MSU Extension "barley" able to contain excitement about small grains for brewing and distilling field day
In-person event at MSU W.K. Kellogg Biological Station to showcase small grains for brewing and distilling on June 25, 2021.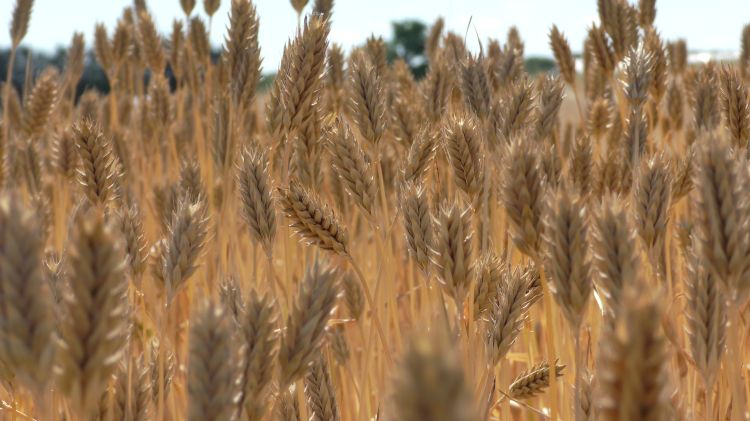 On Friday, June 25, 2021, Michigan State University Extension will host a Small Grains for Brewing and Distilling Field Day from 1-4 p.m. at the W.K. Kellogg Biological Station Farming Systems Center, 9702 N. 40th St., Hickory Corners, MI 49060.
MSU Extension hosts various research projects at the Kellogg Biological Station to expand their understanding on the variety performance of small grains used for brewing and distilling throughout the state. Variety trials are useful in determining which grain variety—such as rye, barley and oats—will be best for the brewing and distilling of craft beverages. Yield, agronomic and quality data are collected from research plots at the W.K. Kellogg Biological Station Farming Systems Center to inform small grain producers of the best suited varieties for their use.
While this event is focused on farmers and stakeholders involved in brewing and distilling, those interested in using small grains for other purposes (cover crops, feed, forage, food, etc.) are welcome to attend. In addition, this in-person field day will provide networking opportunities for those engaged with the industry.
This year, 21 winter rye varieties and over 100 spring and winter barley varieties are being trialed, along with an oat variety trial and a small grain fungicide trial. Attendees will have the opportunity to view multiple plots and hear speakers covering a variety of topics including those listed below. Support for this research is provided by the Michigan Craft Beverage Council, Michigan Department of Agriculture and Rural Development, Michigan Crop Improvement Association, American Malting Barley Association, Michigan Brewers Guild, Bell's Brewery and Origin Malt.
Agenda topics include:
Overview of the Michigan Craft Beverage Council by Jenelle Jagmin, Director.
Tours and presentations of barley, oat and cereal rye variety trials, fungicide trials, and a winter hardiness trial. Featuring speakers Brook Wilke and MSU graduate students Ryan Hamilton and Tara Watkins.
Presentation of research projects including planting date and seeding rate for winter barley by Manni Singh, and variety and management for wheat malting and variety and nitrogen rate for oat malting by Dean Baas.
Presentation of resources including MSU Upper Peninsula Grain Quality Lab and the MSU Fermented Beverage Analysis Lab by Dean Baas.
Overview and update of the Michigan Brewers Guild by Executive Director Scott Graham.
Register for the Small Grains for Brewing and Distilling Field Day
For more information about small grains for brewing and distilling visit the MSU Extension Malting Barley website. Questions regarding the event can be directed to Brook Wilke (wilkebro@msu.edu) or Dean Baas (baasdean@msu.edu).
The event will abide by the MSU Community Compact and all local, state, tribal and federal recommendations/guidelines regarding COVID-19. We will continue to monitor the evolution of COVID-19 and how it might impact the event. You will be contacted regarding any changes or updates through the email you use to register.