MSU Extension provides health and community development programs in Mackinac County
In 2018, MSU Extension provided educational programs to help Mackinac County residents live healthier lives and strengthen their communities.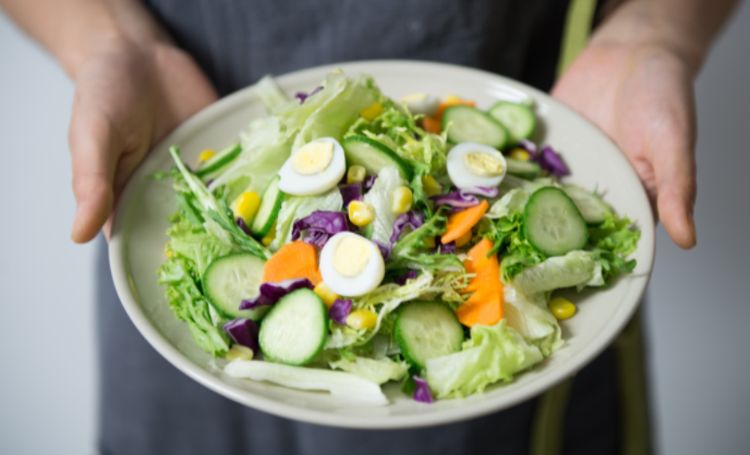 Supporting family health and nutrition
Senior Project Fresh is a coupon based program from Michigan State University Extension. This program is offered to seniors over the age of 65 with a household income at or below 185% poverty level. Seniors may use these coupons like money at farmers markets or roadside stands to receive fresh Michigan grown fruits, vegetables, spices, herbs, and honey. These coupons were offered to all eligible seniors in Mackinac County. At one of the Senior Project Fresh dispersal sites Cody McLaren, an MSU Extension program instructor, received a letter of thanks from a participant in his Cooking Matters series at the Clark Township Community Center stating the Cooking Matters class and the Senior Project Fresh coupons inspired her to become more healthy because of all she learned from McLaren.
This inspiration has impacted Mackinac County with others participating in Cooking Matters, Senior Project Fresh, and nutrition classes in schools moving the community toward healthy living. The positive ripple effect of health in Mackinac county will continue to make impacts due to MSU Extension education.
Mindfulness
MSU Extension Social-Emotional Health educator Tracie Abram provided Mindful Eating offered in Mackinac County showing participants the practices of taking time to enjoy and have a stronger awareness while eating to reduce overeating. This concept is part of Seasons of the UP, a foraging workshop offered throughout Mackinac County created by MSU Extension educator Michelle Jarvie.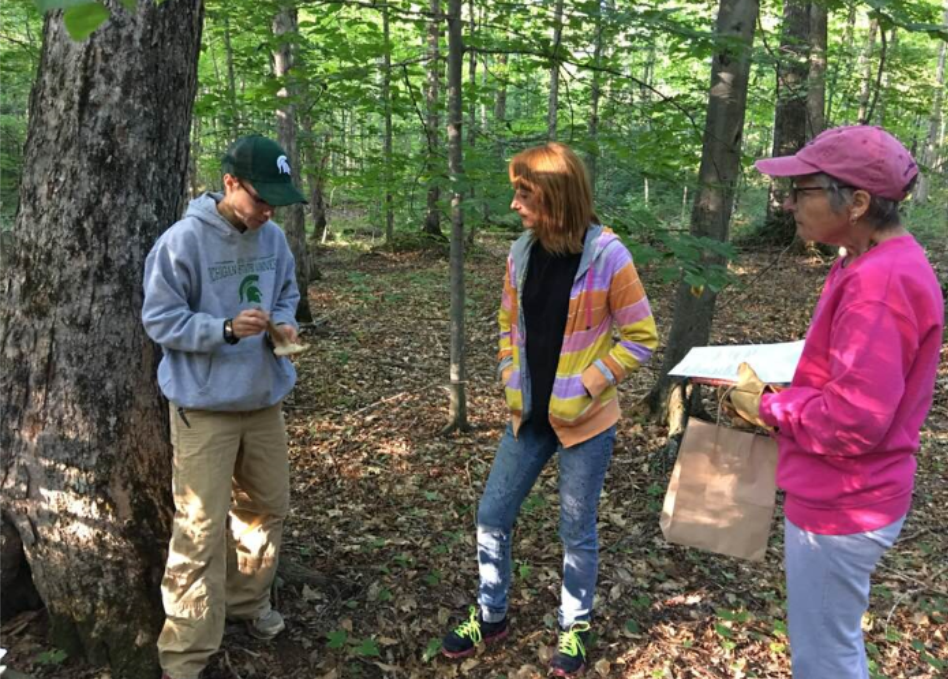 Mindfulness is a practice helping reduce stress and improve focus. MSU Extension provides a five-session series introducing participants to the basics of mindfulness showing how easy it is to incorporate it into daily routines and functions.
Abram also provided Mindful Laughter, a presentation at the Headstart Annual Conference on Mackinac Island showing professionals ways of reducing stress through laughter. Laughter is the universal language bringing people together and provides stress release instantly having a positive lasting effect on the brain. This calming affect can last hours after the laughing stops.
In addition to the session on laughter, the series provides information and research on the benefits of mindful breathing, walking, eating, thought surfing, and other techniques to be kind to your mind. This program is offered throughout Mackinac county as a series or sessions can be offered as one-time-presentation.
Community Development
Over the winter of 2017/2018, a collaboration was born between MSU Extension, the Mackinac Economic Alliance, and the Les Cheneaux Farmer's Market. The goal: to start a community commercial kitchen in Mackinac County for artisans making and selling cottage foods to expand their businesses.
A group was formed including artisans, local farm good producers, representatives from potential kitchen locations, and funders. They investigated and toured the potential kitchen spaces, and MSU Extension offered ServSafe training for those interested in learning more about the food safety aspects of a food business.
Eight people took the 8-hour training and passed the certification exam with at least a 75% score. The cost of the certification was covered by a local foundation. The Mackinac Economic Alliance is supporting one food business to expand from cottage to commercial as an example to encourage others of the possible successes in this particular business.
MSU Extension offers help regarding next steps in food safety, such as giving information regarding further necessary classes, certifications, and discussing working with the local health departments to set up commercial kitchen space.