MSU Extension tourism educators partner with St. Clair County 4-H Fair Board to pilot visitor assessment tool and drive future development
A new visitor assessment tool was piloted for fairs and festivals to capture feedback on the impressions these events give new attendees.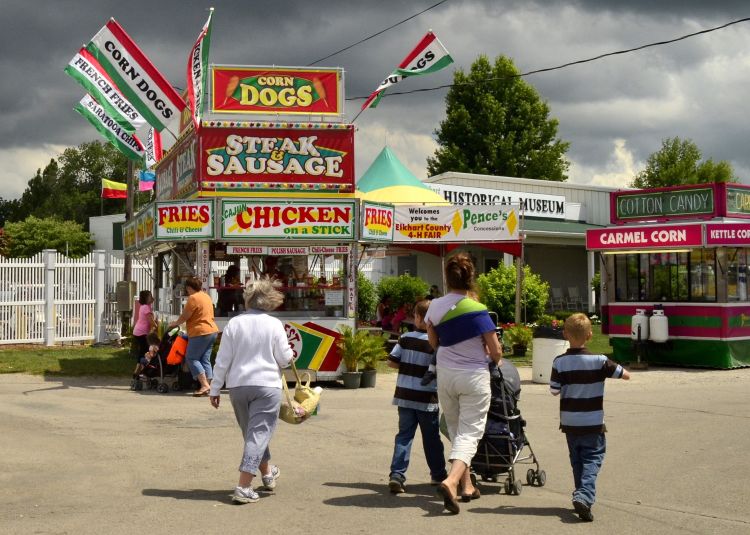 Michigan State University (MSU) Extension has been helping communities reimagine themselves and their assets by capturing first-time visitor perspectives through our First Impressions Tourism (FIT) assessment program. FIT is a comprehensive community assessment conducted by unannounced visitors in a host community. Overall, FIT helps communities learn about their strengths and weaknesses through the eyes of first-time visitors.
The St. Clair County 4-H Fair Board invited MSU Extension in spring 2022 to conduct a first-time visitor assessment and analysis of their fair, based on FIT, as pilot program. Using the FIT framework responsible for a wide-range of success across Michigan, MSU Extension tourism educator, Andy Northrop, cherry-picked questions known for generating a plethora of relevant data for communities.
An assessment of St. Clair County 4-H and Youth Fair (SCC4H) took place during the week of July 18-23, 2022. Three assessors (along with some of their family members) visited SCC4H during the week, at multiple times throughout the week. The results generated from the assessment were extracted directly from the electronic data-collection tool used to capture the visitors' experiences and impressions. The assessment tool captured wide range of topics, including initial impressions, visitor motives for attending, fair infrastructure and assets, parking, service/food industry, and provided personal reviews of events, along with public and private assets. Visitors to the fair were also asked to provide feedback on strengths, weaknesses, threats, opportunities, as well as what from the fair would bring them back next year.
Results from the assessment were shared with the Board of Directors of the St. Clair County 4-H and Youth Fair Board in September 2022. Results will be used to guide improvements to the SCC4H throughout 2023 and beyond.
MSU Extension is pleased to enhance its partnership with the Board of Directors of the St. Clair County 4-H and Youth Fair. In addition, MSU Extension is thrilled to partner on this opportunity and engage SCC4H as a pilot for what is intended to become a tool applicable to all fairs and festivals across Michigan.
Michigan State University Extension is committed to elevating this program for future fairs and/or festivals. Should you or anyone you know have a need to apply this program to your event, please contact Andy Northrop at northro5@msu.edu.