MSU names new chairperson for the Department of Biosystems and Agricultural Engineering
Bradley Marks has been named chairperson for the Department of Biosystems and Agricultural Engineering, effective July 1.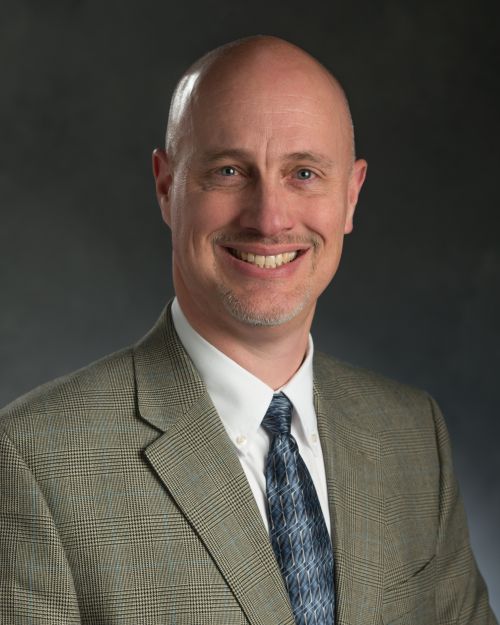 Bradley Marks, Ph.D., has been named chairperson for the Department of Biosystems and Agricultural Engineering (BAE) at Michigan State University (MSU). The appointment is for two years. BAE offers joint academic programs spanning the College of Agriculture and Natural Resources (CANR) and College of Engineering.
Marks has been a professor in BAE since 1999 and previously was an assistant and associate professor in the Department of Biological and Agricultural Engineering at the University of Arkansas.
During his career, Marks has established an international reputation for his interdisciplinary research focused on the microbial safety of ready-to-eat food products. His team is currently developing ways to improve food safety of fresh produce for immunocompromised people. This research involves testing food preparation methods to reduce the risk of pathogens, such as Listeria, and developing risk models to understand the probability of contracting a foodborne infection.
"Brad's understanding of, and commitment to, our academic, research and outreach missions will be critical to the success of our students, faculty and staff," said CANR Dean Ron Hendrick. "I look forward to working with him in this role."
An engineer by training, Marks has expanded his expertise to food microbiology and predictive modeling to meet the challenges of reducing foodborne disease outbreaks linked to meats, fresh-cut fruits and vegetables and low-moisture foods. His research informs standards used by federal and state regulators in the food processing industry.
In the area of food safety, Marks has also served in a variety of leadership roles, including leading the MSU Food Safety Group, serving as a Food Fellow at MSU and chairing the program committee for the International Association for Food Protection. He has also served in advisory capacities for the International Life Science Institute, the Almond Board of California and the Food Protection and Defense Institute.
Marks teaches BAE undergraduate courses, mentors undergraduate and graduate students, and led the biosystems engineering accreditation process for 16 years. In addition to receiving teaching awards at the college, university, and national level, he received the William J. Beal Outstanding Faculty Award from MSU in 2017.
Marks is replacing Darrell Donahue as chairperson of BAE. Donahue had been with the department since 2015 and was named dean of the Davis College of Agriculture, Natural Resources and Design at West Virginia University, effective July 1.