MSU professor provides expert testimony on fisheries science for U.S. Congress
Sea lamprey control and Lake Erie perch, walleye fisheries highlighted as positive examples from Great Lakes region.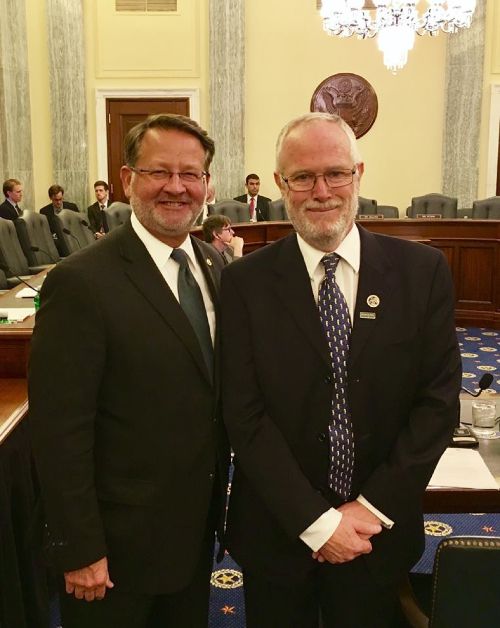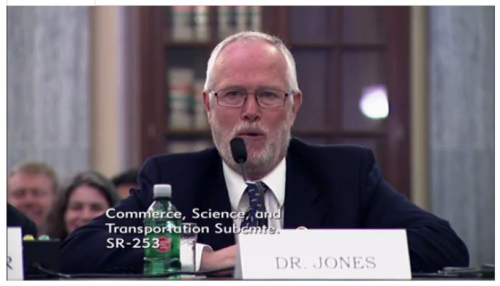 Dr. Michael Jones, assistant director of Michigan State University (MSU) AgBioResearch, recently testified before the U.S. Senate Commerce, Science, and Transportation Subcommittee on Oceans, Atmosphere, Fisheries, and Coast Guard. The Oct. 24, 2017, hearing was on the re-authorization of the Magnuson-Stevens Act, a key policy for sustainable management of the nation's fisheries. Dr. Jones presented expert testimony on the role of fisheries science and its role in the sustainable management of the nation's fisheries. He was invited by U.S. Senator Gary Peters (D-Michigan), the ranking Minority member on the subcommittee. Dr. Jones is also co-director of the MSU Quantitative Fisheries Center and Peter A. Larkin Professor of Quantitative Fisheries in the Department of Fisheries and Wildlife.
While most of Dr. Jones' work focuses on fostering better fisheries management within the Great Lakes region, the lessons apply to marine fisheries contexts where the Magnuson-Stevens Acts governs. Dr. Jones' work links data, analytics, with stakeholder involvement in management and decision-making. He refers to the process as Structured Decision Making, where science can be used in management strategy evaluations involving scientists, managers, and stakeholders, and can be especially useful when trust needs to be rebuilt among fisheries stakeholders. Two positive examples from the Great Lakes region were highlighted in Dr. Jones' testimony. The first example was controlling the effects of sea lamprey, one of the first non-indigenous invasive species to enter the Great Lakes, on commercial and recreational fisheries. The second example was Lake Erie's walleye and yellow perch fisheries, a bi-national and multi-stakeholder effort for one of the most important freshwater fisheries in the world.
Dr. Jones is no stranger to working with MSU Extension and Michigan Sea Grant. He was a speaker at the 2017 Ludington Fishery Workshop. He presented on Lake Michigan fisheries models and conducted an interactive exercise with stakeholders to examine the relationship between stocked salmon and trout on predator demand in Lake Michigan. Starting in February 2018, Lisa Peterson, a doctoral candidate working with Dr. Jones will become one of 67 John D. Knauss Sea Grant Fellows working within executive or legislative host offices in the greater-Washington, D.C., area. Sen. Peters is currently a host for 2017 Sea Grant Fellow, Dr. Sarah Anderson, from Washington Sea Grant. While policy makers continue to examine the role of data-driven science, models, and stakeholder engagement in fisheries management, we are proud that elected officials look to MSU, MSU Extension, and Michigan Sea Grant for science information and lessons learned as they consider legislation governing Great Lakes and Marine fisheries management.
Michigan Sea Grant helps to foster economic growth and protect Michigan's coastal, Great Lakes resources through education, research and outreach. A collaborative effort of the University of Michigan and Michigan State University and its MSU Extension, Michigan Sea Grant is part of the NOAA-National Sea Grant network of 33 university-based programs.