Native plants: hard working beauty at your shoreline
Let native plants work for you! They are functional and beautiful, and more importantly, belong here.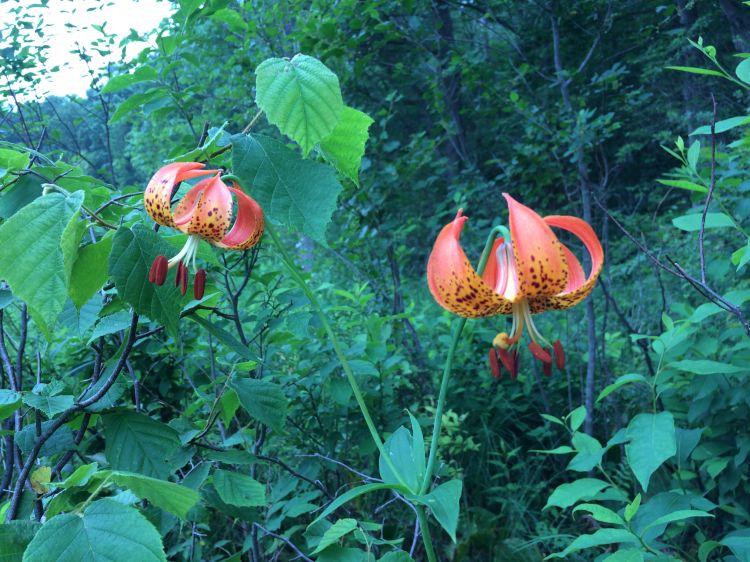 Michigan is known for its natural beauty and our local, native plants are part of that. Native plants were here when the settlers arrived. They are adapted to the harsh winters and hot summers here. Once planted and growing, these plants don't need all the pampering of many annual plants that were imported from other countries. You can take advantage of these hardy perennials at your shoreline too!
Consider planting a beautiful perennial garden at your shoreline and reap the benefits. You will enjoy the gorgeous flowers that bloom every year. You will also enjoy the butterflies and birds that are drawn to your garden. You will also get the added shoreline protection that the deep roots of native plants can provide keeping your bank stable.
Turf grass is a great ground cover for high traffic areas and provides comfortable space for games and lounging. Unfortunately, it isn't adapted to perennial wet areas or unpredictable wave action, and their shallow root systems can't secure your shoreline. Turf also needs regular fertilizing to look its best. Fertilizer washing off lawns into streams and lakes can cause unwanted algae and water weeds to grow more rapidly. Planting a garden of tough native plants along your shoreline and keep turf grass in paths and water access areas.
Michigan has thousands of miles of shoreline and many hundreds of native plants that thrive in wet soils. Finding just the right plant for any kind of wet condition is possible. From simple rain gardens to the most formal lakeshore landscaping, there is sure to be one that is just right for you. Find a native plant nursery near you by checking the Michigan Native Plant Producer Association webpage. Some nurseries also offer consulting services too.
You can also take advantage of current plant research at Michigan State University Extension. A research team created a list of the most beneficial plants for natural plantings and wildlife in Michigan. Check out the Plant Facts page online.
If you'd like some help with your project, you can call a professional shoreline manager. The Michigan Natural Shoreline Partnership web site offers information and a list of Certified Shoreline Professionals in your area.
Imagine the beauty and benefits you will gain when you let native plants work for you!