New Michigan Blueberry Facts on Alternaria fruit rot now available
Strategies for managing Alternaria fruit rot in blueberries.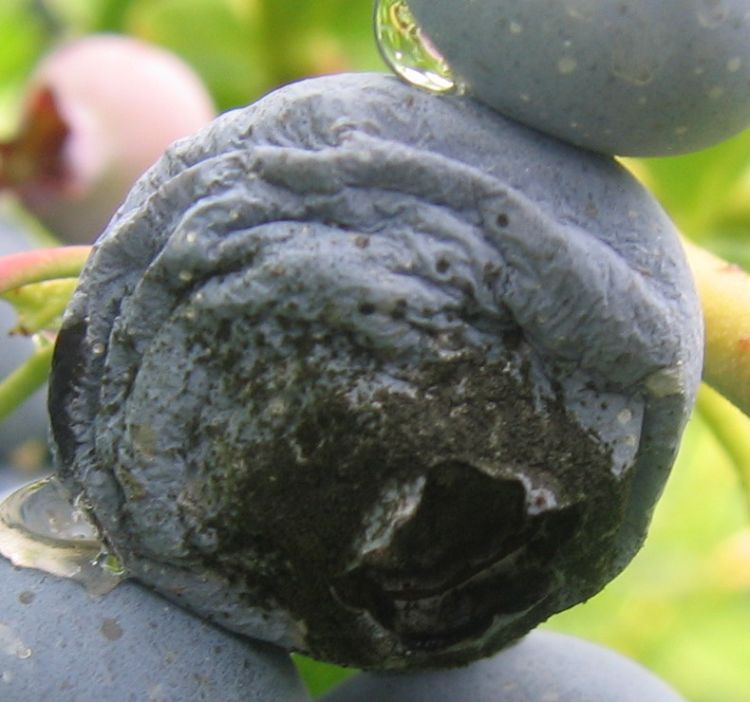 Alternaria fruit rot is one of the main postharvest diseases of blueberry. This disease can easily develop when fruit is not harvested in a timely fashion and overripens on the bush. In postharvest situations, conditions that encourage disease development include the handling and packing of wet berries as well as suboptimal storage temperatures.
A new fact sheet, Michigan Blueberry Facts: Alternaria Fruit Rot (E3441), clearly discusses disease symptoms, diagnostic aspects of the disease, the disease cycle and appropriate management practices for blueberry growers. This sheet is part of the Michigan Blueberry Facts series, a compilation of reliable information on common pests and diseases in Michigan.
For more information about blueberry diseases and other important blueberry facts, please visit the Michigan State University Extension Blueberries website.
Download Michigan Blueberry Facts: Alternaria Fruit Rot (E3441)