New officers elected to Michigan 4-H Foundation
Michigan 4-H Foundation trustees were elected to two-year terms as officers of the foundation at the fall board meeting Oct. 5.
Newly elected Michigan 4-H Foundation officers are:
President
Sara (Sally) A. Stuby, Centreville
Stuby retired from MSU Extension in 2008 as the Southwest MSU Extension regional director. Currently, Stuby and her husband, Dale Stuby, co-own and operate Dale Stuby Farms and Legacy Land Farms, a 1,000-acre crop farm in Constantine. Stuby is a St. Joseph County 4-H alumna, a 4-H Emerald Clover Society member and a longtime 4-H volunteer. Her service includes 14 years as the Rolling Clovers 4-H Club leader, eight years on the State 4-H International Exchange Committee, 15 years of co-leadership in the St. Joseph County 4-H Veterinary and Animal Science program and 10 years as the St. Joseph County Fair 4-H sheep superintendent. She is also vice president of the Centreville FFA Alumni Association and serves on various advisory councils. She coaches 4-H/FFA livestock and meat evaluation teams for state and national competitions. Since 2014, Sally and Dale have been members of the Leadership 10, serving as leadership supporters and public advocates for the Campaign for Michigan 4-H's Future.
Vice President
Sheila W. Kneeshaw, Detroit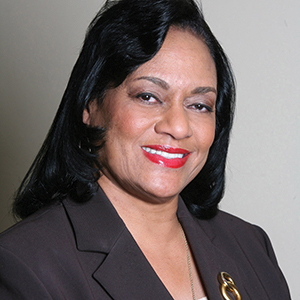 Kneeshaw serves as the Woman's National Farm and Garden Association (WNF&GA), Michigan Division, representative on the foundation's board, a tradition that began with the incorporation of the Michigan 4-H Foundation. This past year Kneeshaw served as president of the Indian Village Branch, WNF&GA. Before retiring and transitioning to community volunteer leadership roles, Kneeshaw worked for 40 years as an employee of the city of Detroit, serving in roles that included economic development manager and project manager. She is an avid gardener and arts activist, additionally serving as a member of The Herb Society of America — The Grosse Pointe Unit; Western Wayne County Master Gardener Association; Nichols School Garden Jr. Master Gardener Program; Meadowbrook Hall Garden Club; the Detroit Garden Center Garden Club; Theatre Arts Club of Detroit; Fine Arts Club; the Grosse Pointe Theatre; and the Detroit Institute of Arts, where she has served as both a gallery service volunteer and member of the board of directors Arts and Flowers Committee.
Treasurer
Melissa Humphrey, Fowler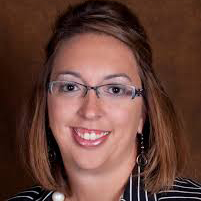 Humphrey serves as regional vice president of sales and customer relations for GreenStone Farm Credit Services. In this role, she is the leader of the financial services officers, crop insurance agents and financial services staff members in the Charlotte, Grand Rapids, Hart, Hastings and Ionia offices. She is responsible not only for the customer service from this group but also for the guidance and development of this sales team. Humphrey began her career at GreenStone in 2004 as a credit trainee. She soon transferred to the position of financial services officer, and later to senior financial services officer at the St. Johns branch. In this role, Humphrey assisted part-time farmers and country living customers with their financing needs, including home and home site purchases, construction projects, and recreational land loans. A graduate of Michigan State University (MSU), Humphrey received a bachelor's degree in agribusiness management and graduated from the Great Lakes Leadership Academy at MSU in 2015.
Secretary
Jacob M. DeDecker, St. Johns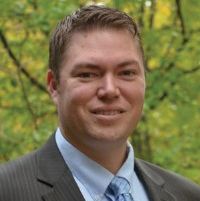 Jacob M. DeDecker, of St. Johns, was appointed to the board as the acting state 4-H leader for Michigan 4-H Youth Development and co-director of the MSU Extension Children and Youth Institute. DeDecker joined MSU Extension in 2006 as the 4-H program leader responsible for 4-H STEM (science, technology, engineering and math), small animal and agriculture programs. He served as MSU Extension associate state 4-H leader beginning in 2014 and associate director of the MSU Extension Children and Youth Institute since 2017. He works closely with 4-H supervisors and county-based 4-H program coordinators in 4-H policy, partnerships, risk management, and evaluation systems to advance the 4-H program statewide. DeDecker is a member of the Michigan Association of Extension 4-H Youth Staff (MAE4-HYS) and received the MAE4-HYS Team Effort Award in 2011 and 2015. An Illinois 4-H alumnus, DeDecker was raised on his family's swine and grain farm in Illinois. He received his bachelor's, master's and doctoral degrees in animal sciences, along with a certificate in business administration, from the University of Illinois.
Immediate Past President
Douglas E. Lewis, Milan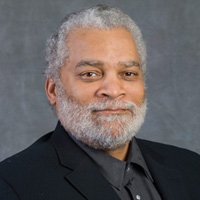 Lewis is director of student legal services for the University of Michigan. Before joining U-M, he worked for Wayne County Neighborhood Legal Services. He represents the MSU College of Agriculture and Natural Resources on the Council on Ag Research Extension and Teaching (CARET) and serves on the MSU Extension District 12 Advisory Committee. He is also a Washtenaw County 4-H volunteer and member of the Washtenaw County MSU Extension Council. He received his law degree from Cooley Law School in Lansing.