New economy tourism is about authenticity, green practices and sustainability
Meet the demands of new economy tourism with these ten tips.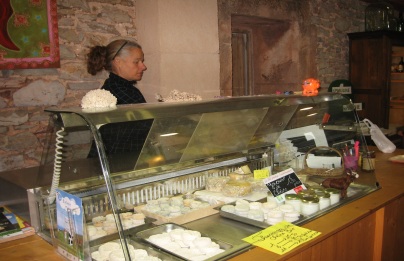 Today, many tourists are searching for a travel destination that provides authentic experiences: complete immersion of their senses that fosters a real understanding of a community, a place or its people.
In addition, travelers are becoming more particular because they expect the places they visit to maintain the existing and pristine natural environment, despite increased visitor numbers. They expect green practices that keep the location appealing for years to come – and they may
even be willing to pay more for locations that meet their expectations.
According to Green Money Journal 61 percent of Americans believe their experience is better when a travel destination preserves its unique natural, historic and cultural sites; 41 percent said their vacation experience is better when they can see and do something authentic.
The combination of authenticity with sustainability and green practices has created a new tourism term: geotourism. This term was first introduced publically by the Travel Industry Association of America and the senior editor of National Geographic Traveler magazine in 2009. Wikipedia defines geotourism "as "best practice" tourism that sustains, or even enhances, the geographical character of a place, such as its culture, environment, heritage, and the well-being of its residents."
The following list may help a community begin to capitalize on the above noted tourism trends that incorporate authentic, green and sustainable experiences for the traveler:
Develop regional coalitions.
Identify a niche or unique character of place.
Capitalize on authentic community-based experiences and events.
Involve local businesses, residents and youth in tourism activities.
Build and promote green technology.
Partner with universities and organize study tours.
Target visitors from outside the U.S.A.
Prepare the community to welcome visitors from outside the U.S.A.
Build a market for products that continue to immerse the "senses" of tourists long after their visit,
Meticulously maintain the natural, historic and cultural sites within the community.
Be encouraged to research other steps you can take to create an experience the traveler will not only seek out, but return to.