New landscape shrubs revealed at Smart Gardening Conference
Get a sneak peak of the 2017 ColorChoice shrubs to grace your landscape with at the Smart Gardening Conference on March 4 in Grand Rapids.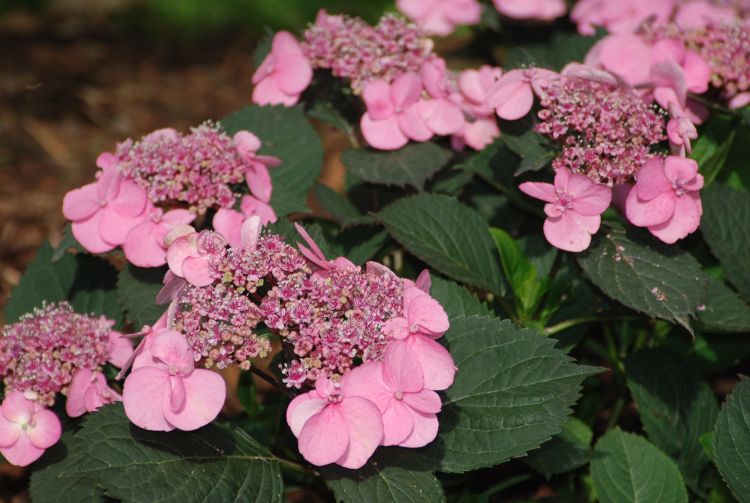 It is not too late to register for the Smart Gardening Conference coming up Saturday, March 4, 2017, in Grand Rapids, Michigan. Get a jump on spring with the favorite annual event that features plants and gardening all in one package!
Conference presenter Stacey Hirvela of Spring Meadow Nursery, horticulturist and author, will give a sneak peak of the 2017 (and beyond) ColorChoice shrubs to grace your landscape with this season. In the last 10 years, major breakthroughs have taken place in shrub breeding and selection. Scouring the entire world, Spring Meadow Nursery staff have discovered new and unique plants that offer sustainability and beauty. Hirvela says new selections and recent discoveries of shrubs have provided us with plants that go way beyond traditional expectations. Want a shrub that not only blooms, but has a beautiful shape and fantastic fall color? Four-season interest is what all plant propagators are looking for in their new introductions.
Hirvela says new attributes featured in our old favorites shine as well. You may not think The Rose of Sharon of our grandparent's time has many traits to qualify them as a "smart shrub." However, with selective breeding, this oldie has come a long way, she says. A new selection called 'Purple Pillar' features a 2-to-4-foot wide column that has stunning blooms, a tidy shape and does not deposit seeds all over the rest of the garden.
Gardeners embrace native plants in their landscapes, but often do not realize that many shrubs available to them are actually native to the Eastern U.S. The American hydrangea, a Blue Ridge Mountain native, is a great example. Selection and breeding have transformed this robust and tough native with graceful blooms in whites and pinks. Some are even space-saving and can be planted in a tiny space like the perennial border.
Beautifully illustrated with glamour shots of awe-inspiring plants, Hirvela's presentation will provide refreshing ideas for what is potentially going to be an early spring. If you are like me, you already have your shovel ready!
Also featured at the Smart Gardening Conference are Michigan State University Extension entomologist Abi Saeed, who will be helping us learn more about bee hotels, and Washington State University horticulturist Linda Chalker-Scott, who will ever-so-politely debunk many past gardening practices.
Conference admission includes a full weekend-pass for the West Michigan Home and Garden Show, and do not forget to shop our garden marketplace. During the lunch hour, a special camera-roll presentation of England's finest gardens will be available for those who wish to brown bag it.
Come warm up the winter with your friends—make it a weekend! Register today at 2017 Grand Rapids Smart Gardening Conference.