Novel coronavirus information for animal owners
There are many questions regarding animal and human health during the COVID-19 pandemic, however, there are animal health experts we can turn to for answers.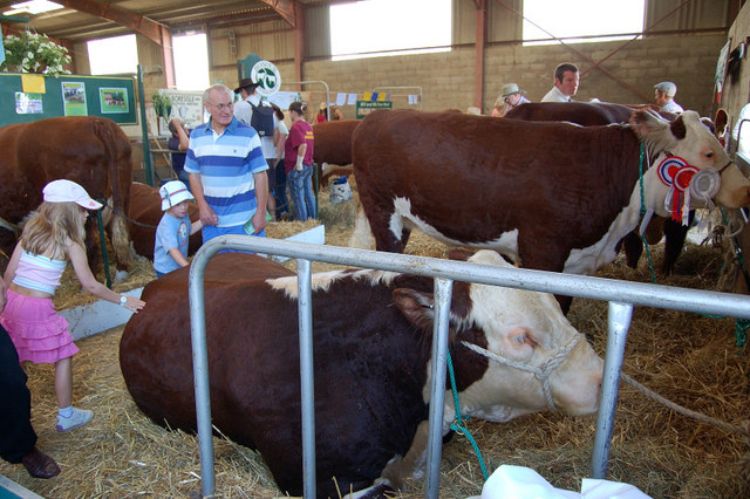 COVID-19, the infectious disease caused by novel coronavirus, continues to be on the forefront of everyone's minds. In addition to keeping themselves and loved ones safe, many have questions regarding pets and livestock during this global pandemic. Michigan State University Extension has compiled a list of science-based resources from animal health experts to help answer questions about both animal and human health related to COVID-19.
The American Veterinary Medical Association (AVMA) has several webpages dedicated to answering questions related to animal health and COVID-19. The COVID-19 What Veterinarians Need to Know page has links to subtopics including background about novel coronavirus in both humans and animals based on the most current data, human wellbeing resources, and specific information to help veterinarians and their team stay safe. SARS-CoV-2 in animals, including pets from the AVMA, is a great resource to acquire more information and answer specific questions about having or working with animals. If You Have Animals from the Centers for Disease Control (CDC) is another important information page to check for updated information about animal and human health related to the virus.
The World Organization for Animal Health (OIE) monitors and reports on many global animal health and welfare issues, such as avian influenza, and is a reliable, unbiased source. They have created an information page, Questions and Answers on the 2019 Coronavirus Disease (COVID-19), to provide science-based answers around animal and human health.
The MSU College of Veterinary Medicine (CVM) can help everyone stay up-to-date on information as well. The CVM Covid-19 website has a pet FAQ and links to other important resources, such as those from the CDC, AVMA and OIE. This page is updated often as new information is reported and becomes available.
As of April 13, 2020, the CDC take-home message from all sources is this: "In the United States, there is no evidence to suggest that any animals, including pets, livestock or wildlife, might be a source of COVID-19 infection at this time (Stay Healthy Around Animal and COVID-19 and Animals FAQ)." According to the CDC Coronavirus website, "The first case of an animal testing positive for the virus in the United States was a tiger that had a respiratory illness at a zoo in New York City." Currently, the CDC also concludes that "they do not have evidence that companion animals, including pets, can spread COVID-19 to people or that they might be a source of infection in the United States."
According to the CDC If You Have Animals website, if a person does become exposed to COVID-19, the CDC recommends, "… you should restrict contact with pets and other animals, just like you would around other people. Although there have been no reports of pets becoming sick with COVID-19 in the United States, it is still recommended that people sick with COVID-19 limit contact with animals until more information is known about the virus. This can help ensure both you and your animals stay healthy."
Direct contact includes feeding and caring for animals, petting of animals, sharing of food and face-to-face contact. The CDC Suggested Guidance for Homes with Household Animals recommends that service animals located within a home should remain with their handler. Following these guidelines is also important for youth who have project animals under their care.
Youth and other livestock producers already have excellent biosecurity training and skills to help prevent the spread of viruses like COVID-19. When working with and around animals, it is important to take proper steps to protect your personal health. The most important thing that can be done is to routinely wash your hands with soap and water for at least 20 seconds.