Paddle & Pour in Port Huron
Third annual paddling event draws out record numbers to Michigan's national water trail in St. Clair County.
For three years now, Port Huron, Michigan has seen the number of participants grow at the Paddle & Pour event held in the downtown area - an event organized by the Blue Water Social Club. The first year there were said to be less than a hundred paddlers and the second year it nearly doubled. This year there were said to be approximately 300 people paddling on the Island Loop Water Trail, which was nationalized as one of our nation's 14 water trails and Michigan's first as of early 2014.
While the majority of participants were kayakers paddling all shapes and sized kayaks, canoers and stand-up paddle boarders embarked on the 10.2 mile loop as well. Paddlers had the option of exiting the Island Loop at Bakersfield boat launch, which, if taken, would have cut their paddling trip down to around 4 miles. The majority of paddlers did the longer trek which started in downtown Port Huron at the new ADA boat launch just off 7th street along the Black River.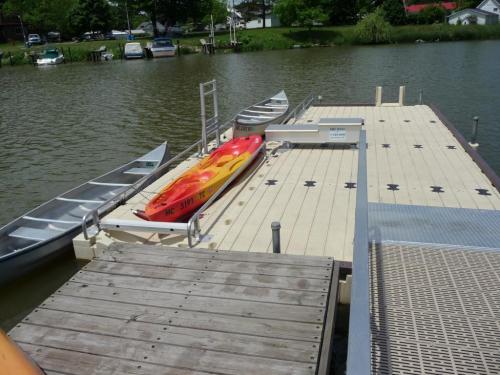 This event is drawing not only a lot of residents of St. Clair County to the downtown area of Port Huron, but also paddlers from as far as Wayne County as well. If this event continues to grow as expected, St. Clair County and the city of Port Huron will get exactly what rural communities are seeking to adopt more of for economic development -– an increase in tourism and a larger appreciation of the natural resources this area of the state has to offer. Coastal tourism and trails are recognized as economic development tools for small towns and rural communities. A case study on water trail impacts from the University of Oregon (2002) stated, "paddlers will spend between $27 and $63 dollars a day".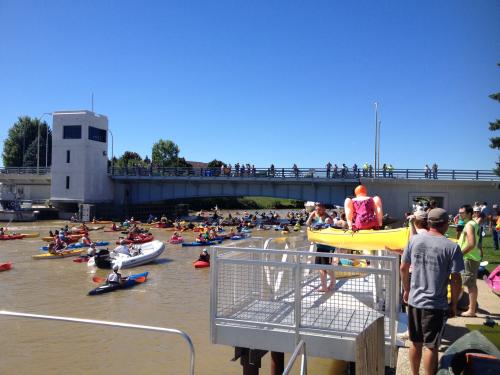 The Island Loop National Watertrail and events on it are clearly drawing visitors to the region, thus having the potential to economically benefit Port Huron, our downtown areas, as well as surrounding communities.
St. Clair County houses a number of paddling routes open to the public. Information on those routes, their locations, and level difficulty can be found on the Blueways of St. Clair website
Michigan State University Extension has experts in tourism working throughout Michigan that can assist communities and counties in sustainable tourism development.