Pairing education with food access throughout Michigan
Michigan State University Extension produces newsletters which focus on making healthy life choices.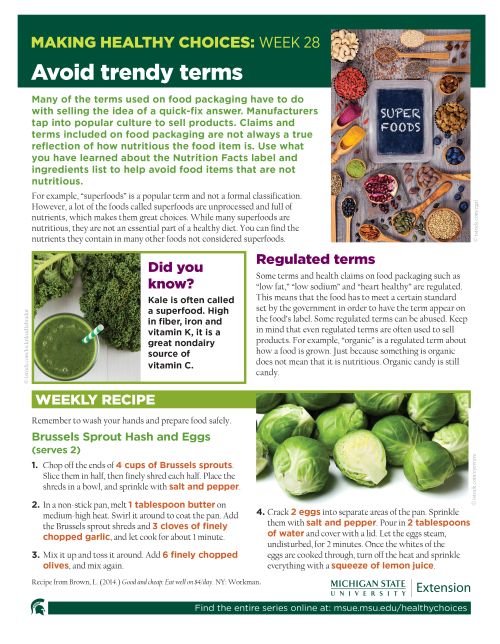 Michigan State University Extension and Michigan food banks are teaming up to combine important food access and nutrition education through popular backpack food programs that help reduce child hunger. The programs provide a backpack of food with important nutrition education to children on weekends when food access might be limited.
MSU Extension's Making Healthy Choices newsletters, developed through funding from the U.S. Department of Agriculture's Supplemental Nutrition Assistance Program–Education, allow each child participating in the programs to take home a different newsletter each week with his or her backpack of food.
Each of the 30 newsletters in the series focuses on a different part of making healthy choices such as learning about a food group, choosing nutritious ingredients, making the most of food products, budgeting and shopping for groceries. Each includes a simple, low-cost recipe and a tip for healthy eating.
Making Healthy Choices newsletters are available online and distributed throughout Michigan.
In the 2016-17 school year, an average of 13,000 newsletters were distributed weekly from 131 sites across 18 counties.
Distribution partners include Food Bank of Eastern Michigan, Gleaners Community Food Bank, Manna Food Project and the Father Fred Foundation.