Parks are important resources for public health
Seven elements for a "complete park."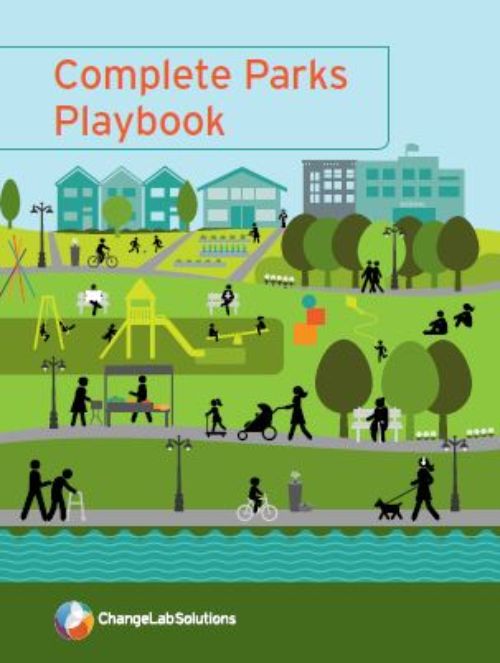 Michigan is home to over 100 state parks, five national parks and miles of scenic trails. As a resident of northwest lower Michigan, I have the privilege of enjoying the rolling dunes, lush forests and clear waters of the Sleeping Bear National Lakeshore – voted the "Most Beautiful Place" by ABC's Good Morning America in 2011. Parks provide an opportunity to explore nature and connect with the rich culture and history of a region. In addition to their natural beauty, parks provide communities with opportunities for health promotion and chronic disease prevention.
The Complete Parks Playbook, a recent publication by ChangeLab Solutions, outlines seven elements of a complete park system. The publication targets a variety of stakeholder groups such as local government officials, community-based organizations or commission boards that serve to help create or advise park policy. An objective of the resource is to help inform these stakeholder groups of the impact that land use policy decisions have on public health. As noted in the foreword of the publication, "...parks, recreation, and open spaces provide a potent strategy for the treatment and prevention of weight-gain, obesity, and diabetes epidemics, and various chronic health problems."
Connect, fund, locate, grow, activate, protect and engage – the seven elements needed for a complete park are defined and explained to how they each play a critical role in the life of a fully utilized community space. Key resources are noted throughout, as well as examples from communities to help illustrate each of the elements.
Summer is a great time to enjoy your local park. Consider taking a look at the Complete Parks Playbook to help ensure the sustainability and function of these health promoting community assets. In addition, help celebrate the 100th birthday of the National Park Service by exploring national parks near you. Visit FindYourPark.com to learn more.
Visit the Michigan State University Extension website for information on health, nutrition and chronic disease management and prevention. For programs in your community contact your local MSU Extension.