Participate in the Soybean Virtual Field Day on Aug. 26, 2020
This field day is an excellent opportunity to learn more about current MSU soybean research and management recommendations, ask questions of experts and earn pesticide recertification credits.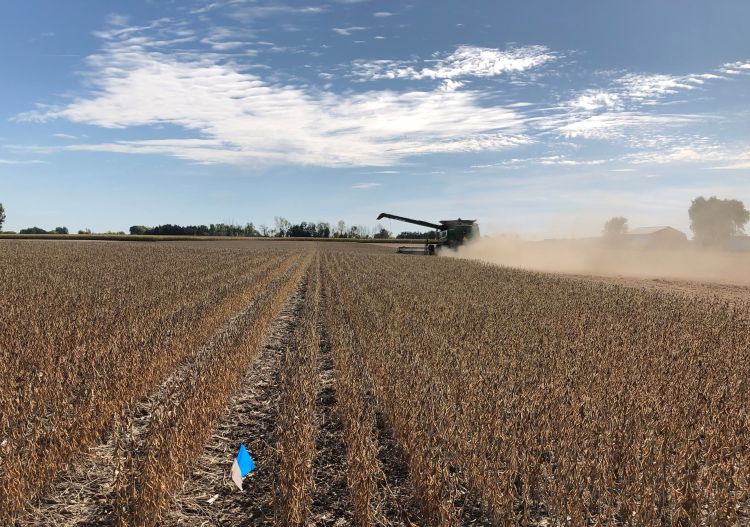 A Soybean Virtual Field Day will be held online on Wednesday, Aug. 26, 2020, from 8 a.m. to 10 a.m. The purpose of the virtual field day is to showcase timely and relevant soybean research projects and provide participants with essential management recommendations. We have also allowed time for our Michigan State University Extension specialists to answer questions from participants. Participants attending the live field day will earn two pesticide recertification credits (Commercial/Private Core or Field Crops 1A).
The virtual field day will consist of six 10- to 15-minute presentations given by MSU Extension specialists and five graduate students, which will be a mixture of short videos and live presentations. The program will wrap up with a 30-minute question and answer period. The presenters and their respective topics are listed below:
Janna Fritz will provide an update from the Michigan Soybean Promotion Committee.
Manni Singh and Tom Siler will discuss agronomic management practices to optimize soybean yields and income.
Christy Sprague and Justine Fisher will present ongoing research on controlling marestail/horseweed and other weed management topics.
Chris DiFonzo will discuss how to accurately assess the damage caused by insect defoliators to make informed and economic treatment decisions.
Martin Chilvers, Austin McCoy and Viviana Ortiz will provide a soybean disease management update and a brief overview of their disease management trials.
Kurt Steinke and Christian Terwillegar will discuss cost effective nutrient management recommendations for soybeans.
Marisol Quintanilla will present information about various methods for managing soybean cyst nematodes.
There is no cost for the virtual field day, however participants must register online. When the online registration is completed, a Zoom link will be sent via email.
Questions regarding the virtual field day can be directed to Shelby Warner at warner80@msu.edu or Mike Staton at staton@msu.edu.
It is important to note that this is one of many virtual field days. Please visit the Virtual Field Days website for additional information.