Programas federales para productores frente al coronavirus / Federal programs for farmers amidst novel coronavirus
Educadores de Extensión en MSU crearon videos para guiar a los productores Latinos a elegir programas. / MSU Extension Educators have created videos to guide Latinx farmers to choose support programs.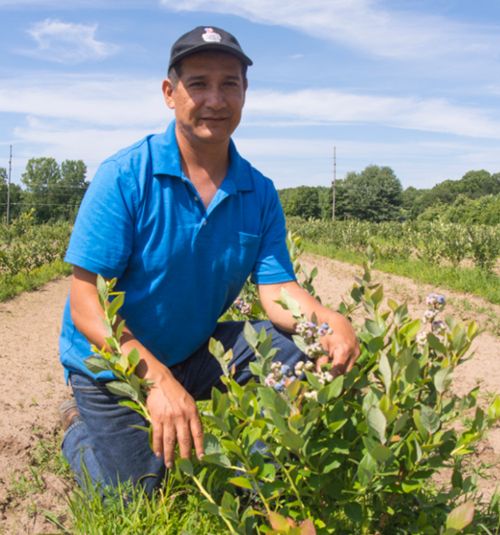 Michigan State University Extension educators have created a series of videos in Spanish addressing COVID-19, the infectious disease casued by novel coronavirus, related challenges and programs available to farmers. Some of the topics covered are labor challenges, the Families First Coronavirus Response Act (FFCRA), the Paycheck Protection Program (PPP), and the Economic Injury Disaster Loan (EIDL). There is also a brief discussion on the information that is available on Coronavirus Food Assistance Program (CFAP), although more updates will come in the next weeks. The videos can be found at bit.ly/msucovid19.
MSU Extension hopes that you can make the most out of these videos. If you have suggestions about them, contact Florencia Colella at colellaf@msu.edu.
MSU Extension has many other resources available, including bookkeeping and financial analysis tools to help you with the important decisions you have to make as a farm manager. Many of these resources can be found at the MSU Extension farm management website. Contact your farm business management extension educator if you need help finding the right resources for your particular situation.
********
Educadores de Extensión en MSU crearon videos para guiar a los productores Latinos a elegir programas de ayuda frente al coronavirus. Algunos de los temas cubiertos son desafíos para la fuerza de trabajo, la Ley de las Familias primero, el Programa de Protección de los Cheques de Pago (PPP) y los préstamos para Desastres por Daños de Emergencia (EIDL). También hay una discusión breve sobre CFAP (El programa de Asistencia Alimentaria por Coronavirus por sus siglas en inglés) del programa de la Agencia de Servicio a las Granjas o FSA. Puede encontrar los videos en bit.ly/msucovid19.
En Extensión de MSU esperamos que usted pueda aprovechar estos videos. Si tiene sugerencias sobre ellos, contacte a Florencia Colella a colellaf@msu.edu.
Extensión en la Universidad del Estado de Michigan tiene muchos otros recursos disponibles, incluyendo herramientas contables y de análisis financiero para ayudarlo a tomar las decisiones importantes como productor agropecuario. Muchos de estos recursos se encuentran en la página web de Agronegocios de Extensión de MSU: https://www.canr.msu.edu/farm_management/. Contacte a su Educador de Extensión en Agronegocios local o a Florencia Colella si necesita ayuda para encontrar los recursos adecuados para su situación particular.