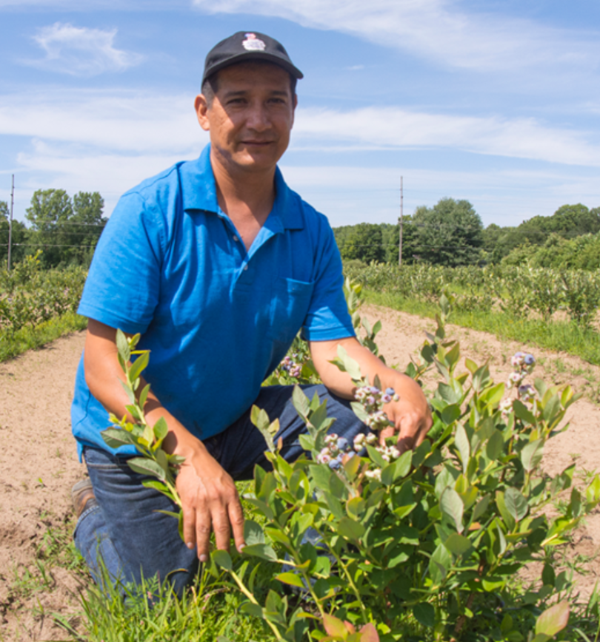 Programas Federales para Productores frente al Coronavirus
May 29, 2020 - Author: Florencia Colella
MSU Extension Educators have created a series of videos in Spanish addressing COVID-19 pandemic related challenges and programs available to farmers. The videos can be found at bit.ly/msucovid19, and below.
Educadores de Extensión en MSU crearon videos para guiar a los productores Latinos a elegir programas de ayuda frente al coronavirus.Puede encontrar los videos en bit.ly/msucovid19, y aquí abajo. Usando el link anterior puede acceder también a la transcripción de los videos, a la presentación, y a los archivos de audio y video.
El primer tema cubierto son los desafíos para la fuerza de trabajo:
El segundo tema cubierto es la Ley de las Familias primero:
El tercer tema cubierto son los préstamos de Protección de Cheques de Pago o PPP:
El cuarto y último tema cubierto son los préstamos por Desastres por Daños de Emergencia frente al coronavirus o EIDL:
Puede leer mas aquí:
https://www.canr.msu.edu/news/programas-federales-para-productores-frente-al-coronavirus-federal-programs-for-farmers-amidst-novel-coronavirus
o aquí:
https://www.canr.msu.edu/farm_management/Agribusiness-Resources-for-Novel-Coronavirus
Si necesita ayuda en español, comuníquese con Florencia Colella, 231-224-6439.