Protecting pigs and people with proper biosecurity and hygiene
Biosecurity and personal hygiene can help protect both pigs and people at county fairs and various events.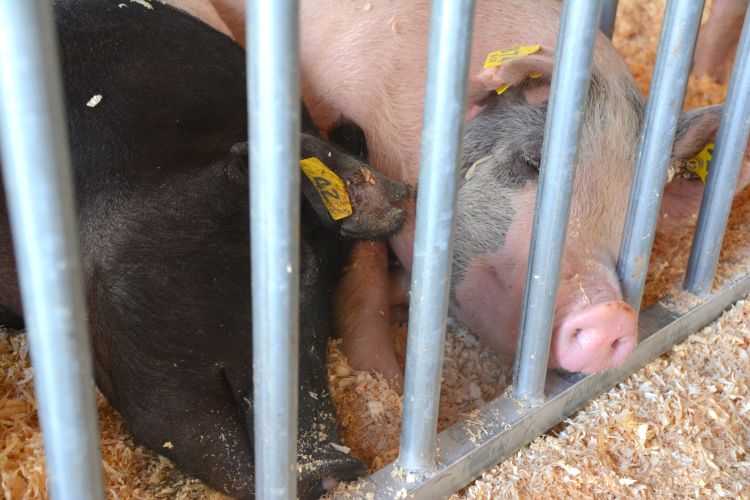 When hogs at several Michigan fairs contracted swine influenza in 2016, the contagious virus put all pigs at the events at risk of infection. Even more concerning was the potential for both exhibitors and fairgoers to contract the zoonotic disease. As the summer wore on, it became crucially important for fairs to protect the health of people and pigs by preventing the spread of the disease.
To help at this critical time, Michigan State University Extension partnered with the Michigan Department of Agriculture and Rural Development and the Michigan Association of Fairs and Exhibitions to inform fair personnel and Michigan 4-H staff about important strategies for diminishing the risk of swine influenza infection. These endeavors are a part of MSU Extension's multi-year effort to educate 4‑H youth about biosecurity and measures they should implement at their fairs, farms and facilities to prevent the spread of disease. As a result of these combined efforts:
11,007 Michigan youth who participated in 4-H swine projects served as the front line of defense against swine influenza by practicing good biosecurity practices.
More than 1,000 people visited the MSU Extension swine influenza website during the fair season and accessed information and resources to help prevent the spread of the disease.