Recommendations for reducing soybean production costs in 2019
Join the Field Crops Webinar Series to learn about recommendations and supporting research to reduce your soybean production costs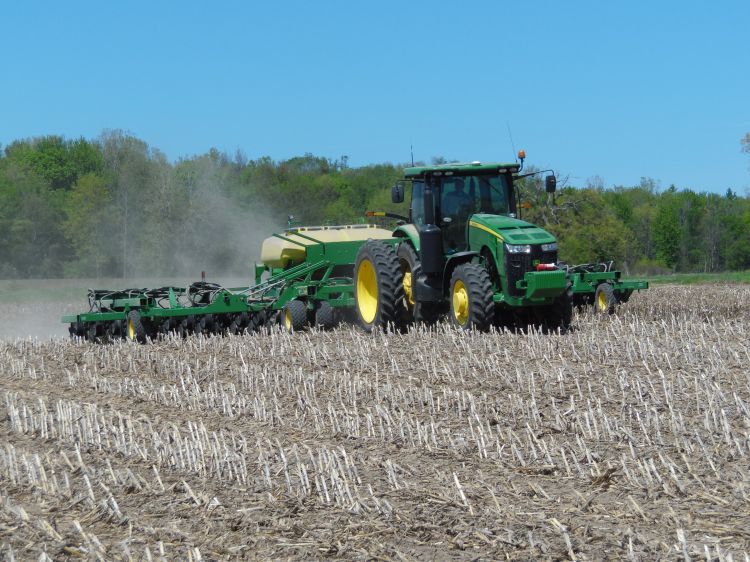 Soybean market prices for the 2019-2020 marketing year are projected to be below the breakeven price when land costs are included. Because of this, producers will need to minimize production costs and maximize efficiency. Michigan State University Extension has compiled a list of management practices for reducing soybean production costs without significantly affecting yields to help producers respond to the low market price. The latest MSU Extension recommendations will be covered on the 2019 Field Crop Webinar Series and supporting research results will be presented where available.
The live webinars run on Monday evenings from 7 to 8 p.m. EST. Topics remaining include:
March 18: Improving Crop Production Income – Mike Staton, MSU Extension
March 25: Tar Spot in Corn and Other Emerging Diseases – Martin Chilvers, MSU
April 1: Crop Marketing Outlook and Strategies – Jim Hilker, MSU
Participants can register for the entire series at $20 per person or for individual sessions at $5 per person per session. Those attending the live webinars will be eligible to earn one MDARD Pesticide Recertification (RUP) credit per session for application to one of the following categories: Private Core, Commercial Core or Field Crops. Each webinar will also be recorded and archived, and participants may choose to view the recordings at a later date.
To register for one or more webinar programs in the series, visit the Field Crops Webinar Series event page. Prior to each webinar, registrants will receive an email containing a link to connect to the webinars. The webinars may be accessed on a computer or mobile device with a stable internet connection—no other equipment is necessary.
For additional information or assistance, contact Eric Anderson at 269-467-5511 or eander32@msu.edu. Call by Feb. 4 to request accommodations for persons with disabilities. Requests received after this date will be fulfilled when possible.
You Might Also Be Interested In