Recreational paddle sports on the rise in Michigan
A recent Michigan Radio broadcast speculated on what might be driving this renewed interest in paddling Michigan's waterways. This article offers more reasons to get out there and paddle.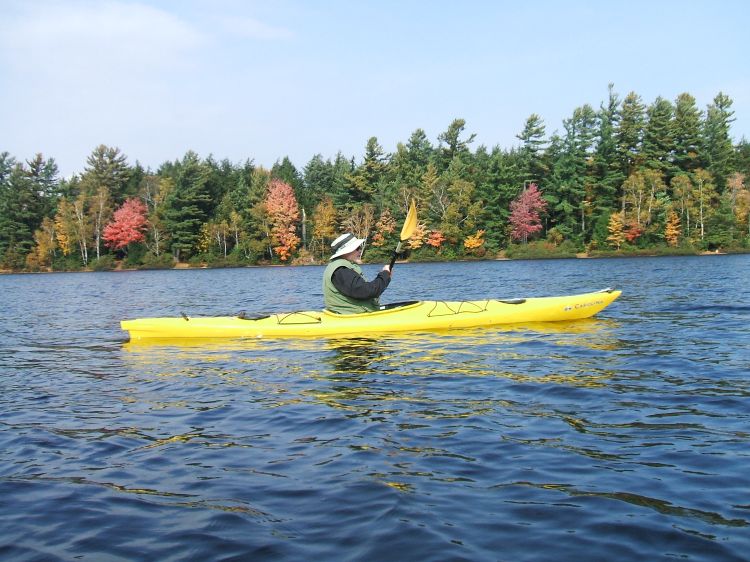 The interest in paddling sports such as canoeing and kayaking (along with their newest cousin, paddle boarding) are reportedly on the rise in Michigan. A recent Michigan Radio broadcast of Stateside featured an interview with Detroit News business columnist Daniel Howes who talked about the expanding business opportunities for paddle sport retailers and rentals.
In his Detroit News article on this subject, Howes cited the diversity and abundance of Michigan waterways and Great Lakes shoreline available to resident and visiting paddlers. He also noted the affordability of paddling versus power boating and the social and economic benefits offered by local paddling clubs, corporate paddling retreats and urban waterway paddle tours. The Michigan Water Trails system offers rural and urban paddling on a both the Great Lakes and on inland waterways.
Thanks to the 1972 federal Clean Water Act, many of our streams and rivers are enjoying significantly improved water quality. The Detroit River is just one example. Since paddling requires a more intimate connection (And possible full-body contact!) with a chosen waterway, it makes sense that clean water would be a natural attraction for paddlers. It would seem that decades of water quality improvement efforts by state agencies, Michigan State University Extension and many other organizations are paying off.
Another incentive to paddle could be an ever-increasing awareness of our environment, climate change and the need to reduce our use of fossil fuels. Paddling not only offers a "quiet water" alternative to power boating, but completely eliminates the problem of polluting air and water emissions from boat motors – not to mention the shoreline erosion and aquatic habitat damage caused by boat wake.
Of course an obvious benefit of paddling is the physical activity it provides. For example, according to SUP World magazine, an hour of leisurely, stand-up-paddle (SUP) touring on flat water with light winds can burn 305-430 calories. And for those who want more than a leisurely paddle, there are competitive paddling events like the annual, world famous AuSable River Canoe Marathon from Grayling to Oscoda.
It seems that paddle sports are healthy for Michigan's people, waterways and economy. So grab a paddle and get out and enjoy a Michigan waterway!