Register now for the Michigan Wheat Program annual meeting on March 18
Learn the latest research and techniques for high yielding wheat from Michigan State University and industry specialists.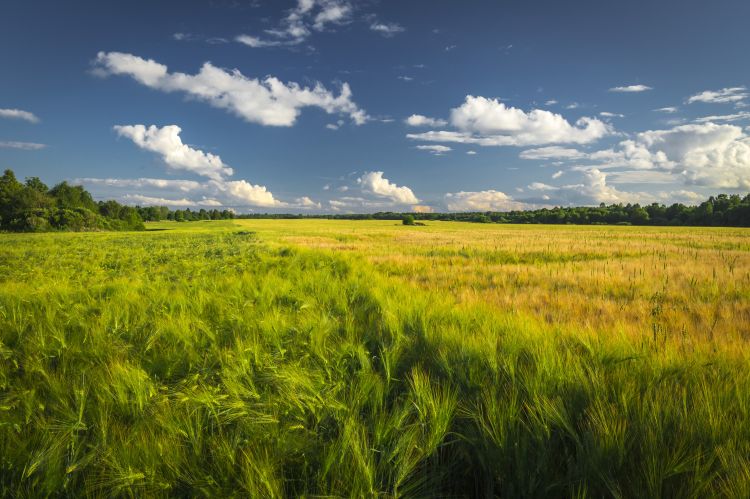 The Michigan Wheat Program's annual Winter Grower Meeting is Wednesday, March 18, 2020 from 8:15 a.m. to 3:30 p.m. at the Eagle Eye Golf Course and Banquet Center, 15500 Chandler Rd, Bath Twp, MI 48808, located just north of Michigan State University. The free, one-day conference is a popular annual tradition for nearly 300 farmers each March.
This year's lineup includes nine sessions featuring a dozen speakers and a mini-trade show of agricultural businesses that support Michigan wheat farmers and their needs. Eight RUP and 4.5 CCA credits will be available at day's end.
The annual meeting kicks off with an industry production panel discussion including Jacob Hecht, plant manager for Star of the West; Clay Martz, manager of Nutrient Ag Solutions; and Ben Wilson, agronomist with Helena AGRIntelligence. The session is moderated by Michigan State University Extension wheat specialist Dennis Pennington.
MSU wheat breeder Eric Olson will provide an update on new varieties in the pipeline and discuss some of the yield, disease resistance and quality traits being evaluated in the breeding program. Whitetail, a new soft white winter wheat, has won the state performance trials for three years in row. Seed will be available to farmers to plant for fall 2020.
The marketing keynote speaker is Angie Setzer, Citizens Elevator's vice president of grain. Setzer, who manages five elevator locations and an innovative on-farm program for Citizens Elevator, is also a nationally known grain markets commentator on such media as AgDay, US Farm Report, Market to Market and the Weather Channel. She recently launched "The Business End of Farming," a resource for farmers looking to improve their marketing. Setzer will speak on current market conditions and provide an overview of what can be expected in the months and years to come.
In addition to markets, growers have faced weather challenges, too. Mark Torregrossa, MLive weather expert, will be speaking about what's happening weather wise and what that means for the future including what this growing season will be like for farmers.
A national perspective on wheat policy and wheat issues will be delivered by Josh Tonsager, vice president of policy and communications for the National Association of Wheat Growers, out of Washington, D.C.
View the full agenda and register online at the Michigan Wheat Program website (located at the of the "What's Hot" column). You may also register by phone by calling: 1- 888-WHEAT01 (888-943-2801). Vendors wishing to join the trade show should email Michigan Wheat Program executive director Jody Pollok-Newsom at jody@miwheat.org or call 1-888-943-2801, as booths are available on a first-come basis in the limited space.