Remote pilot in command certification for commercial drone operators
Landmark changes to the small Unmanned Aerial System (UAS) rule provide an easier path for commercial drone operators to secure FAA certification.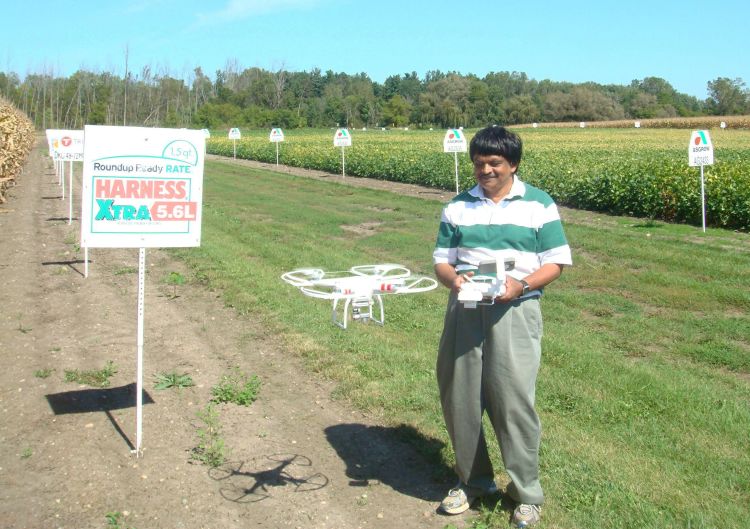 The recent changes to the Code of Federal Regulations (CFR) Part 107 small Unmanned Aerial System (UAS) rule is a significant development because commercial drone operators will no longer require Federal Aviation Administration (FAA) approval by exemption, which has typically taken months to secure. Previously, a "Section 333 exemption" was needed for an operator with a FAA-approved certificate of authorization (COA) to fly in the national airspace.
The new Part 107 regulation has been derived by essentially separating the small UAS rules from the manned aircraft rules. The new rule enables drone operators to secure FAA certification without acquiring the full knowledge and skills needed of a manned aircraft operator. The person operating the small UAS (between 0.55 and 55 pounds take-off weight) must either hold a remote pilot in command (R-PIC) certificate or be under the direct supervision of a person who does hold a R-PIC certificate. This is the FAA's first attempt at a comprehensive plan to safely integrate small UAS into the national airspace with commercial aircraft.
To qualify for a remote pilot in command certificate, a person has to be at least 16 years old and demonstrate aeronautical knowledge by passing an initial aeronautical knowledge test. Before the certificate is issued, the person will be vetted by the Transportation Security Administration (TSA) for background checks. Remember, this certification is required only if drones are used for hire or business purposes. Examples would be if you are paid by a farmer to take aerial images of their crops or if you have been hired by a local TV station to cover breaking news with drone footage. Certification is not needed for recreational drone users.
The newly designed aeronautical knowledge test to qualify for an R-PIC certificate is now available to the public. The test can be taken at the nearest Computer Assisted Testing Service or PSI centers. Prior registration and payments are required. The test comprises of 60 multiple-choice questions to be answered in two hours. Many of the questions are based on airspace safety, sectional charts and weather advisories. It is a legitimate test that would require about 30-40 hours of intense study for beginners. The passing score is 70 percent. If you fail the test, you can retake it after 14 days. However, the $150 exam fee has to be paid each time the test is taken, so it is wise to prepare well for the first time. Useful study guides and samples questions can be found by visiting the following websites. Also, valuable YouTube tutorials and online courses are available in the internet.
For a summary of CFR Part 107 rule information, visit small unmanned aircraft rules Part 107. If you have additional questions regarding the knowledge test, please email me at silvag@msu.edu.
Michigan State University Extension advises certified drone operators to have insurance coverage for liability purposes. Check online for the best drone insurance deals in your area. Also, all civilian drones weighing greater than 0.55 pounds need to be registered with the FAA regardless of their intended use. This easy, online process is found on the FAA website.
Agriculture crop production sector would be a significant benefactor from drone usage. Other potential uses pertain to search and rescue, real estate market, industrial inspection and asset management, and a multitude of environmental, transportation and security oriented services. Industry experts believe the recent Part 107 rule changes will provide a much awaited boost for further research and development in a competitive environment that will ultimately lead to wide-ranging applications, affordable prices and broader public acceptance of drone technology.
For more information about using UAS in agriculture and research, visit eXtension's UAS in Agriculture Learning Network and their blog post, "A Summary of FAA Part 107 rules by the UAS in Agriculture Learning Network."