Senator Goeff Hansen's Inaugural Bicycle Tour Highlights Hidden Agri-Tourism Gems in Oceana County
Lieutenant Governor Brian Calley and Michigan Department of Agriculture and Rural Development Director Jamie Clover Adams joined the June 10, 2013 tour to promote Michigan agriculture, tourism and healthy living.
As a beginner cyclist, I was a bit nervous about biking the terrain surrounding Hart, Pentwater, Silver Lake, Shelby, and New Era, which was the route planned by Senator Hansen's June 10, 2013 tour around Oceana County. However, I was pleasantly surprised how well connected these communities were and I thoroughly enjoyed my day visiting some agri-tourism spots I would have never found on my own. The tour group included: Michigan Department of Agriculture and Rural Development Director Jamie Clover Adams, District Director for Congressman Huizenga Greg VanWoerkom, several members of Senator Hansen's staff, as well as the Senator's wife and grandson. I joined the tour as a Michigan State University Extension Community Food Systems Educator; I wanted to learn more about agriculture and agri-tourism in this part of the state.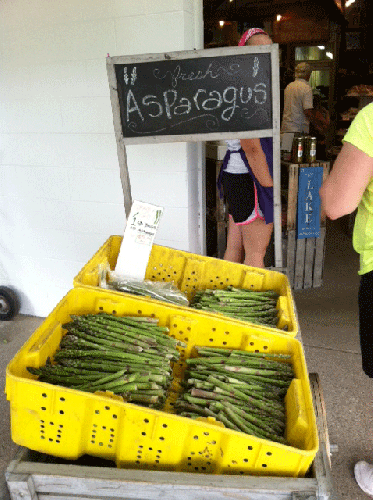 Our trip began at The Starting Block in Hart, Michigan. The Starting Block is a kitchen incubator connected with Michigan State University's Product Center, which supports West Michigan entrepreneurial food businesses. Senator Hansen thanked everyone for coming and promised a day of Pure Michigan around his home county. We then pedaled the longest length of our day, eight miles to Pentwater's Snug Harbor. On the way, we observed workers hand harvesting asparagus, which was a typical scene in Hart, as the state's largest asparagus production area.
After a short boat ride in Pentwater, we traveled by car to Silver Lake State Park. This is about a 14 mile trip. We didn't have time to travel by bicycle to all stops. The DNR Silver Lake State Park Director gave us an overview of their plans to expand their boat launch and reduce congestion in the one of the state's busiest parks. Mac Woods was kind enough to give us a dune ride on this cool and misty day. Lake Michigan was calm and the 3,000 acres of state park sand dunes extended as far as the eye could see.
The most challenging portion of our bicycle ride came next when we traveled from Silver Lake State Park to Fox Barn and Winery. This was a 4.4 mile trip almost entirely uphill. Our group of about fifteen all made it in one piece and we felt good about getting in some challenging exercise before we ate a great meal at The Fox Barn. Asparagus was again highlighted as we had a chance to taste their unique (and quite enjoyable) asparagus wine. In addition, some in our group lunched on a roast beef and asparagus Panini sandwich. Personally, I savored my chicken salad Panini with dried cherries from The Fox Barn's orchard. We had a chance to peruse the well-stocked gift shop and I made a note to return again to purchase some strawberry wine and a picnic basket complete with wine glasses and a bottle opener.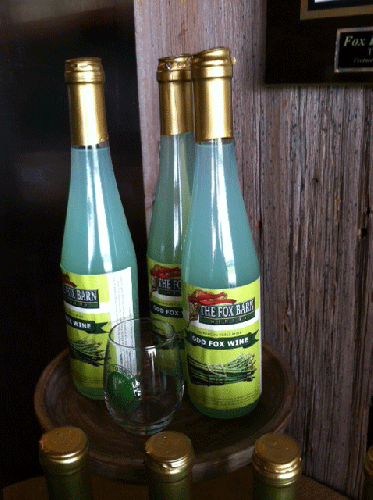 Dessert required a short bike ride to one of my favorite summer spots – Cherry Point Farm and Market. Barbara Bull is a perfect host and made a scrumptious cherry strudel for our group. My family and I travel here at least once a summer to enjoy a fish boil. Even people who don't really like to eat fish enjoy this meal and the scenery can't be beat. Cherry Point Farm and Market also sells wonderful homemade baked goods, jam, syrups, sauces, and fudge. It is Pure Michigan for sure!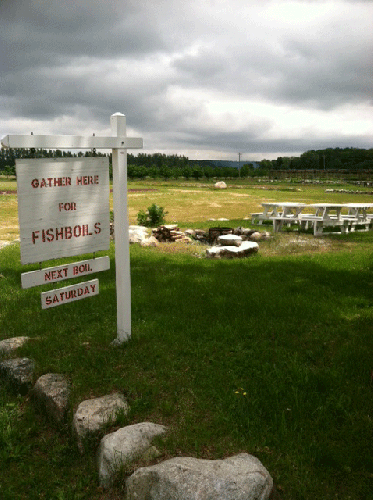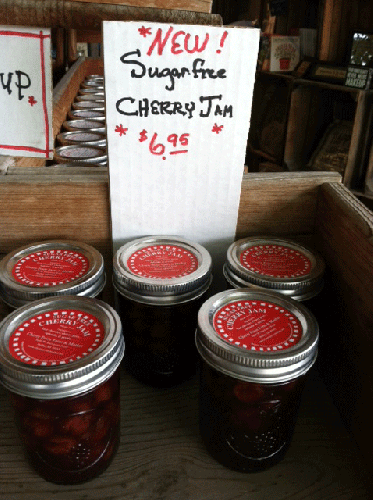 The sun started to shine and we were ready to ride again. This time we traveled by car to downtown Shelby and took the Hart-Montague Trail State Park to Country Dairy in New Era. This was a bike ride that even my seven-year-old could do. At this stop, we were joined by Lieutenant Governor Brian Calley, who helped present Country Dairy with a tribute honoring their 30th year in business. Calley praised the family-owned and operated farm as a pioneer in food production, processing, distribution and agri-tourism and encouraged more Michigan farm businesses to follow their lead.
After some tasty chocolate milk and a tour of the dairy barn, we mounted our bikes once again and made a quick stop at Lewis Farm Market and Petting Zoo. Kids of all ages enjoy this location featuring a camel, llamas, and Fallow Deer. We also passed the location of the Shelby Farmers Market, which is open on Saturdays from 9 a.m. – 1 p.m.
Oceana Winery and Vineyard was our final tour destination. This was a 5 mile trip mostly downhill from Country Dairy, but the busy truck traffic on M20 and dirt road leading up to the winery made it somewhat challenging. Oceana Winery was generous enough to offer us some samples, which included a complimentary piece of dark chocolate. They grow their own grapes and I discovered they have a dry red wine blend that includes one of my favorites – foch grapes.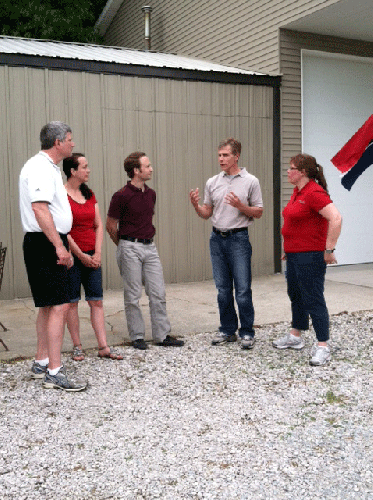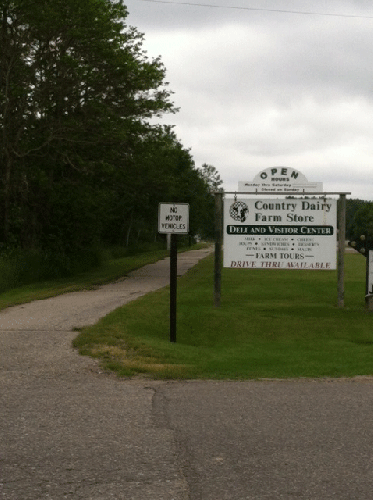 We ended our day at the Brown Bear in downtown Shelby and enjoyed one of the contestants for Michigan's Best Burger of 2013 after a long day of pedaling. We also couldn't resist sharing an appetizer of fried asparagus – because one can never have enough asparagus! I think MDARD Director Jamie Clover Adams summed up the day best when she said, "Agri-tourism adds so much value to outdoor recreation spots like Lake Michigan and Silver Lake Dunes. We just have to let people know where these spots are so people have a chance to see how diverse our agriculture really is and what great hosts these farm families are." I couldn't agree more!
To review the Muskegon Chronicle article on the Hansen Hotspot tour, click here. For more information about Michigan tourism destinations, visit www.michigan.org or sign up to receive tourism information from Michigan State University Extension at www.msue.msu.edu and click on the "Connect With Us" link at the bottom of the page.