Bridge Street Market opens in Grand Rapids
Meijer's new urban store concept offers a variety of locally produced foods.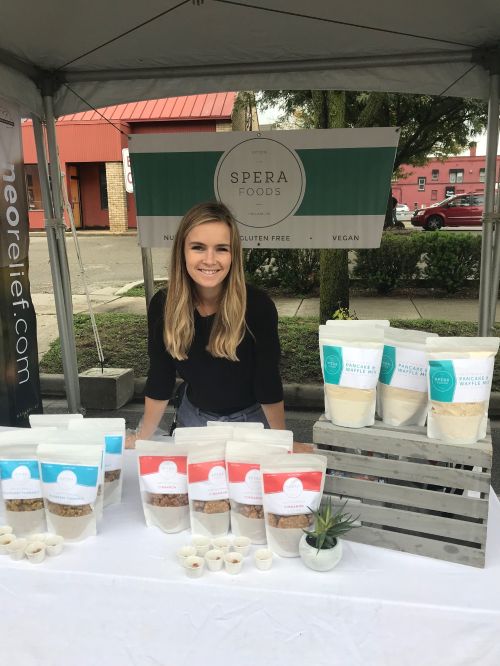 On Aug. 29, 2018, a ribbon cutting ceremony was held at the new Bridge Street Market on the west side of Grand Rapids. Located at 405 Seward Ave NW, the new 37,000 square foot grocery store sits in the middle of new residential, office, retail and restaurant developments that have been built or renovated in the past three years. Reclaimed barn wood, brick and signage boasting the westside location give the market a unique, neighborhood feel. Free parking is available in a covered parking structure attached to the market on the north side.
Ken Bair, general manager of the store, moved to Grand Rapids about a year ago to work on the project. During this time, Ken reached out to many local organizations seeking assistance in sourcing local products, including the Michigan State University Product Center. The MSU Product Center connected Mr. Bair with several local food businesses based across the state and many of these products are now on the shelves at the Bridge Street Market.
Brian Mosby of Mosby's Popcorn worked with the MSU Product Center on their packaging and Nutrition Facts label and earned shelf space in the Bridge Street Market. This is their first grocery retail venture outside of their retail store in Kentwood.
"We are so excited to see our product on the shelves. This experience is helping us grow our business in a variety of different ways. I hope people realize the enormous, positive impact they have when they purchase from a locally owned business," said Mosby.
Hannah Raycraft, owner of Spera Foods, is another MSU Product Center client with her gluten free and vegan granola on the shelves at the Bridge Street Market. Hannah usually sells her products at west Michigan farmers markets, but hopes to reach new customers at this Grand Rapids location.
"My customers are interested in healthy foods, with simple ingredients. I think the new Bridge Street Market understands these desires and the need to support small, local businesses," commented Raycraft.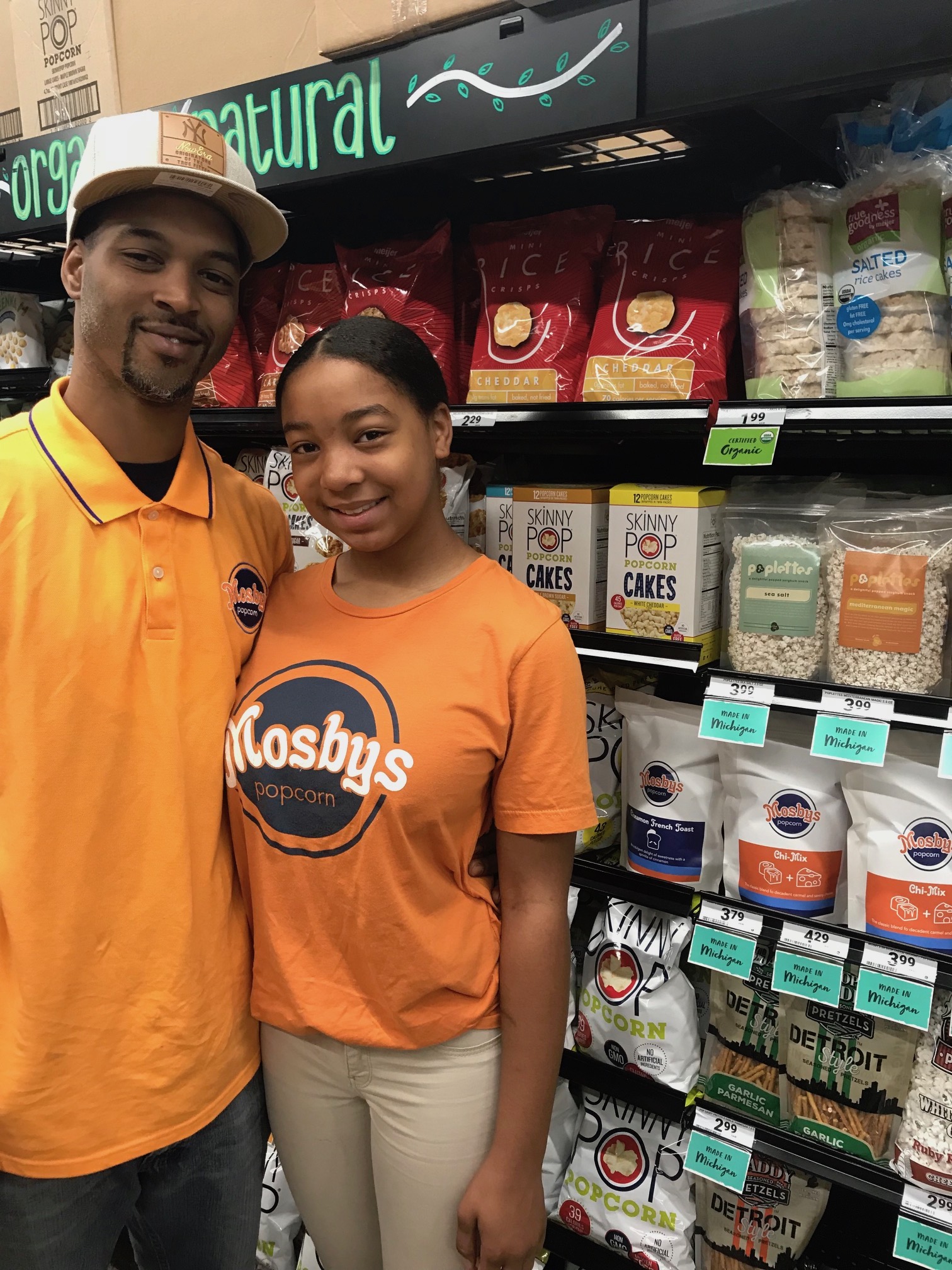 Food businesses and entrepreneurs wishing to develop a product for retail sales can request business counseling and technical assistance from the MSU Product Center at this link. In addition, the Product Center sponsors an annual conference with educational sessions for food businesses and a trade show called Making It In Michigan. This year's event is Nov. 8, 2018 at the Lansing Center. For more information, visit http://www.canr.msu.edu/miim/conference/