Supporting Local Food Councils Online Course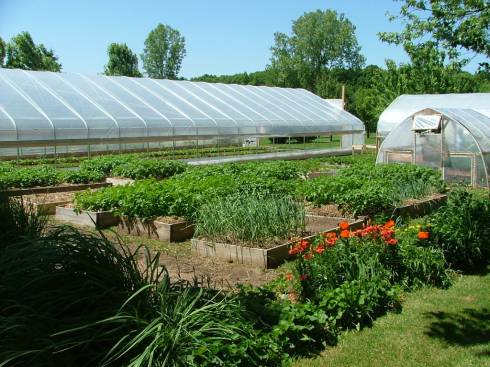 Those working within Cooperative Extension organizations and community development professionals are often asked to engage in the development of local food councils. This online course will provide information and a basic set of skills to equip professionals with the tools they need to feel more confident leading or assisting with this work. More than 20 Cooperative Extension and community development professionals contributed to this self-paced, no-cost course, which contains videos and resources that can be used during food council meetings.
This course was supported by the North Central Regional Center for Rural Development. Course facilitators are Jodee Ellett, Local Foods Coordinator with Purdue University and Kendra Wills, Community Food Systems Educator with Michigan State University Extension.
Course Topics
Topics covered in this course include:
What are food councils?
Extension's role with local food councils
Community food system basics
Facilitation and leadership
Learn more about the breadth of roles that Extension and community development professionals can have in food council work
Conducting a community food assessment
Organizing and developing a food council
Funding for food councils
Evaluating your local food council work
Public policy and land use planning related to local food systems
Organizational structures for food councils
Creating sustainable food councils, regional and/or statewide food council networks
Estimated Time for Completion
10 - 15 hours
Registration for Non-MSU Staff/Students:
Follow the instructions below to register for this course if you are not a Michigan State University staff member or student:
Create your MSU Community ID and Password: Community ID Instructions - Create Your Account.
Login to the registration system with your Community ID and Password: Supporting Local Food Councils Online Course.
Follow the instructions to register for the course. Upon registration, you will receive a receipt and instructions for accessing the course.
Registration for Michigan State University Staff/Students:
Register for this course using your MSU NetID and Password: MSU Staff/Student Registration.
To Access Your Online Course
After you have successfully registered for the course:
Go to https://d2l.msu.edu/.
In the NetID field:

Non-MSU Staff: Enter your Community ID (your email address).
MSU Staff: Enter your MSU NetID.

Enter your password.
You will be logged into D2L. Click on the Supporting Local Food Councils course title to get started.
If you have any technical problems please call the Michigan State University Help Desk. They are available 24/7 at reachout@msu.edu or 1-800-500-1554.
---
Instructor