Service work can make a difference in your community and career
Find out how to gain work experience, help pay for training and make your community a better place right here in Michigan.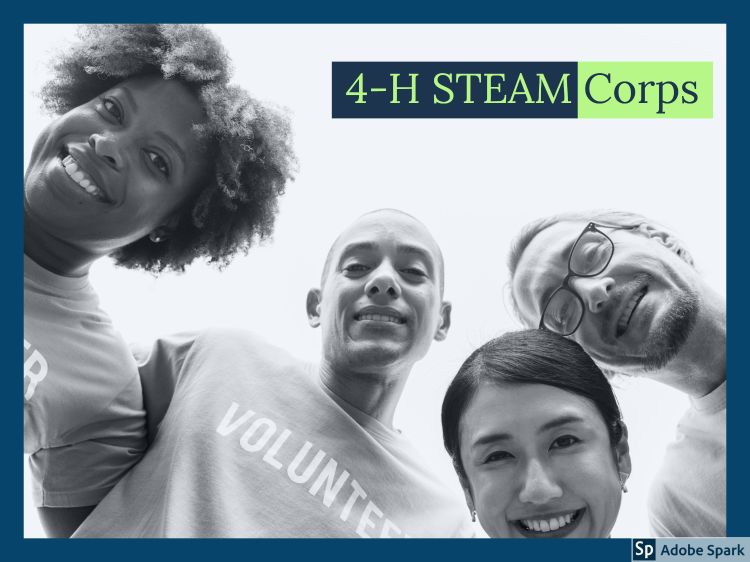 Are you looking for help to pay off student loans or save money for college? Do you need to add relevant work experience to your resume? Are you trying to enter or re-enter the workforce? Do you want to make a difference in your community? If you answered yes to any of these questions, consider becoming a member of AmeriCorps or Senior Corps. If you answered yes to any of those questions and would like to accomplish that feat within Michigan 4-H, consider joining 4-H STEAM Corps.
Michigan State University Extension will be expanding its 4-H programming impact through 4-H STEAM Corps, an AmeriCorps program that will place 30 full-time members in MSU Extension 4-H offices across the state to provide science, technology, engineering, arts and mathematics (STEAM) enrichment programming via 4-H SPIN Clubs and 4-H Tech Wizards. Through this program, MSU Extension will expand 4-H SPIN clubs by potentially creating 600 new SPIN clubs in 30 counties across the state reaching over 3,200 youth. Members will serve from September 2018 through July 2019. The program is contingent upon funding by the Corporation for National and Community Service and Michigan Community Service Commission. Contact Rachel Puckett at pucket21@msu.edu for more information.
AmeriCorps and Senior Corps programs are operated by the Corporation for National and Community Service, a federal agency established in 1993 whose mission is "to improve lives, strengthen communities, and foster civic engagement through service and volunteering." The Corporation for National and Community Service employs 75,000 individuals across the United States in a variety of public service assignments aimed to meet critical needs in the community. At 21,000 locations nationwide, national service members are making a difference in their community through projects focused on disaster preparedness and relief, the opioid epidemic, youth mentoring, college access and readiness, conserving our environment and improving the economic opportunity of our veterans and limited income families.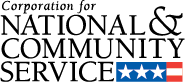 In addition to making a positive impact on others and serving your country, there are many other benefits to becoming a national service member. Full-time members typically receive:
Modest living allowance or volunteer stipend
Limited health benefit option
Student loan deferment
Educational award to pay for college, technical school or repay student loans
Skills and training
Furthermore, the Corporation for National and Community Service found service work also spurred personal and professional growth. According to the Corporation for National and Community Service Office of Research and Evaluation 2013 study, volunteering is a positive pathway to employment. They found volunteers in general were "27 percent more likely to find a job after being out of work, and that number jumped to 51 percent for volunteers without a high school diploma" and 55 percent increase for those in rural America. The Corporation for National and Community Service 2017 State of the Evidence Annual Report also found:
9 out of 10 alumni reported their experience increased their problem-solving abilities.
8 out 10 alumni indicated their experienced benefitted their career path.
79 percent are, or plan to become, actively involved in their community after service, compared to 47 percent prior to service.
According to the National Service 2018 Impact Report, locally Michigan has 1,710 service locations with 9,360 AmeriCorps and Senior Corps members hard at work improving lives and communities, with the Corporation for National and Community Service contributing 63.1 million in program funding.