Sheperdigian receives 2023 CANR Outstanding Alumni Award
Mark Sheperdigian will receive the 2023 CANR Outstanding Alumni Award during ANR Week.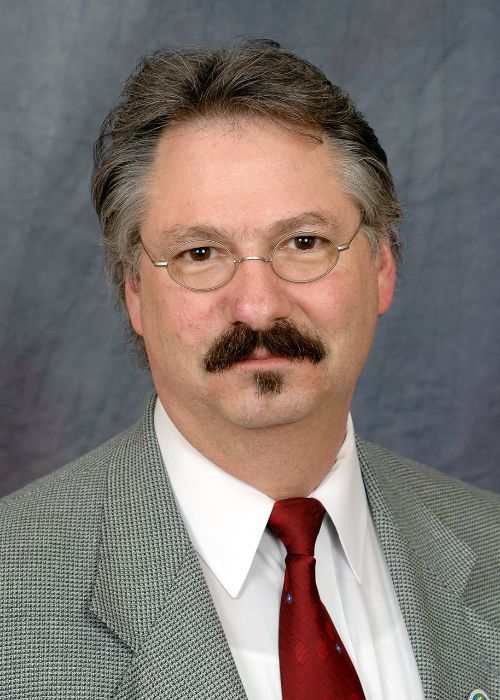 Mark Sheperdigian, of Troy, Michigan, will receive a Michigan State University (MSU) College of Agriculture and Natural Resources (CANR) Outstanding Alumni Award at the March 10 ANR Awards Program.
The CANR Outstanding Alumni Awards are given to those who have distinguished themselves by obtaining the highest level of professional accomplishments, and who possess the highest standards of integrity and character.
A board-certified entomologist in urban and industrial entomology, Mark Sheperdigian has worked in the urban pest management industry since April 1983, after graduating from MSU in 1982 with a bachelor's degree in entomology. During that time, "Shep" has held a variety of positions in service, sales, management, and technical support. In January of 1987, he joined Rose Pest Solutions in Troy, where he currently serves as vice president of Technical Services and is a certified pesticide applicator in Michigan, Ohio, Indiana and Kentucky.
He has excelled in urban and structural pest management, using his training in entomology on daily basis. He has also created new job and professional development opportunities for other urban pest management professionals, and is building connections between MSU Department of Entomology and urban pest control professionals.
During his 40 years in this service industry, Sheperdigian has distinguished himself as a creative innovator as the industry has transformed from a common perception of "exterminators" to the practice of integrated pest management. He hasn't simply followed, but led this transformation, including the adaptation of sampling and monitoring methodologies to pest problems, use of targeted bait systems, and the scientific responses to emergent problems.
Sheperdigian is a national leader in pest management by virtue of both his long-standing role with Rose Pest Solutions, but also through his engagement with the National Pest Management Association (NPMA), the association of pest management professionals. He has served as president of Pi Chi Omega (the pest management professional fraternity) and numerous trade working groups and boards. He also is a Michigan Bed Bug Working Group participant, NPMA Blue Ribbon Bed Bug Task Force participant and chair of the NPMA Canine Insect Detection Committee.
Sheperdigian is often invited to speak at conferences and trainings. He is a regular columnist for Pest Management Professional Magazine, co-author of the PCT Guide to Commercial Pest Management, and has served on technical committees, blue-ribbon panels, and working groups for state and local groups.He has been honored for his service with the Copesan Operations Champion of the Year Award in 2010 and the Pest Control Technology (PCT) Crown Leadership Award in 2008.
In addition to his professional success and service, Sheperdigian has remained passionate and engaged with MSU. Most notably through the CANR Alumni Association and his recent service as president. He cares deeply about MSU and just as deeply merits this honor.