Learn how to slash your salt intake
Americans consume too much salt, which can negatively affect their health.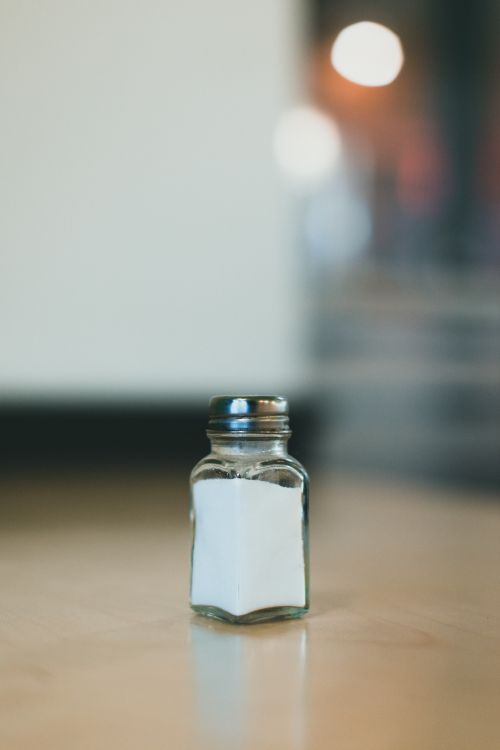 How many of us reach for the salt shaker when sitting down for a meal? While our bodies require a small amount of salt to function properly, the Centers for Disease Control and Prevention report that most Americans are consuming too much salt. The maximum recommendation for sodium is less than 2,300 milligrams per day (approximately 1 teaspoon), however, the average American consumes more than 3,400 milligrams a day. Salt is found in many foods, like soup, cheese, bread, cold cuts and cured meats, as well as snack foods like chips, pretzels and crackers. Salt is even found in most condiments like mustard, ketchup and salad dressing.
The CDC also reports that consuming too much sodium can increase blood pressure, which often leads to other health problems including stroke and heart disease.
If you find that you are consuming too much sodium, what can be done to slash your salt to a healthier level? Harvard Medical School provides five ways to cut back on salt:
Use spices and other flavor enhancers. Herbs, spices and other flavorings such as fresh or dried garlic, oregano, pepper, sage, rosemary, curry, cinnamon, nutmeg, saffron, lemon or lime juice, flavored vinegars and fragrant oils can help boost the flavor of everyday dishes.
Go nuts for healthy fats in the kitchen. Learn how to use healthy fats (roasted nuts, avocados and olive/canola/soybean oils) to add a richer flavor to meals without salt.
Sear, sauté and roast. Discover how searing and sautéing foods can build flavor. Proper roasting techniques can enhance the sweetness found in vegetables, fish and chicken. Adding delicious cooking oils and citrus juices to microwaved or steamed food can also provide added flavor.
Get your whole grains from sources other than bread. Since bread is the number one top source of food with added sodium (because salt is an ingredient used to help bread dough rise), try substituting bread with other healthy grain sources like brown rice or whole grain pasta.
Eat fresh. Take advantage of the fresh fruits and vegetables available year around in grocery stores and during peak harvest times at local farmers markets.
The CDC's How to Reduce Sodium Intake resource provides tips for selecting low-sodium and sodium free foods at the grocery store, for cooking and when eating out. It also provides a chart with the range of sodium for frequently selected foods. This is a great reference to post on your refrigerator at home or the bulletin board at work as a reminder of the importance of reducing salt.
If you plan on using a salt substitute, MSU Extension recommends checking with your health provider first. Sodium-free substitutes contain potassium chloride and "light" salts replace half the salt with potassium chloride. While most people can tolerate extra potassium, it can be dangerous for those with diabetes, kidney disease or other chronic health conditions.
For more information on healthy food choices, visit MSU Extension's Nutrition website for recipes, articles and more.