Social change through Michigan 4-H Guiding Principles — Part 6: Controversy with civility
Learn how the principles of 4-H relate to controversy with civility.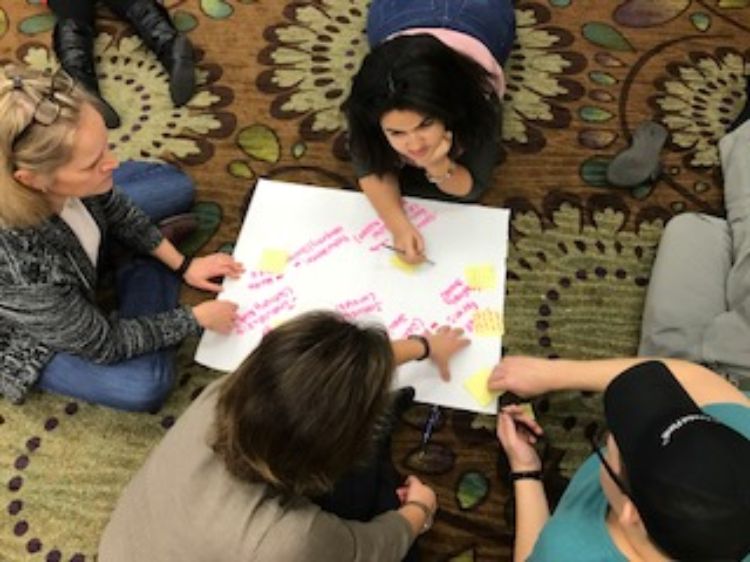 In the first article of this series, "Introduction to the Social Change Model for Leadership Development," we introduced the seven C's that help frame the Social Change Model of Leadership Development from three different levels: individual values, group values and societal or community values. This next set of articles will further explain each of the seven C's, how it fits with the Michigan 4-H Guiding Principles and share some Michigan 4-H examples of programming, activities or probing questions you could exercise to engage youth in the Social Change Model of Leadership Development.
To learn more about the Social Change Model of Leadership Development and the seven C's, check out "A Social Change Model of Leadership Development" by the Higher Education Research Institute.
The next set of three C's of the model—collaboration, common purpose and controversy with civility—are specifically related to group process values. Let's discuss controversy with civility as it relates to the Michigan 4-H Guiding Principles.
Along with collaborating and incorporating your values, passions and commitments to a common purpose, there will always be people who have differences in viewpoint. Such differences need to be allowed to be aired openly and worked through civilly within a cohesive group. Civility is the willingness to resect diversity and hear others viewpoints with an open mind. Controversy with diverse opinions often lead to a creative solution especially when it is done with civility, common purpose and collaboration. This explains the sixth C of the Social Change Model for Leadership Development, controversy with civility.
Controversy with civility is tied to the second Michigan 4-H Guiding Principle: youth are physically and emotionally safe. Michigan 4-H defines this principle as a structured yet flexible environment that encourages honesty, trust and respect among all youth and adults to foster greater learning and participation.
Some general elements of effectively practicing this guiding principle and helping youth develop the sixth C of the Social Change Model are:
Adult volunteers model constructive ways for providing feedback and addressing situations, behaviors and emotions.
Activities and programs are held in spaces that maximize safety and well-being of all participants.
Youth are encouraged to try new experiences through positive risk taking.
Rule, expectations and consequences are clear, consistent, developmentally appropriate and applied fairly.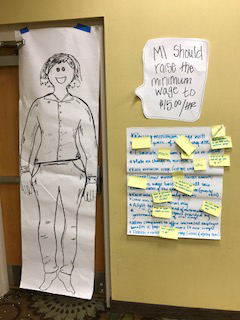 There are many ways Michigan 4-H helps youth develop and practice controversy with civility. One example of programming that employs related concepts and helps youth engage in controversy with civility is at 4-H Capitol Experience. 4-H Capitol Experience is a four-day youth public policy program that aims to help Michigan teens experience how policies are made and impact citizens of the state in a hands-on way. This program is not affiliated with any political organizations, but encourages youth to consider all current state issues and examine potential solutions from every perspective.
In 2017, Capitol Experience staff had two special collaborations specifically related to controversy with civility. During the Capitol Experience pre-event facilitator's training, we collaborated with Elise Willer of Journey Through Conflict. Willer helped event coordinators design an activity and resource materials for facilitators to practice fostering dialogues to building understanding. In particular, this activity helped group facilitators brainstorm and practice asking open-ended questions around a controversial topic in the state of Michigan. This helped participants talk through potential areas of conflict rather than becoming defensive and not actively listening to one another.
At the full event, staff partnered with the Michigan State University Restorative Justice team to provide all participants with Restorative Justice Circles training. While the kinds of circles that were practiced were for community building purposes, we encouraged each issue group to continue using circles throughout the event to work through tough topics. An example of Restorative Justice Circles for conflict mediation is available from MSU by watching this video on Restorative Justice Conferences and Circle Training.
To learn about the positive impact of Michigan 4-H youth leadership, citizenship and service and global and cultural education programs, read our 2016 Impact Report: "Developing Civically Engaged Leaders." Additional impact reports, highlighting even more ways Michigan State University Extension and Michigan 4-H have positively impacted individuals and communities in 2016, can be downloaded from the MSU Extension website.
Other articles in series