Fairs and 4-H: the tradition continues in 2021
After COVID-19 restrictions limited participation in 2020, Michigan 4-H'ers are excited to be back at county fairs again in 2021.
Across the state, one of the sure signs of summer is the county fair. Whether you're there for a sweet treat or fried food, a whirling ride or a chance to win a giant prize, the fair is a favorite summer pastime in communities throughout Michigan. But for thousands of young people in Michigan, the fair is more than just a pastime, it's the best week of the year, which meant no one was more excited than Michigan 4-H members, families, and staff members to rejoin the fair fun in 2021.
"After a tumultuous year, it was great to see 4-H youth enjoying the fair again this summer," said Jake DeDecker, state leader for Michigan 4-H. "As long-time partners with fairs across the state, Michigan 4-H professionals were as excited as youth to be back enjoying it, too."
Although most Michigan fairs are independently operated by agricultural societies, fair boards or fair managers, Michigan 4-H has long supported youth programming at fairs. As the youth development program of Michigan State University Extension, Michigan 4-H partners with local fairs to deliver 4-H classes and other youth experiences.
"Our fair partnerships across the state are some of our longest standing," continued DeDecker. "For many people, 4-H and fairs go hand-in-hand and we're happy to be a part of such a beloved local tradition."
Though fair participation is not a requirement of 4-H involvement and not every 4-H'er attends their county fair, local fairs play large roles in the lives of many Michigan 4-H youth. For them, the fair is the culmination of a year's work on their 4-H project. A year in which they learned to raise and train an animal, create a still-life project, become an entrepreneur or grow a plant — and advance their knowledge and skills in many ways.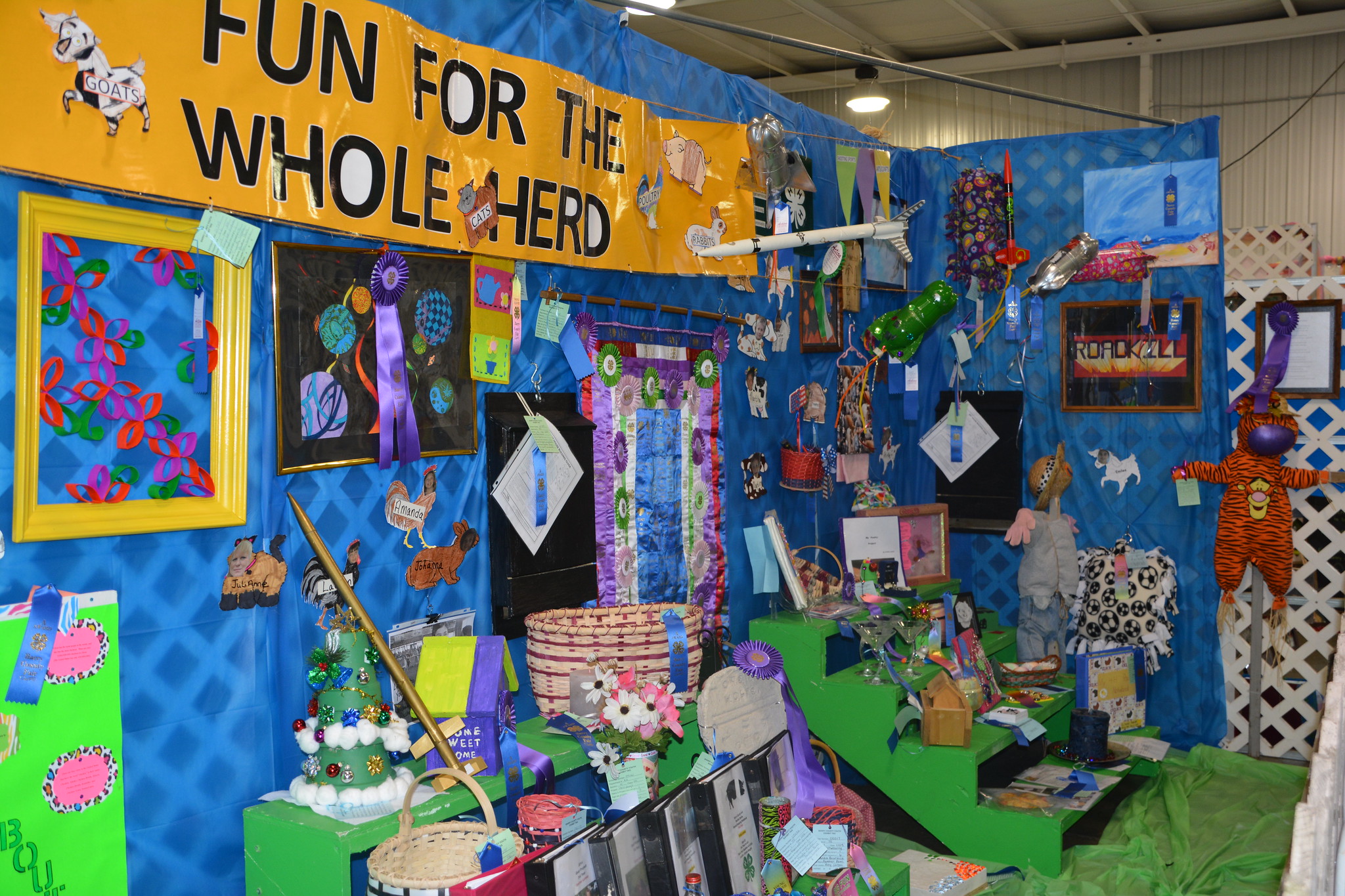 "Fairs are one of the ways 4-H'ers can showcase their mastery of the skills they learned through 4-H," explained DeDecker. "It's the icing on the life-skills cake, so to speak. And it's a lot of fun!"
In 2020, the COVID-19 pandemic led to the cancellation of many local fairs. MSU Extension helped to provide online forums for 4-H youth to receive constructive feedback and be recognized for their accomplishments through 4-H virtual showcases and auctions. While rewarding, the online experiences weren't the same as in-person fairs and many 4-H'ers eagerly awaited a return to a more typical fair season in 2021. Pandemic-related restrictions on in-person meetings made that return seem uncertain at times. MSU Extension outlined the many ways it could support fairs in virtual, face-to-face and hybrid options, but everyone was relieved when in-person events resumed in May 2021.
"From exhibitors to fairgoers, everyone had a fantastic attitude and seemed just happy to be at the fair," said Lori Warchuck, St. Clair County MSU Extension 4-H program coordinator, about the St. Clair County 4-H and Youth Fair. "The community came out in full force to support the fair with record attendance every night."
Warchuck's observations seemed true for fairs across the state, which saw large crowds ready to enjoy a day at the fair for the first time in two years. Due to the uncertainty of 4-H programming until late spring, some 4-H programs saw lower fair participation, but all who came were glad they did.
"Several 4-H'ers said, 'We are so happy to be at the fair and with our 4-H friends,'" shared Warchuck.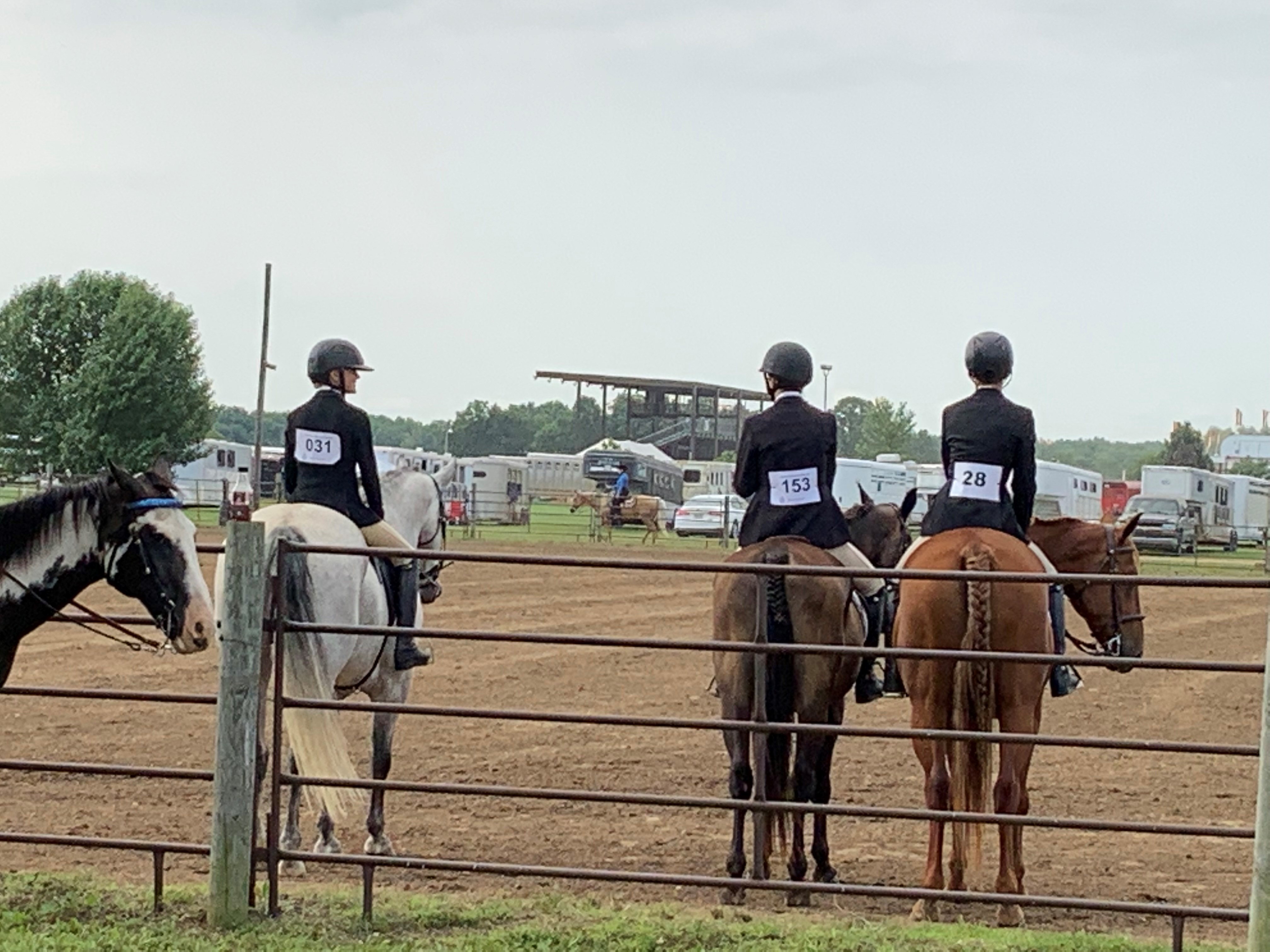 About 170 miles west, Kathy Pennington, Barry County MSU Extension 4-H program coordinator, expressed a similar sentiment about the Barry County Fair.
"Everyone was just genuinely happy to be there and grateful for the opportunity. Volunteers were very happy and I don't think the kids stopped smiling all week . . . It was like coming home."
The anticipation volunteers expressed in the weeks leading up to the fair illustrated how excited they were to return to it in 2021.
"I look forward to the eagerness on each child's face as they display their knowledge and learn from constructive comments," said Barry County 4-H volunteer Lisa Coe. "Above all, I hope our kids have fun and grow together while enjoying the community that the fair and 4-H promote."
In addition to showing up in record numbers, the community also showed up with record support for the 4-H'ers who took part in 2021 4-H fair auctions, selling their livestock and still exhibit projects. Many fairs saw their best auction sales in years, both in terms of gross sales and average price per pound. Buyers seemed eager to reward 4-H'ers with high prices in exchange for the hard work they put into their projects.
"The price per pound was the highest it has ever been for many areas," said Debra Morgan, Oakland County MSU Extension 4-H program coordinator, about the auction at the Oakland County Fair. "We believe that is a testament to the awesome community support for the youth and enthusiasm for the fair experience!"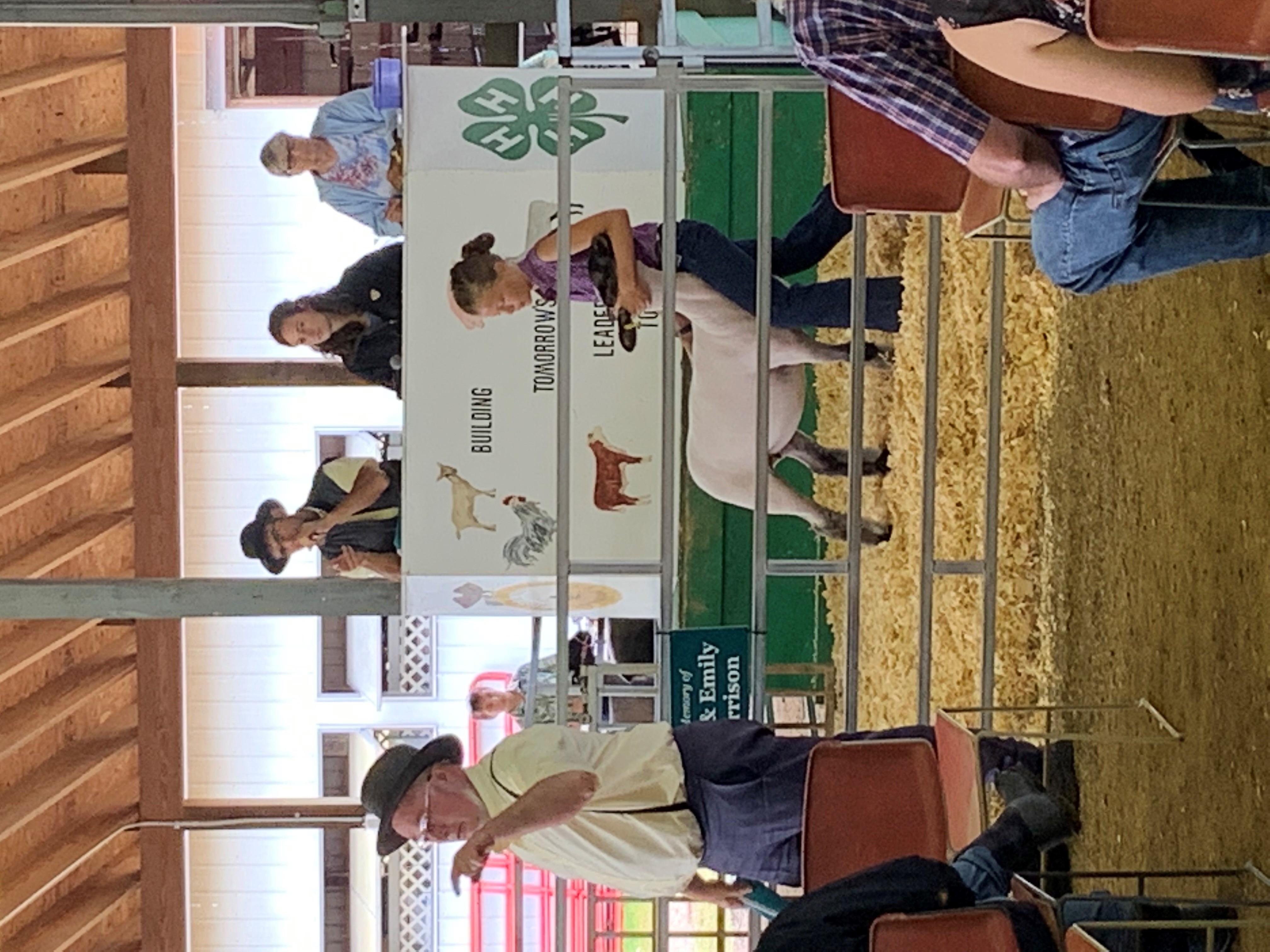 As she reviewed the Barry County Fair numbers, Pennington agreed with Morgan's assessment.
"Our sales totaled more with less animals than in 2019. From my perspective this speaks volumes about the community support for 4-H."
But for 4-H'ers, the fair is not all about the money they earn at the sale or the prizes they win. It's about lessons learned, memories made and lifelong friendships developed.
"4-H by far has the best people inside and out," said Kylie Ossege, an Oakland County 4-H'er who was interviewed by the Oxford Leader. "Almost every single person I've met through 4-H is kind and supportive. In this community, it's not about winning, it's about growing alongside some of the best people you can meet."
As the fair seasons wraps up, MSU Extension is grateful to fair partners for all their hard work in making 2021 fairs happen and for their long-standing partnership with the organization.
"After the last 18 months, it's been so great to see youth showcasing their projects and reaping the rewards of their hard work with their friends, family and club leaders cheering them on," commented DeDecker, the state 4-H leader. "We appreciate the continued support and collaboration of our fair partners who help to make these amazing experiences possible for 4-H youth."
To learn more about joining 4-H as a youth member or volunteer, visit 4h.msue.msu.edu.