Southwest Michigan fruit update – Aug. 10, 2021
Spotted wing Drosophila and brown marmorated stink bug number are increasing.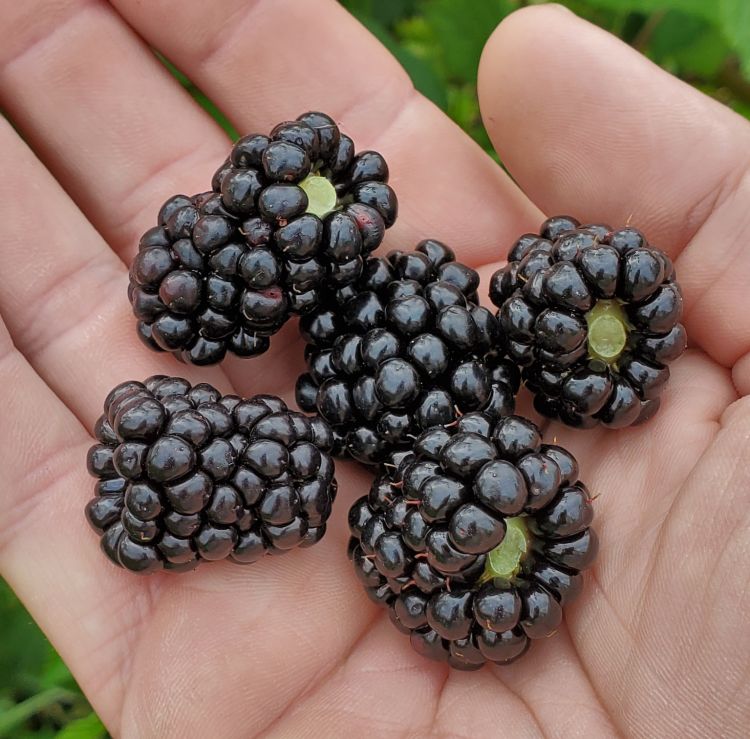 Weather
Last week started cool and dry, with high temperatures in the mid-70s.The temperatures slowly increased through the week with high temperatures in the upper 80s by the weekend. With scattered rain on Friday and Saturday came high humidity that will continue through next week. Total rainfall last week was extremely variable with some areas getting a quarter inch of rain while others saw over an inch and a half.
This week will start warm and humid. Scattered rain started on Monday. Chances for more rain will continue through Thursday. Temperatures near 90 the first part of the week will give way to highs in the upper 70s starting Friday when a cold, dry air system is expected to enter the area.
With a seasonal week, we picked up a below average number of growing degree days (GDD) last week: 196 GDD base 42 and 139 GDD base 50.
Southwest Michigan GDD summary from March 1 – Aug. 8, 2021

Station

GDD 42 F

GDD 45 F

GDD 50 F

Benton Harbor (SWMREC)

2924

2550

1981

Lawton (Lawton)

2923

2547

1966

Fennville (TNRC)

2675

2314

1768

Average for the SW region

2881

2509

1939

Average last week

2685

2334

1800
Tree fruit
Brown marmorated stink bug nymphs and adults are beginning to be caught. Orchard edges, especially bordering woods and buildings, are generally the first locations where this insect can be detected.
Peach varieties Canadian Harmony, Loring and PF17 will be starting up soon in central Berrien County. Spotted wing Drosophila (SWD) larvae are being detected in overripe fruit. Brown rot is becoming more common on peaches from insect feeding damage and rain-induced skin cracks. The current oriental fruit moth flight is declining, with another to begin later in August.
Cherry leaf spot is starting to cause leaf drop in some sites with inadequate fungicide programs.
Plum varieties Redheart and Ruby Queen are ready for harvest on some farms. Fruit size is generally good due to adequate moisture. SWD can be a problem if fruit are kept on the tree until soft.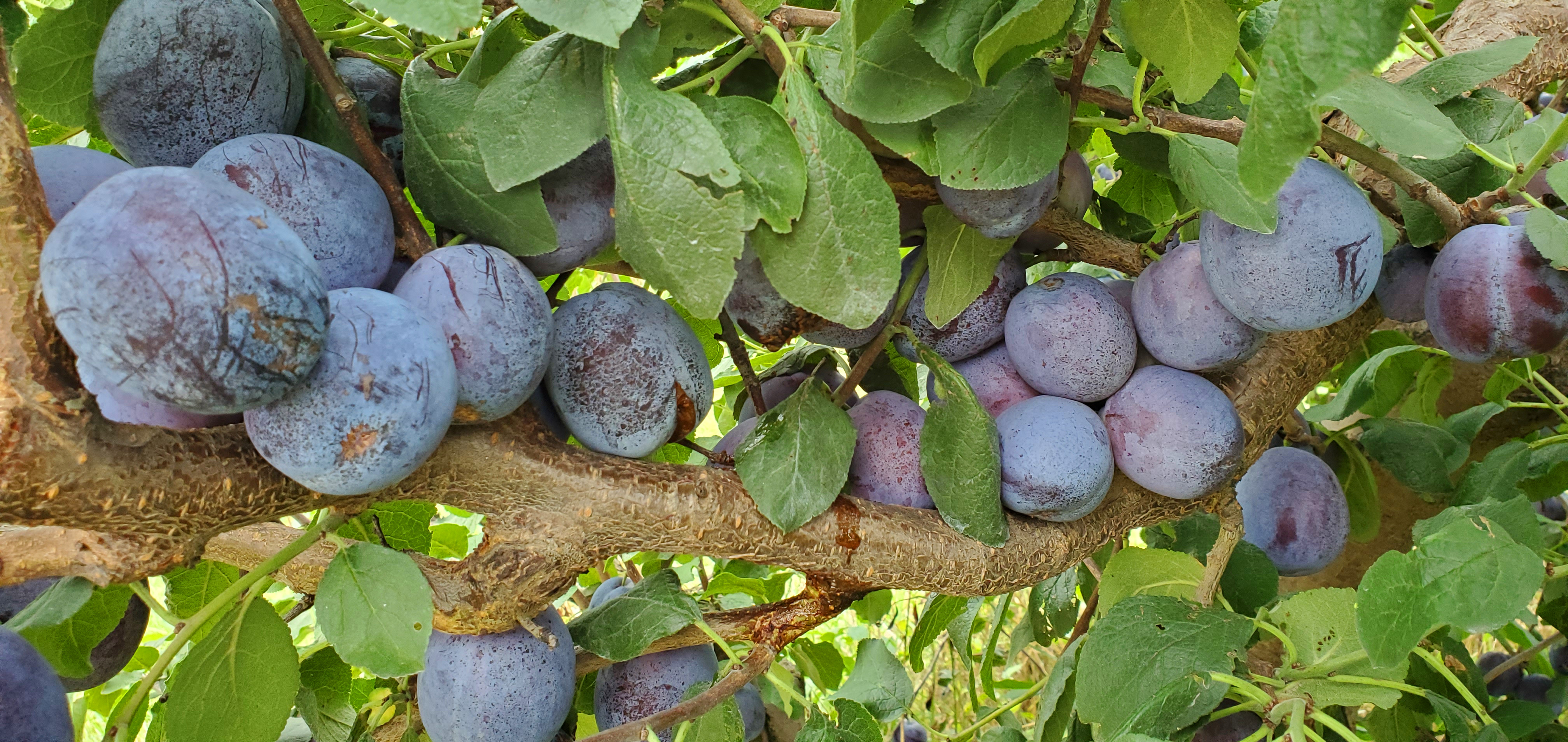 In apples, Retain treatments for harvest management timing should be timed according to the variety type. Symptoms of sooty blotch and flyspeck are starting to show up on apples with weak summer fungicide programs. Flights of codling moth and obliquebanded leafroller are increasing; The current generation flight of oriental fruit moth is finishing.
In pears, premature fruit drop is being reported in some locations. This is most likely due to poor pollination conditions. Pear psylla populations are continuing to grow in some orchards. In some cases, honeydew from high populations can turn into heavy patches of sooty mold. This can discolor fruit and reduce the tree's ability to photosynthesize. Control of this insect is difficult due to the pest's ability to quickly adopt resistance. Surround (kaolin clay) is a chemical treatment that is less prone to resistance by insects.
Small fruit
SWD numbers are increasing. Catches in traps being monitored by the southwest Michigan State University Extension fruit team have increased five-fold again from last week, a 25-fold from two weeks ago. Any susceptible fruit not yet protected should be treated or covered now. Growers who test their fruit rather than trap the fly have reported finding larvae in their fruit.
In grapes, some red grape varieties are in veraison. Early varieties such as Marquette are nearly complete. Others, like Tempranillo and Cabernet Sauvignon, are just beginning. For grape berry moth, May 25-27 can be used as general dates for wild grape bloom in southwest Michigan. This is used for determining grape berry moth biofix. According to the grape berry moth model on Enviroweather, egglaying of the third generation began last week. Grape berry moth populations have been low this year, but monitoring is important in case populations increase as we get closer to harvest. In areas with higher population history or high pressure this year, an insecticide treatment targeting the newly hatched larvae at the start of this generation should be applied now. A treatment in two weeks that targets the second half of this generation may be necessary if populations begin to increase.
Protectant fungicide sprays to control downy mildew, and powdery mildew are the management focus before harvest. Downy mildew symptoms can be found in susceptible varieties. Heavy dews every morning and wet humid conditions are excellent for this disease. Late July and August are when growers should be focused on preventing this disease which can defoliate the vines before harvest.
With the beginning of veraison, the threat of black rot symptoms in fruit is past. Wine grape growers will want to include botrytis in their disease management plans, especially in tight bunched varieties. Ensure fungicide residues are in the interior of the cluster.
Blueberry harvest is moving quickly. A lighter than normal crop due to spring freezes and an early season have moved harvest quickly. Harvest of Elliott has begun and Jersey picking is ending. Fruit size is generally excellent.
SWD numbers are increasing. Generally, populations have been low this year, but we are seeing a typical August surge. Growers should trap for SWD. Growers who sample ripening fruit report finding increasing numbers of larvae. Growers need to decrease treatment intervals to protect their fruit.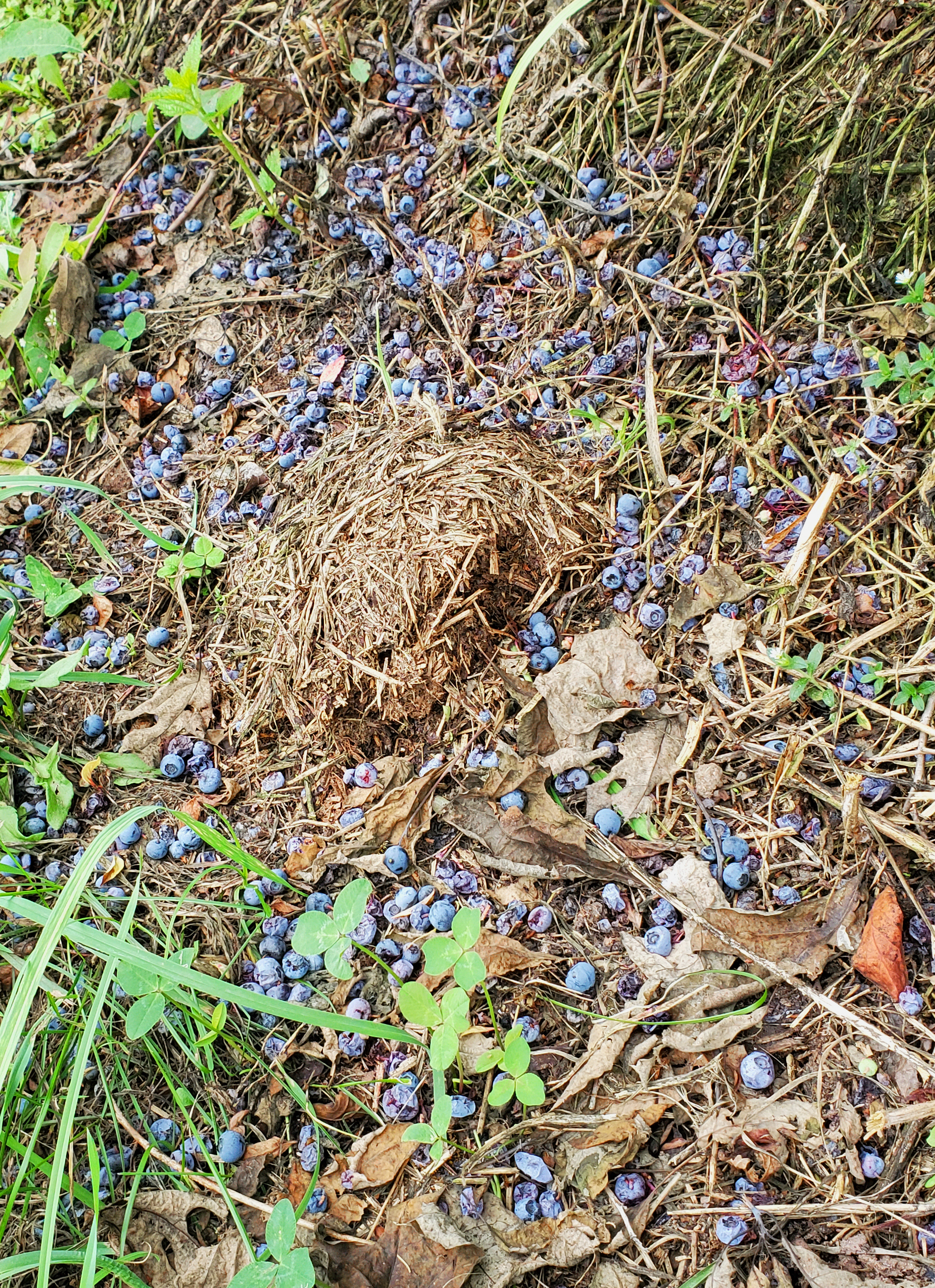 Strawberry fields are showing good regrowth after renovation. Growers should also be aware of potato leafhopper. Treatments with systemic materials to control this pest can be made as soon as most of the new leaves have emerged. This pest often moves in from other fields when they are mowed.
Bramble harvest continues. Summer red raspberry harvest is done. Blackberry harvest is underway. Fall bearing raspberries are blooming now. SWD catches in monitoring traps are increasing sharply.
Miscellaneous crops
Chestnut burrs are growing. They are almost 2 inches in diameter.
Hop cones are developing in most varieties.
Cranberry fruit is sizing.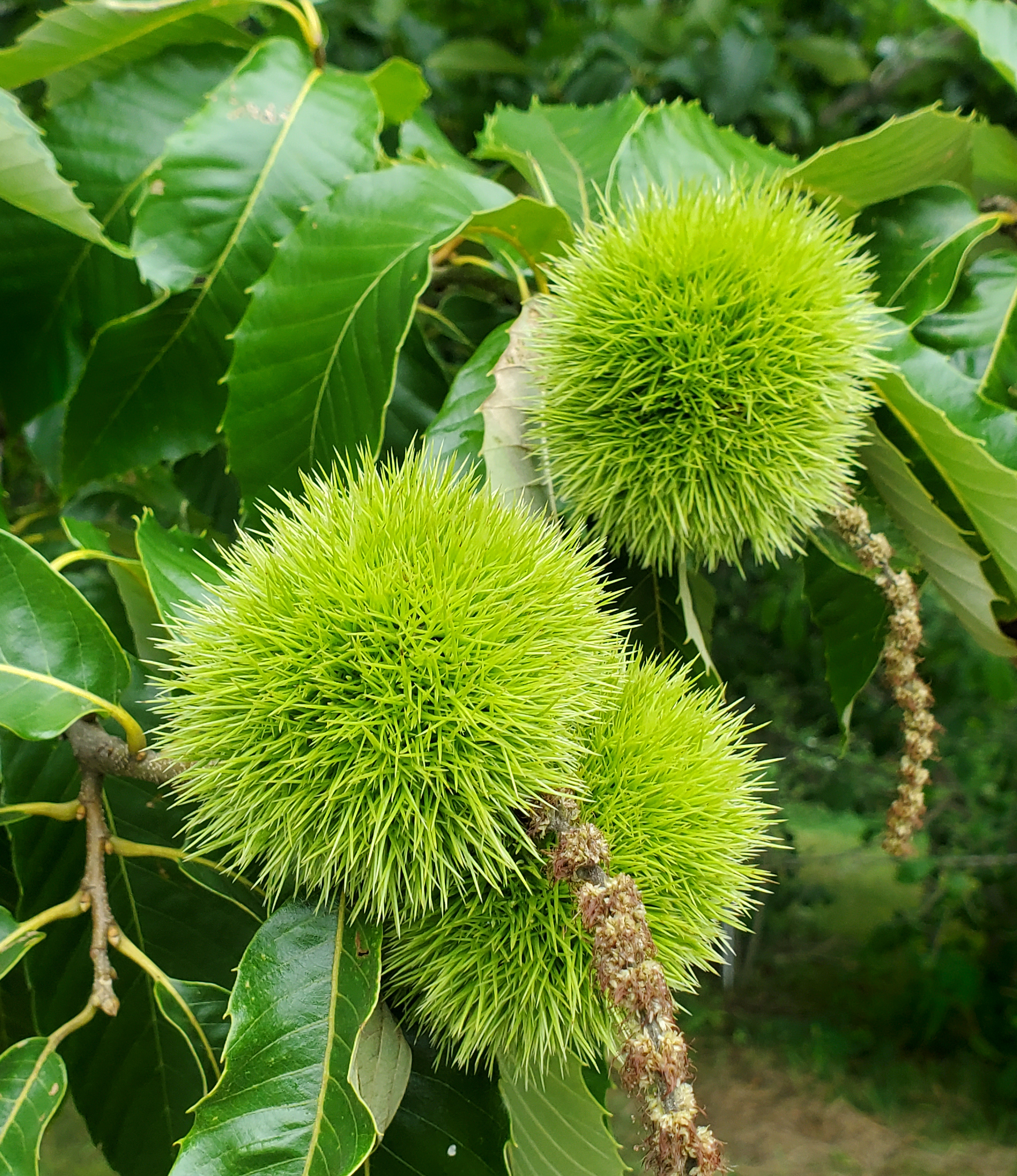 Upcoming events
Longtime Michigan State University Extension small fruit educator Mark Longstroth is retiring from extension duties. He is having his retirement party on Aug. 18 from 4-7 p.m. at Modales Winery, 2128 62nd St, Fennville, MI 49408. All are welcome. Please RSVP by Aug. 12 to Melissa Franklin at 269-657-8213 or frank126@msu.edu. Contact her for more information on the event.
Michigan Grape Society will be sponsoring one last evening Grower's Social event before harvest begins. This event will be hosted by Michigan State University Extension at the Southwest Michigan Research and Extension Center on Thursday, Aug. 26. The event will begin at 6 p.m. with a discussion about season extension and winter protection through the use of high tunnels in grape production. Food and drink will follow. There will be limited attendance. Pre-registration is highly recommended.
Related articles