Southwest Michigan fruit update – August 17, 2022
Grapes are entering veraison. Brown marmorated stink bug nymphs are being caught in traps.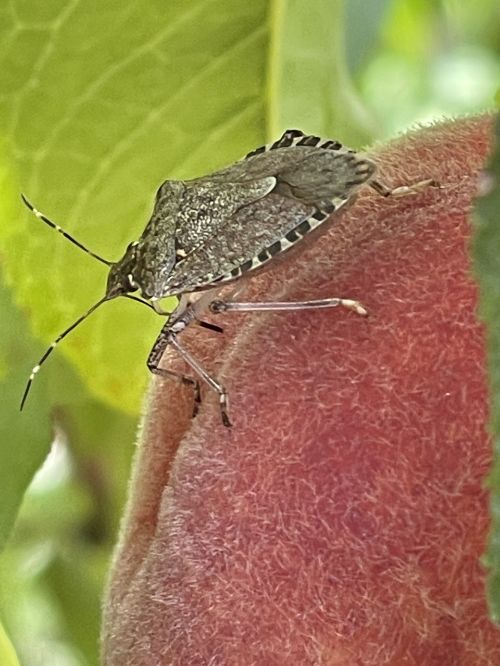 Weather
Last week was cool. The week started with high temperatures in the low 80s. Temperatures dropped from there with highs in the mid-60s over the weekend. Widespread rain fell in the region on Friday through the weekend, but little accumulation was recorded. Most areas saw less than a half inch of rain.
This week will not be as cool. Every day this coming week should see high temperatures near 80 degrees. The only, slight, chance of rain, again, comes over the weekend.
Southwest Michigan GDD summary from March 1 through August 15, 2022

Station

GDD 42 F

GDD 45 F

GDD 50 F

Benton Harbor (SWMREC)

3111

2722

2114

Lawton (Lawton)

3077

2690

2085

Fennville (TNRC)


2888

2507

1913

Average for the SW region

3047

2660

2059

Average last week

2878.4

2512.7

1946.4
Tree fruit
Recent rains have stimulated new terminal branch growth on trees and helped with sizing fruit. Japanese beetle populations are falling. Early instars of the brown marmorated stink bugs are now being caught in low numbers. Spotted wing drosophila numbers continue to climb.
Peach and nectarine harvest of PF17, Canadian Harmony, Loring, and Sweetstar
are underway. Fruit splitting due to recent rains is being reported across the region. Brown rot and peach scab are common in orchards with inadequate spray programs. Phomopsis blight is causing branch dieback and gumming. This disease can be identified by one year old grey colored shoots with black pimples.
In cherries, management of cherry leaf spot should continue until at least mid-August so that trees overwinter in good shape.
In plums, Castleton and Alderman are being harvested in central Berrien County. . The current disease problem is brown rot.
Apple maturity tests show Zestar is close to harvest maturity, with Ruby Mac not far behind. Timing sprays for the diseases sooty blotch and fly speck is based on the number of hours of wetting since the last spray, which can be obtained from the Enviroweather sooty blotch and flyspeck model. However, spacing out fungicide applications in the mid summer due to lower risk of these diseases can increase the risk for establishment of black rot infections on fruit. Apple maggot flies have been caught for over a month in the Trevor Nichols trapline. Monitoring for this pest should be done with red spheres at this time. Codling moth and oriental fruit moth are the primary insect concerns for most orchards and shelf life are summarized in an article by MSUE apple specialist Anna Wallis.
Small fruit
Many grape varieties are now entering veraison including the juice grapes Niagara and Concord as well as the wine grapes Merlot, Tempranillo, Malbec and several in the pinot group. Marquette, the most advanced variety at the Southwest Michigan Research and Extension Center, is finishing veraison and is measuring 10-12 brix.
As grapes finish veraison, the disease focus shifts from foliar disease management to managing cluster rots. The heavy dews we are experiencing means it is important to maintain protection against downy mildew. Powdery mildew has been troublesome this year at a few sites, likely due to the hot and humid but dry June speeding up development early this year.
Grape berry moth third generation is underway. Don't forget to maintain coverage in a couple weeks. Failures in continued coverage for the third generation caused problems last year. Choose your products wisely. Many pyrethroids are not very effective in high temperature times of year.
Blueberry mid-season varieties are wrapping up in most areas. Disease focus should continue to be on early fruit rot management. SWD populations continue to increase, both in traps and in fruit. Make sure and sign up for the blueberry field day on August 24.
Bramble harvest continues. Fall bearing and everbearing raspberry and blackberries are beginning to color. Maintain fungicide programs to protect from fruit rots and monitor for spotted wing drosophila so you can stay ahead of the expected population increase coming soon.
Cranberries are beginning to turn color.
Hops harvest has begun with early varieties like Centennial.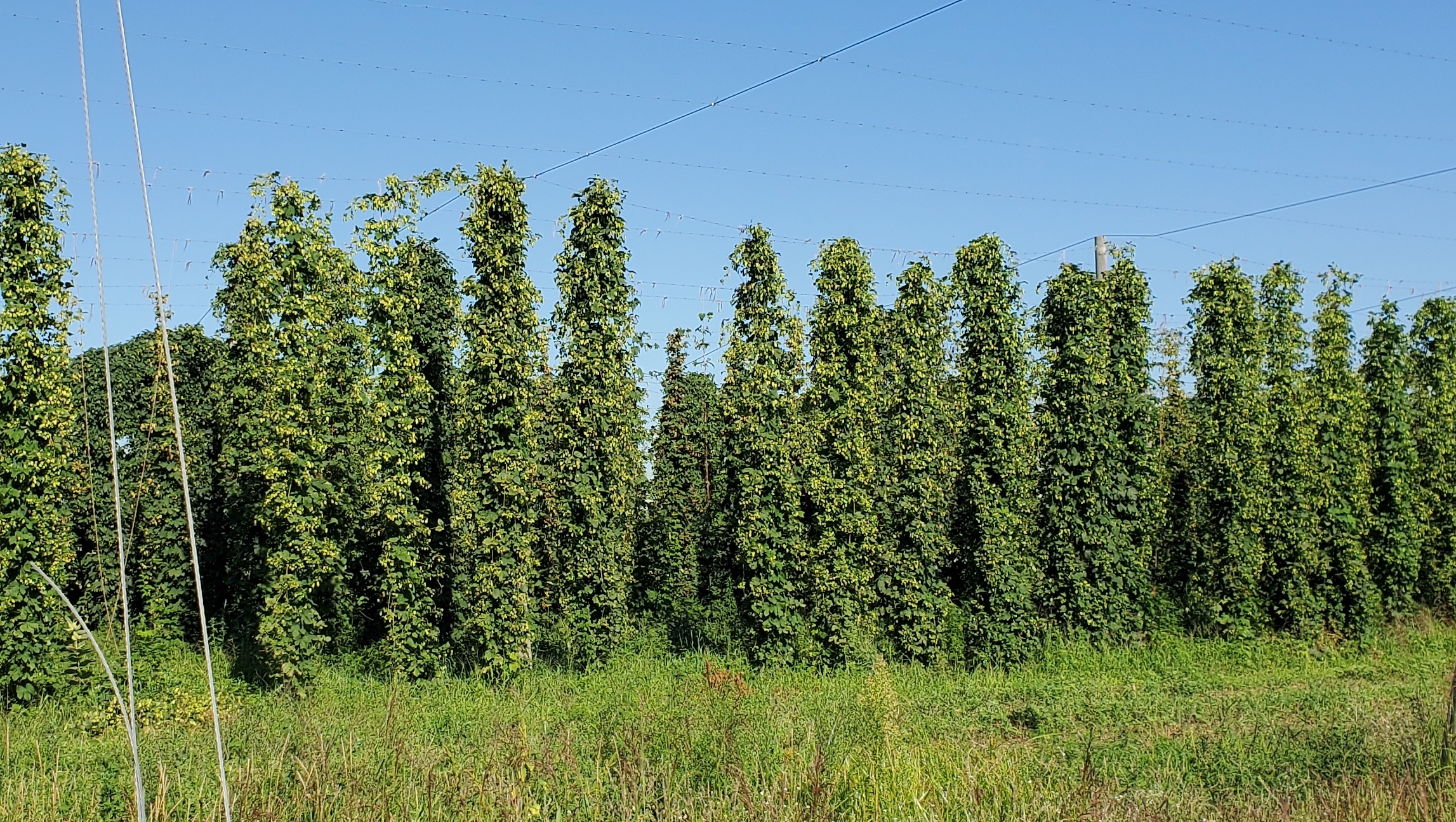 Upcoming meetings
The Blueberry Field Day is Aug. 24 at Trevor Nicholls Research Station. Register here.
Related articles
---
This work is supported by the Crop Protection and Pest Management Program [grant no 2021-70006-35450] from the USDA National Institute of Food and Agriculture.