Southwest Michigan fruit update – May 9, 2017
Monday morning's freeze caused some damage to fruit, some areas hit harder than others. Temperatures were not cold enough to cause widespread severe damage.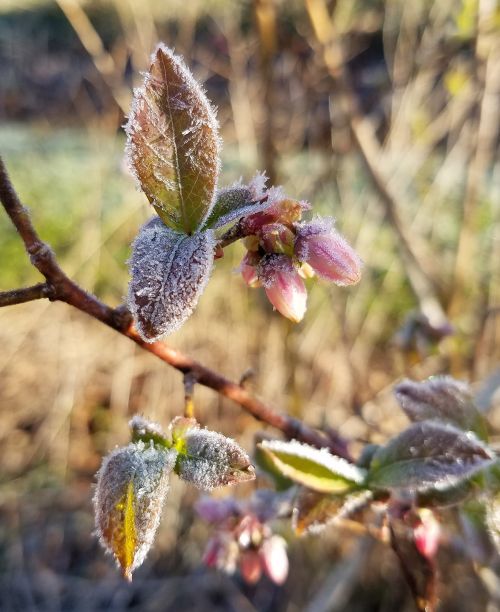 Weather
Last week was very cool. The week started wet, with rain on Monday and Tuesday, May 1-2. Wednesday was clear and windy. Thursday was wet and rainy. Conditions were clear and windy through the weekend. High temperatures last week were in the 50s and lows were in the 30s and 40s. Scattered frosts occurred Wednesday, May 3, and Sunday, May 7, but the most significant freeze occurred Monday morning, May 8.
Lows on Monday morning ranged from 25 to 35 degrees Fahrenheit. Temperatures as low as 22 F were reported in some cold areas. Berrien County and areas close to Lake Michigan were generally warmer with highs at or above freezing. Away from Lake Michigan, low temperatures were below 30.
This was a classic radiation freeze with cool, dry air in place and calm, clear conditions at night. A light variable breeze meant there was a weak inversion with little differences between higher and lower sites away from the lake. In Berrien County, the elevation differences seemed to be more important.
These temperatures were cold enough to cause damage, but not cold enough to cause widespread severe damage. Some areas were hit hard by the freeze. There are many differences between sites and crops. It will be several weeks before the true extent of the damage from this freeze event is known. This freeze was probably the last freeze in southwest Michigan. There are no more freezes in this week's forecast and the long-term forecast is for warmer and wetter conditions towards the end of May.
Dry, windy conditions over the weekend dried out top soil. Soil temperatures are in the 50s. About 4 inches of rain fell in April. The wet conditions make disease control hard with wet soils and frequent long wetting periods.
The weather this week should be warmer with highs around 60 and lows in the 40s. The forecast is sunny conditions for the week into the weekend. There is a chance of showers late mid-week. The cool conditions last week almost stopped plant and insect development, and we are about a week ahead of normal development.
Southwest Michigan GDD summary Jan. 1 – May 7, 2017

Station

GDD 42 F

GDD 45 F

GDD 50 F

Benton Harbor (SWMRC)

670

514

319

Lawton (Lawton)

511

381

222

Fennville (TNRC)

457

336

194

Average for the SW region

546

410

244

Ave from March 1

450

343

212

Accumulation last week

36

22

8
Tree fruit
The generally cool conditions have slowed insect development. Growers can use Enviroweather's Regional Multi-Crop Disease Summary to check the duration of the current wetting event across the region. The last significant wetting period began April 29 and ended May 2. Apple scab and cherry leaf spot infections occurred during this long wetting period. Many growers were able to apply controls Friday, April 28, in front of this event. Low temperatures Monday morning, May 8, caused some damage to fruit crops in low areas and areas away from Lake Michigan.
Apricots are out of the shuck. The crop is generally light.
Peaches and nectarines are still in the shuck, with some emerging. Peaches in good peach sites do not appear to have suffered much from the freeze. Cool weather has inhibited insect development.
Oriental fruit moth biofix based on trap catches at Berrien, Van Buren and Allegan counties range from April 21-24. Oriental fruit moth catches this last week dropped due to cold weather. Using Enviroweather's oriental fruit moth model, insecticides targeting larvae are timed, after biofix, about 170 DD45, approximately at the end of this week. Treatment for tarnished plant bug and rusty spot should start when fruit start to emerge from the shuck.
Long episodes of wetting and temperatures above 50 F favor bacterial spot. Application of low levels of copper helps to suppress bacterial population buildup. Peach leaf curl symptoms are appearing. It is too late to treat for this disease.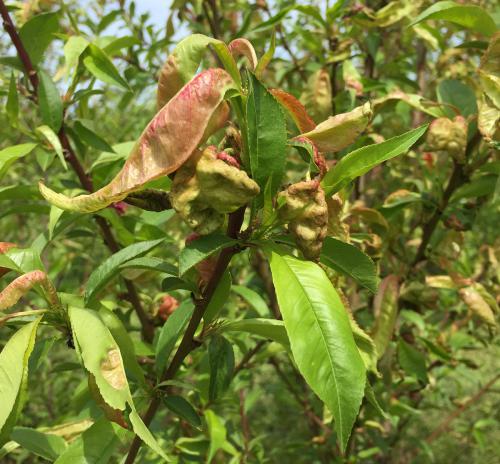 Sweet cherries are general out of the shuck. Montmorency tart cherries are in the shuck. Since sweet cherries were more exposed, they suffered more from Monday's low temperatures. Tart cherry leaves are susceptible to cherry leaf spot infection. Tart cherries were open during warm weather and good pollination conditions and the crop potential for most sites looks good. Young fruit is visible in the shuck. This fruit appears undamaged, but the effects of recent freeze may influence fruit drop latter.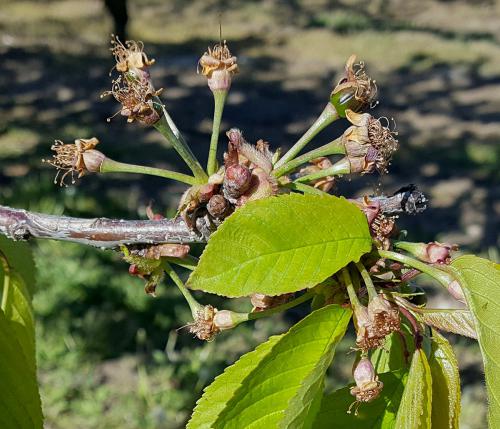 Japanese plum varieties such as Shiro and Vanier are out of the shuck. European plums are beginning to come out of the shuck. Crop loads seems light for European plum in several orchards checked so far.
We are in black knot infection season when overwintering knots release spores and infect succulent green twigs of the current season's growth. Use fungicides to protect against black knot infection, which occurs during wet periods with temperatures above 55 F, especially from white bud to shuck split.
Apple varieties range from petal fall (Red Delicious, Golden Delicious and Gala), to 4-5 millimeter diameter fruit (Zestar, McIntosh). Apples in colder sites have suffered damage from Monday's low temperatures. Temperatures have generally been too cool for effective thinning spray action. With the forecast of highs only around 60 F, thinners will not be effective this week.
Growers should assess their crop to determine fruit set and freeze damage. Prepare to thin at the first warm spell with temperatures rising above 70 F. Thinners applied at the beginning of a warm spell are most effective. Expect to see warm temperatures above 80 F with our next warm spell. Southwest Michigan usually has one good thinning window, so this thinning window may be the only good one in 2017. The Cornell University apple carbohydrate model for timing thinning sprays is available in the apple section of Enviroweather.
Scab ascospores trap catches are still significant and expected to continue through May and into early June. Apple scab symptoms have been reported from backyard trees, probably from the April 10-12 infection period. Powdery mildew management should continue on susceptible varieties until rapid leaf growth ceases. Cool temperatures have been unfavorable for fire blight infection since April 28. Most apples are in petal fall or beyond, and continued cool conditions are forecast, so they do not need blossom blight management. Newly planted trees with delayed bloom may require fire blight control when warm weather returns.
Pear fruit range from 4 to 7 millimeters in diameter. Fungicide applications for pear scab are ongoing. Growers should check their trees for fire blight from the April 15 and 16 infection periods. We are past bloom, so streptomycin should not be used for fire blight unless there is hail or strong winds. Treatments for pear psylla are applied post-bloom and target rapid shoot growth and succulent leaves. Fruit at this stage are particularly sensitive to chemicals and weather conditions that can cause skin russet.
Small fruit
Grape shoot growth was 3 to 4 inches long and flower clusters were exposed in Concord, Niagara and early varieties such as Marquette. Many of these exposed shoots were frozen in Monday's freeze. Damage is spotty and widespread. In many cases, frozen and healthy shoots are side-by-side on the cane. Assessing the damage will take some time. Where damage is severe, secondary shoots will start to grow, but this will not be apparent for several weeks.
Last week, many growers applied fungicide sprays to control Phomopsis. Hybrids and vinifera grapes are at late bud swell to bud burst and probably not as severely damaged by the freeze. Wine grapes are often grown in better sites with good air drainage. Juice grapes are past the stage where grape flea beetles and climbing cutworm are a concern, but these pests may still be a concern in varieties with late growth.
Blueberries moved very little over the past week and leaves and flower buds turned red in the cool weather. Since bloom begun in many fields, growers used their overhead sprinkler systems Monday to prevent freeze injury. Few growers can pump enough water to protect all their fields and many growers do not have sprinklers, so there were many unprotected fields. Damage in unprotected fields is variable and depends on the site, stage of development and the actual low temperature. Many growers will be using gibberellic acid to increase fruit set and hopefully save freeze-damaged berries.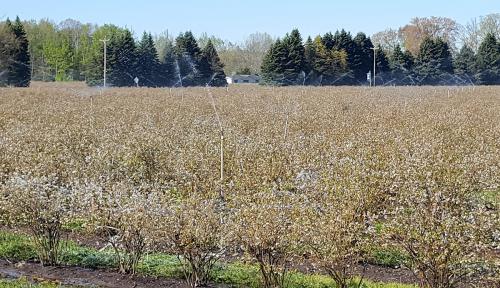 Mummy shoot strikes are appearing. Growers should apply fungicides to protect against mummy berry. Both shoot strikes and flower infections are possible now. Wet, cold conditions can allow pseudomonas infections. This bacterial shoot blight is rare in Michigan.
Cherry fruitworm adults were caught during the warm weather last week. If the cold, wet weather continues as long as expected, growers and consultants should reset their biofix when they catch moths again. Growers can use the cherry fruitworm and cranberry fruitworm models on Enviroweather to target their controls.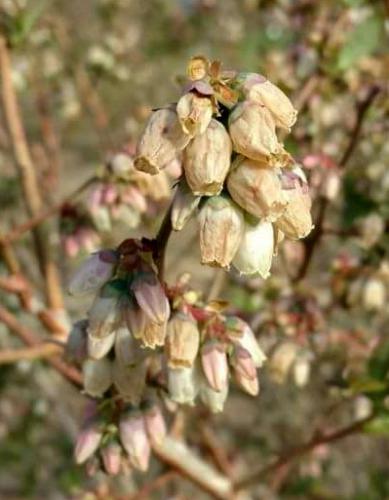 Strawberry flower trusses are emerging the crown. Bloom has begun in some fields. Most strawberry growers have been using sprinklers to protect their crop. Once strawberry flower buds above the ground, they can be hurt by temperatures in the 20s. Growers should have their sprinklers set up for freeze protection since the flower buds are vulnerable to freeze injury.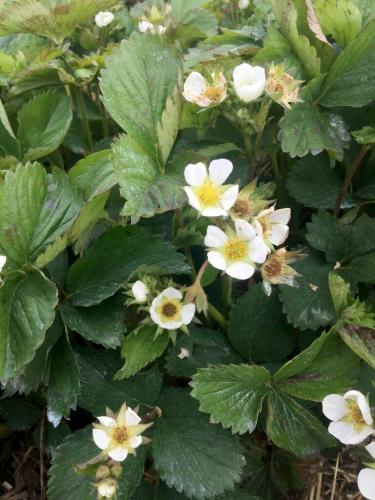 Bramble leaves have unfolded on the floricanes. Primocanes are about 6 inches high. Michigan State University Extension advises scouting for orange rust; spray to reduce its spread should be applied now.
Upcoming Meetings
Our next Monday fruit IPM meeting is Monday, May 15, at Fruit Acres Farms, 3452 Friday Rd, Coloma, MI at 5 p.m. Two Michigan RUP applicator recertification credits are available at these meetings.
See also