Spartan siblings share passion for biosystems engineering
Alicia and Ryan Ziegler use their biosystems engineering experiences at MSU to solve real-world problems in food, energy and the environment.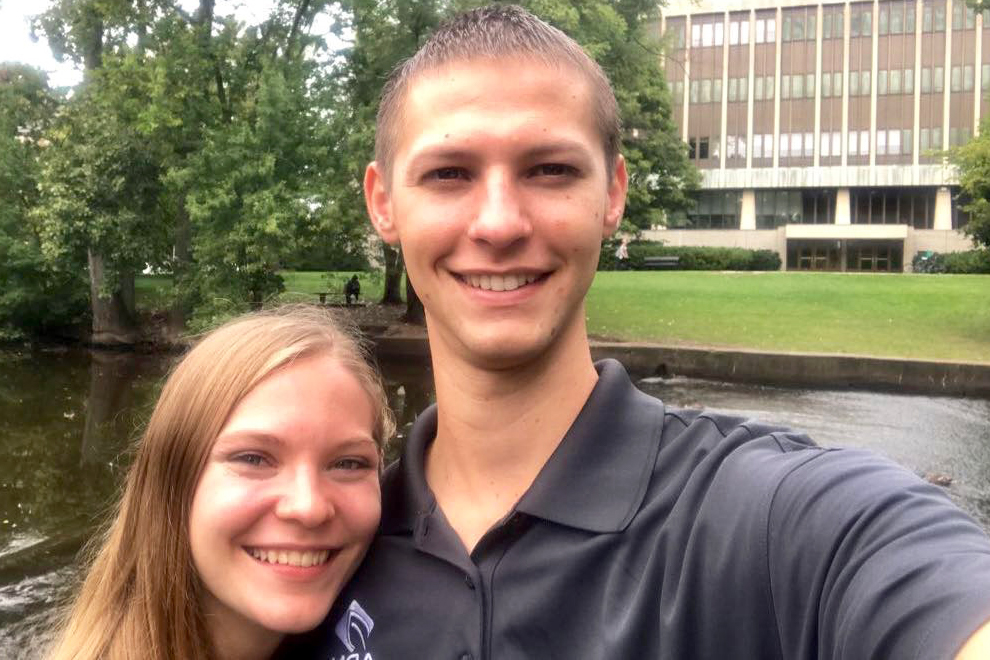 Alicia and Ryan Ziegler grew up solving problems on their family farm near Battle Creek, Michigan.
Now, they solve problems as Spartan biosystems engineers.
Alicia graduated from Michigan State University (MSU)'s biosystems engineering program in May 2021. Her brother, Ryan, graduated with a biosystems engineering degree from MSU in 2017, and now works as a production manager at Archer-Daniels-Midland (ADM), a food and commodities processing company.
"I've always grown up around agriculture and animals, so I've always had a real passion for it, but I also really love math, science, and solving problems," Alicia said. "When I was looking at MSU and I saw their biosystems engineering program, I was really drawn to it."
It also helped that Ryan, four years her senior, was already studying biosystems engineering at MSU.
"My brother and I are very similar people in terms of what we enjoy, what we love and what we're passionate about," Alicia said. "When I was deciding where to go to school, I was looking at the majors at MSU and asked, 'Ryan, what do you do?' He's the one who took me under his wing."
Translating bookwork to real-world work
Alicia chose to supplement her biosystems engineering major with a food engineering concentration based on her interests. This is one of four concentrations MSU's biosystems engineering programs offers, along with bioenergy, ecosystems engineering and biomedical engineering. Concentrations aren't required, but they can enhance a student's academic experience and help them develop skills in a specific area of interest.
"Biosystems engineering is broad, which is really great, because it makes us very marketable, but the food concentration gives me a little bit more knowledge in the area that I'm interested in," she said.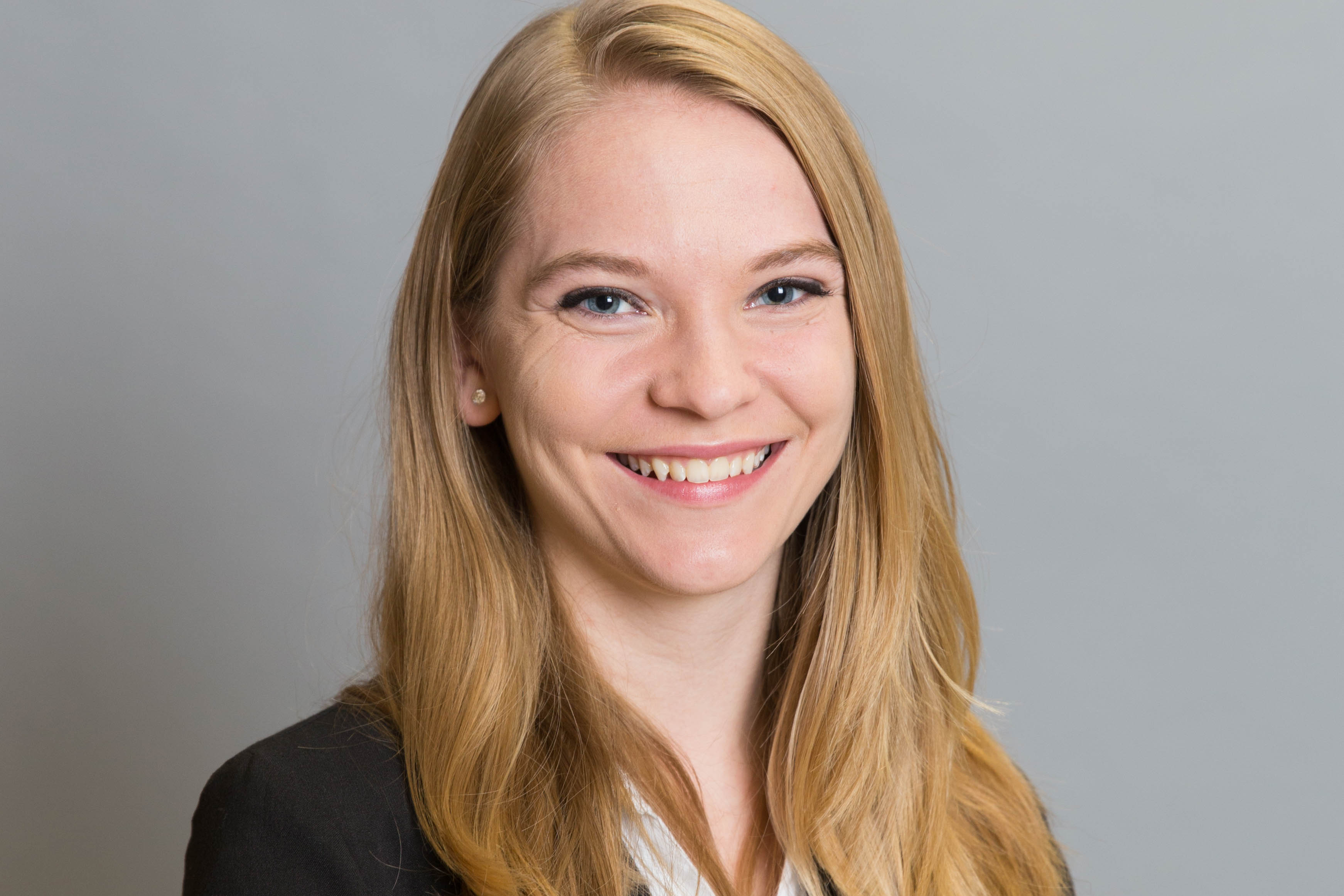 Alicia wants to become a food processing engineer. Her experience growing up on a farm piqued her interest in how food moves from producers to distributors to consumers.
"Agriculture is complex. There is a lot that goes into getting food from a farm to a dinner plate," Alicia said. "I find the journey food takes to get to consumers to be fascinating."
As the 2021 recipient of the Department of Biosystems and Agricultural Engineering's prestigious Farrall Scholarship, she's on her way to big things.
Alicia has held multiple internships at Cargill, a global food and commodities processing company. These internships, which focused on protein processing, included a virtual internship in summer 2020 during the novel coronavirus pandemic. Her first two internships involved on-location work in operations and project management, while the virtual internship focused more on data analysis.
"Internships are a great way to get started and get experience," Alicia said. "You're working with teams. They don't just let you out on your own. You have people that you get to learn with. You get to meet the team, you get to interact with the equipment, and it's kind of a nice gateway, where you can get used to what it's like to be an engineer."
Ryan, who currently works at ADM's mint oil distilling plant in Kalamazoo, Michigan, held internships at the company before working there full-time. He was initially hired at a soy protein plant in Central Illinois and moved back to Michigan in the fall of 2020.
"The biggest thing is I learned from my internships is what an engineer actually does in an industrial environment," he said. "How does bookwork translate into real life? How do you go from a textbook of equations to making equipment work and creating value in a product from step one to the last step?"
Designing innovative solutions to problems
Senior design projects were also influential in providing directly applicable experiences that further shaped both Ryan and Alicia's interest in biosystems engineering.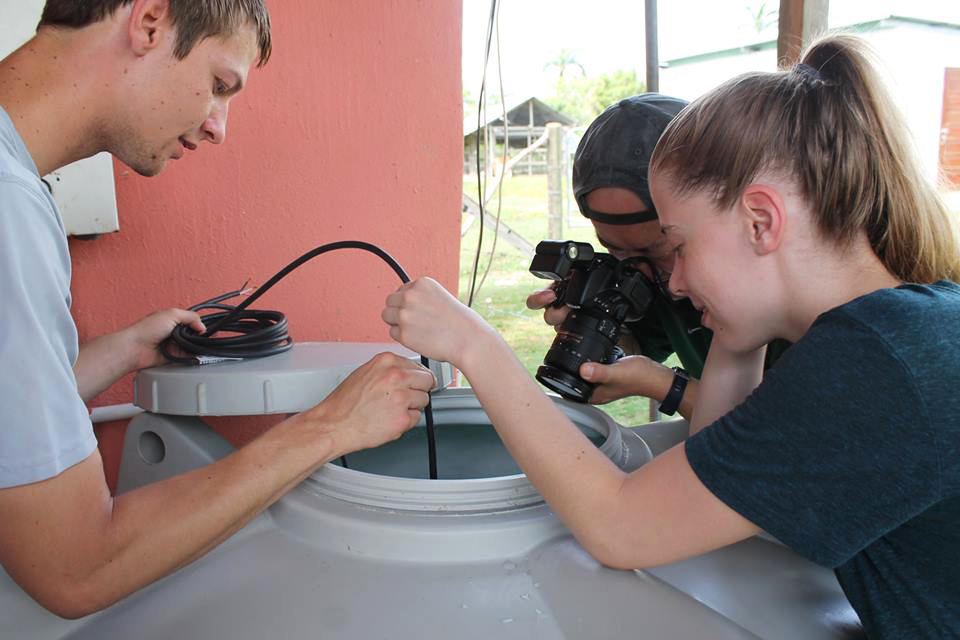 Ryan's senior design project, conducted in the 2016-17 school year, involved improving water quality for Hopewell Children's Home in Belize. Hopewell provides housing for orphans and foster children, and also has an on-site farm. Biosystems engineering Professor Wei Liao arranged for Ryan's team to travel to Belize as part of their research.
"Going to Belize for my senior design project was a highlight of my time at MSU," Ryan said. "I was able to do hands-on work, which I really enjoyed. I learned a lot about setting up meetings, communicating information and keeping that information organized. It certainly helped me with later, bigger projects."
Those later, bigger projects included leadership roles at ADM: running a department, assisting with the commissioning of a new pea protein plant startup, and heading a $2 million project to replace and improve a system of glass-lined reactors used in a plant.
Alicia's senior design project in the 2019-2020 academic year assessed inclusions in ice cream, such as cookie dough balls and chocolate chunks, for Tillamook Creamery. Because they help to make the product unique, food processors want to balance the number of inclusions to the amount of ice cream in a container in order to create a balanced flavor that also is cost-effective and efficient when it comes to production.
As part of the project, which did involve taste-testing, Alicia's team visited the Oregon-based creamery to see first-hand how their ice cream was produced.
"Our testing found that the inclusions had a tendency to settle towards the bottom half of the container prior to freezing"," she said. "What would happen is, as a consumer, you're digging into the ice cream container and you're like 'I can't find any cookie balls!' because the majority are located in the bottom half of the container. We had to figure out a way to create a more even distribution so that customers would be happy and continue buying the product."
Working with a real-world problem provided Alicia with valuable skills for her future career as a food processing engineer.
"Coming up with effective solutions to unexpected problems was the biggest part," she said. "But also, learning how to communicate well with individuals remotely, and really understanding what the problem you're trying to solve is.
"You kind of have to dig deeper. Once you get your true question, that's really when your work can get started, and that's the one that you really tackle. If you can figure that one out and solve that, then all those other questions you had leading up to that really fall into place."
Creating connections
Alicia has grew her industry connections and knowledge as a member of the Michigan Chapter Chapter of the American Society of Agricultural and Biological Engineers (ASABE) the MSU Biosystems Engineering Club (BE Club). She served as ASABE's secretary from 2017-2020 and was BE Club's ASABE representative from 2018-2019. In her role as ASABE representative, Alicia helped arrange for ASABE speakers to present at BE Club meetings.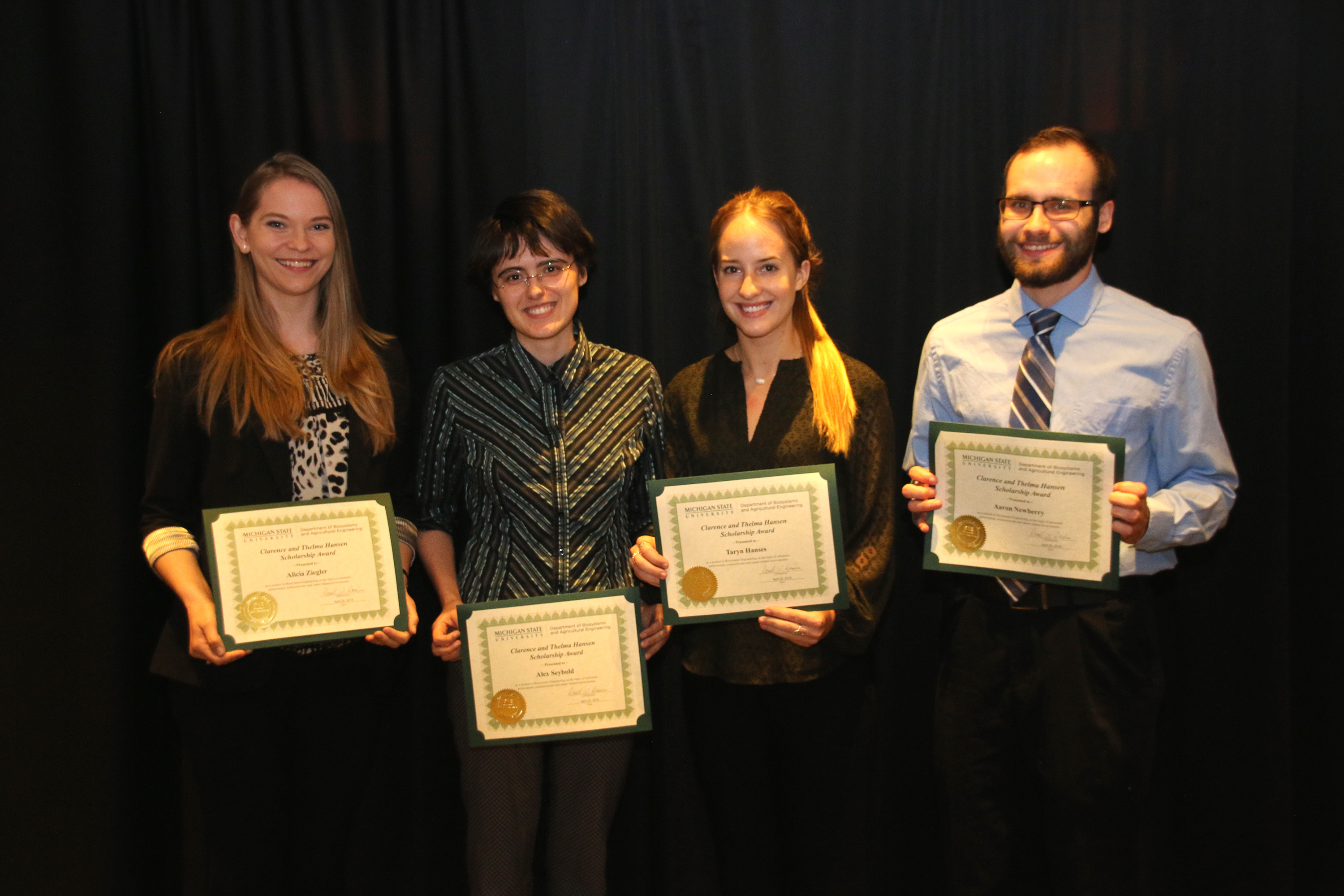 "ASABE is a great way to meet fellow biosystems engineers in more of a casual setting where you can just have conversations and get advice about what's coming next, like what do you do once you graduate college?" she said. "It's important get to know people out in the field and get to learn from them, and kind of get an idea of what it's like to be a full-time engineer, as well as the different opportunities that are out there."
BE Club is a more social club for MSU biosystems engineering students to connect with one another and explore their shared interests. Activities members participate in include cheesemaking, ice cream making and industry tours, which Alicia calls a highlight of her college career.
Alicia credits her brother for introducing her to BE Club and the opportunities it offers – which helped to further her interest in biosystems engineering.
"I went to my first BE Club meeting with Ryan and I immediately knew it was the perfect club for me," she said. "He really enjoyed it, too and he had all good things to say about it. He actually now, post-graduation, does what I plan to do. It's kind of neat, like it's in the family."
Helping others
Alicia said she was close with Ryan before the two attended Michigan State, but being Spartans has only brought them closer.
"I can talk to him about school and we understand each other's language because we both get it, she said. "It's a very unique experience and I'm just really grateful I had it."
She's also grateful to study a field she's passionate about.
"Problems related to food, energy, environment and health are real, and biosystems engineers can be part of the solution. That's why I get so excited about it, especially for me, on the food side," Alicia said "To me, food is love. We have a big family and dinners are how you show love. Everyone makes each other food. So, by helping to feed people, it's how I care for people."
Alicia said compassion and caring is part of being a biosystems engineer.
"The problems that biosystems engineers work on — they matter. There's definitely a humanitarian, altruistic side to biosystems engineering," she said. "It's not just at the end of the day, you're solving a math problem. You actually are making a difference."