Hot crops: Dahlia and lavender production sessions at the 2022 Great Lakes Expo
Specialty cut flower program features pro tips and insight from U.S. and Canadian experts.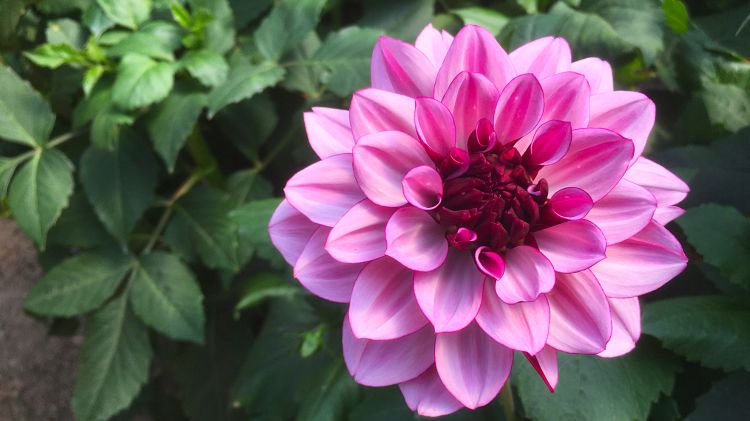 The floriculture and farm market teams at Michigan State University Extension are pleased to present an educational program for specialty cut flower growers at the 2022 Michigan Greenhouse Growers/Great Lakes Expo held at the DeVos Place Conference Center Dec. 6-8, 2022, in Grand Rapids, Michigan.
The selected schedule of education sessions includes dahlia production tips, advice for growing lavender in the Great Lakes region, and a workshop on value-added production featuring a case study in lavender distillation. This program features a combination of cut flower growers, university researchers and industry specialists, and has been designed to help new and experienced growers alike.
Program highlights
Dahlia Production: From Tubers to Cut Flowers
Michael Genovese – Summer Dreams Farm
Wednesday, Dec. 7, 2022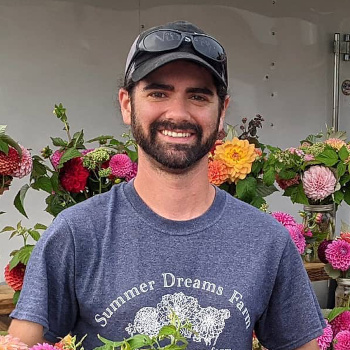 Few flowers can match the allure of a dahlia. Renowned for their wide range of colors and exquisite floral architecture, it's no wonder they're eagerly sought after by florists and consumers alike. In this session, local dahlia specialist Michael Genovese from Summer Dreams Farm will review his dahlia production practices, discuss farm technology and share some tips for those looking to up their dahlia game.
Speaker bio: Michael Genovese started Summer Dreams Farm in Oxford, Michigan, in 2015 growing around 5,500 dahlias. Today, he is one of the largest growers of dahlias in the country raising around 200 varieties and between 70,000 – 80,000 dahlias annually for tubers and cut flowers. Genovese is passionate about sharing the story of 21st century agriculture with the public, advocates for cut flowers growers across the country as a director of Certified American Grown, and works with policy makers on annual legislative trips to Washington, D.C.
An Overview of the Utah Cut Flower Industry
Dan Drost – Utah State University
Wednesday, Dec. 7, 2022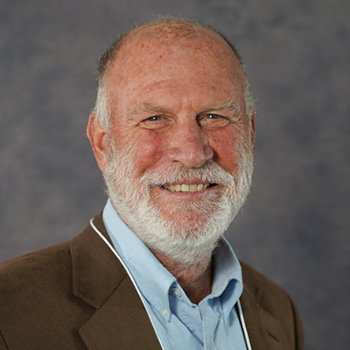 The Utah cut flower industry is a cottage industry comprised largely of growers with small production areas (under 1 acre), a wide range of floral offerings and very local markets. Most of these growers have limited resources (land, inputs, information, etc.) and experience, but are very eager to learn about agricultural production. Our research and outreach efforts are focused on providing sound research information with a participatory grower focus to ensure rapid learning for the industry.
Speaker bio: Dan Drost is a professor of horticulture and Extension vegetable specialist in the Department of Plants, Soils and Climate at Utah State University. Drost grew up on a diverse crop-livestock farm in western Michigan where he learned the meaning of hard work and how to troubleshoot problems. He earned a bachelor's degree in agricultural education and a master's in horticulture from Michigan State University and earned his PhD in vegetable physiology at Cornell University. Drost has worked at Utah State University since 1992 where he works on plant growth and crop production issues to help Utah's commercial vegetable farms remain competitive and sustainable.
The Cutting Edge of Lavender Production: Growing Lavender for Fresh and Dried Cut Flowers
Sean Westerveld – Ontario Ministry of Agriculture
Wednesday, Dec. 7, 2022
Lavender production represents an economic opportunity for growers in the Great Lakes region, but there are numerous challenges to overcome. Growing lavender for fresh and dried cut flowers requires an understanding of the agronomic requirements of the crop and an understanding of the optimal cultivars to choose. This talk will provide an overview of growing lavender for cut flowers including cultivar selection, establishment, maintenance, winter survival, harvest and postharvest considerations.
Subtracting Barriers and Adding Value to Nutraceuticals and Other Alternative Market Crops
Sean Westerveld and Evan Elford – Ontario Ministry of Agriculture
Thursday, Dec. 8, 2022, 9 a.m. – 11 a.m.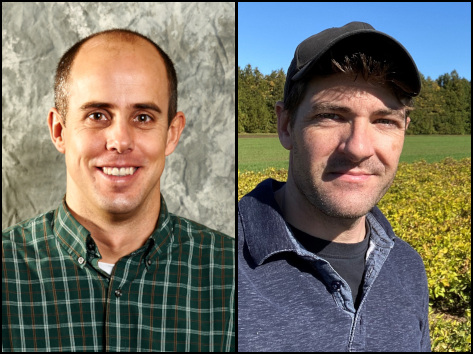 Thinking about incorporating alternative crops into your existing system or adding value to what the farm already produces? Crop diversification and value-added production (e.g., lavender oil) can help farms broaden their exposure to niche markets, mitigate economic risk and boost their bottom line. In this workshop, Sean Westerveld and Evan Elford from the Ontario Ministry of Agriculture will walk us through the thought process of growing, processing and selling alternative crops and their value-added products using lavender production and distillation as a case study.
Speaker bio: Sean Westerveld has served as ginseng and herbs specialist with the Ontario Ministry of Agriculture, Food and Rural Affairs (OMAFRA) since 2008. He received a bachelor's of science (Agr.), master's of science and PhD degrees in horticulture from the University of Guelph in Ontario, Canada. His primary role in OMAFRA is to support the Ontario ginseng, lavender and herb industries through technology transfer and to provide input into provincial and federal policies that may affect the industry. He has led numerous research projects into lavender production and essential oil distillation. Westerveld is also an adjunct professor in the Department of Plant Agriculture at the University of Guelph.
Speaker bio: Evan Elford is the new crop development specialist with OMAFRA based in Simcoe, Ontario. He works on developing information related to specialty crop production for a range of crops including non-traditional fruits, vegetables, grains and other crops such as hops and specialty mushrooms. Elford grew up on a hog farm in Cannington, Ontario. Prior to joining OMAFRA, he completed a bachelor's of science and master's of science at the University of Guelph in plant agriculture, worked for industry associations, a horticultural farm operation, and a field technician with the University of Guelph.
Online registration for the Expo is now open! Attendees and exhibitors can find the full session schedule and trade show information at the Great Lakes Expo website.