Highlighting specialty cut flower sessions at the 2021 Great Lakes Expo
Cut flower program features pro tips, sage advice and insight from the academy.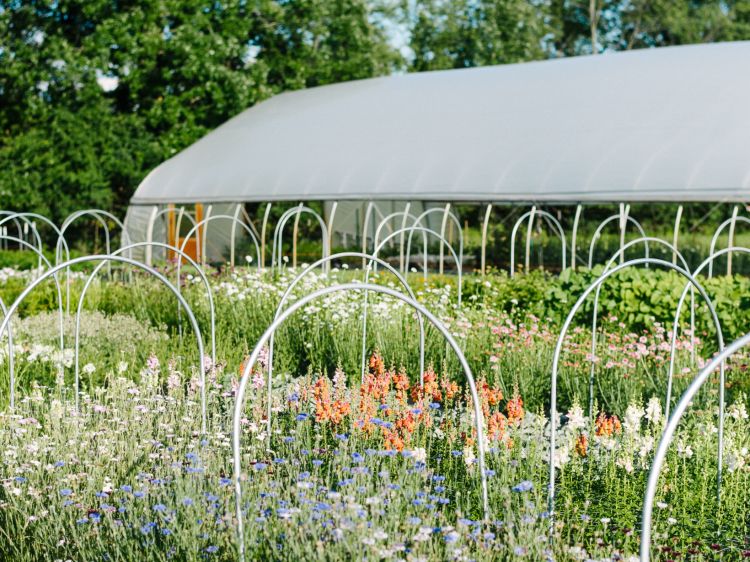 The floriculture and farm market teams at Michigan State University Extension are pleased to present an educational program for specialty cut flower growers at the 2021 Michigan Greenhouse Growers/Great Lakes Expo held at the Devos Place Conference Center Dec. 7-9 in Grand Rapids, Michigan.
The selected schedule of education sessions includes a workshop on dried flower arrangements followed by sessions on soil health, dried flower production, floriculture diseases and an update on MSU floriculture lighting research. This program features a combination of cut flower growers, university researchers and industry specialists, and has been designed to help new and experienced growers alike.
Program highlights
Dried Flower Arrangements
Jennifer Duensing - Thursday, Dec. 9, 9-11 a.m.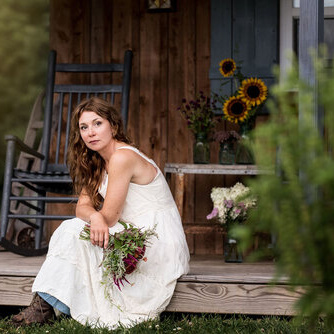 Dried flower arranging is one of the time-honored floral arts. In addition to providing long-lasting beauty and value for the customer, dried flower arrangements can become an additional revenue stream for enterprising growers and florists. Join us for this hands-on workshop with Jennifer Duensing from Illinois Country Harvest as we learn how to create simple dried flower arrangements that customers are sure to appreciate.
Dried Flowers: Selection, Post-harvest Handling, and Drying Techniques
Jennifer Duensing - Thursday, Dec. 9, 1-1:40 p.m.
Have you ever thought about expanding your floral offerings to include dried flower products? If so, then you're not alone. With proper preparation and mindful care, dried flowers can retain their beauty for many seasons. Building upon her morning workshop, Jennifer Duensing from Illinois Country Harvest walks us through their dried flower production process. This session will cover many of the fundamental concepts of dried flower preparation including plant selection, drying technique, and post-harvest handling considerations.
Speaker bio: Jennifer Duensing is a fourth-generation farmer in southwest Illinois. She operates her small, diversified farm with her husband Jason where they grow flowers, fruits and vegetables, heirloom grains, and raise heritage pigs using sustainable practices.
Starting Right from the Roots Up: Soil Health Basics and Tips
Christina Currell and Paul Gross – Thursday, Dec. 9, 1:40-2:30 p.m.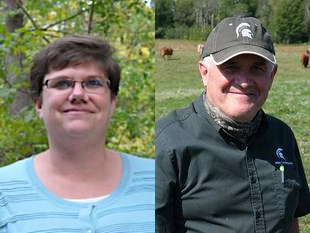 Soil health is essential to the production of healthy crops. Due to the nature of agricultural systems, however, maintaining soil health can be tricky for even the most experienced farmers. In this session, Christina Curell and Paul Gross from Michigan State University Extension discuss soil fundamentals, fertility and cover crops, and wrap it up with some management tips to help keep your soil healthy and productive from season to season.
Speaker bio: Christina Curell is a statewide cover crops and soil health educator with MSU Extension and serves all agricultural commodities. Her mission is to help all farmers throughout Michigan increase their farm's environmental and production sustainability with a focus on soil health and inclusion of cover crops into their cropping system.
Speaker bio: Paul Gross is a field crops educator with MSU Extension. He has expertise in a wide range of topics related to field crop production including soil management, cover crops, fertility and weed management. Gross is based in Isabella County and works with farmers across nine counties in the northeastern lower peninsula.
What's Happening to My Plants?
Jan Byrne - Thursday, Dec. 9, 2:40-3:20 p.m.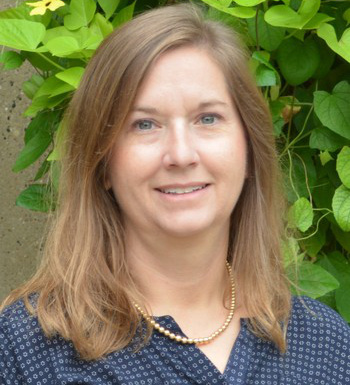 Viruses, bacteria and fungi, oh my! Many growers will attest that the weather in 2021 created perfect conditions for plant diseases to get a foothold in their fields. Diagnosing diseases can be tricky business, especially when the symptoms look similar to nutrient deficiencies and other physiological maladies. In this session, floriculture disease expert Jan Byrne discusses a variety of floriculture diseases, common symptoms, and the conditions that favor an outbreak.
Speaker bio: Jan Byrne is a pathologist in the MSU Plant & Pest Diagnostics lab where she also teaches plant pathology and diagnostic skills courses. She regularly works with diagnosticians at other universities to keep abreast of new and emerging disease issues as well as enhanced diagnostic methods. Over 20 years of experience has given her exposure to some of the many challenges faced by Michigan's growers.
Managing Light to Improve Specialty Cut Flower Yield and Profits
Caleb Spall – Thursday, Dec. 9, 3:20-4 p.m.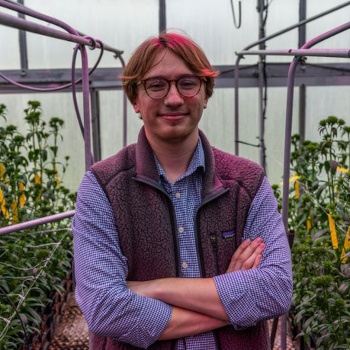 Light is an environmental factor that can have a significant influence on the quality of specialty cut flowers. Caleb Spall will provide growers with information on how they can manipulate light quantity and duration during both the seedling and flowering stages to improve stem length and harvestable yield and reduce production time of long- and short-day requiring specialty cut flowers.
Speaker bio: Caleb Spall is a master's graduate student in the MSU Department of Horticulture. After completing his bachelor's degree in horticulture in 2020, he began conducting specialty cut flower research at MSU with Roberto Lopez. He was awarded the ASCFG Dave Dowling Scholarship in 2021.
Online registration for the Expo is now open! Attendees and exhibitors can find the full session schedule and trade show information at the Great Lakes Expo website.