State 4-H Judging Teams Compete
Article from the Milk Messenger on Dairy Judging from 1972.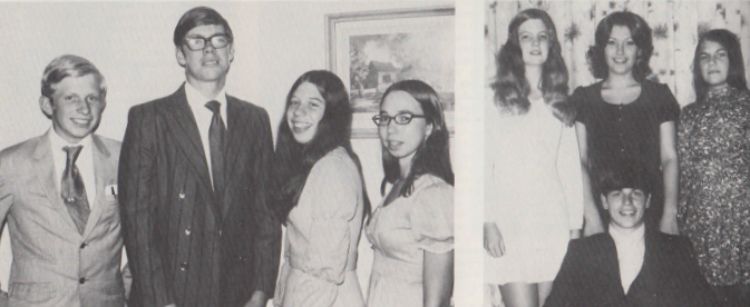 Several Michigan 4-H dairy cattle judging teams have competed in regional and national competition this fall.
Abover left, members of the team competing in the Pennsylvania All-American contest were, from left, Floyd Koerner III of Lainsburg, Darrell Endres of Freeport, Debbie Jarrard of Nashville and Susan Striz of Whitmore Lake.
Abover right, members of the team at the national 4-H dairy cattle judging contest at Columbus, Ohio, were, from left, Debbie Duncan of Durand, Mary Ann Krhovsky of Corunna, Phyllis Van Rhee of Zeeland and Neal Sanford of Parma (seated).
A thirsd team composed of Debbie Dean of Rockford, Darlene Gier of Osseo, Julie Drake of Coopersville and David Laxton of Durand competed in the international 4-H dairy cattle judging contest at the World Dairy Expo in Madison, Wis.
Michigan was the only state fielding three different teams. Team sponsors were Michigan Animal Breeders Cooperative, American Dairy Association of Michigan and Production Credit Association of Alma.