Study Abroad 2016: A journey through Europe
Landscape Architecture student Rayshaun Landrum wrote about his experience while on the annual LA study abroad in Western Europe.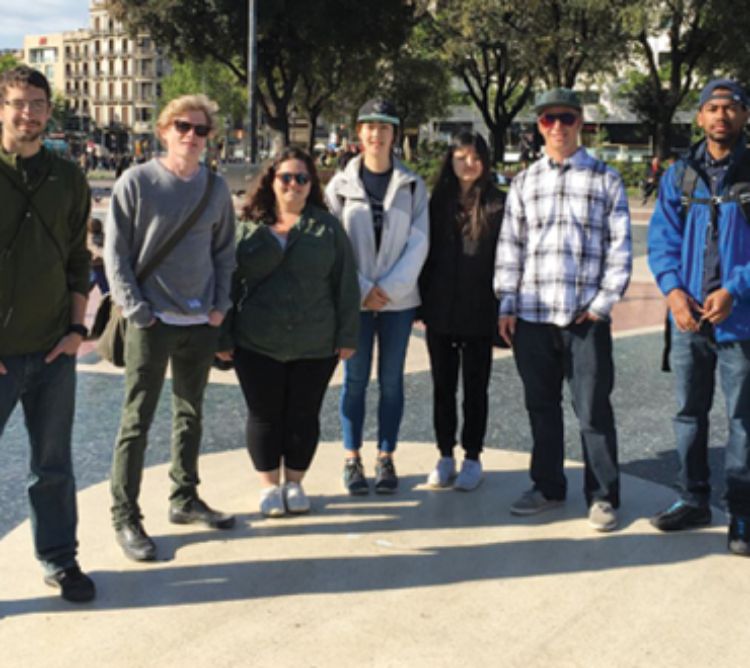 Nürtingen, Germany
The first destination of our European study abroad journey was Nürtingen, a town in southern Germany on the river Neckar. The river Neckar is a beautiful natural feature that flows into the larger river Rhine, complemented by amazing timber-framed architecture.
As a class, we all gained appreciation of this destination as a result of a design charrette hosted by Dr. Burley and Dr. Michael Roth of Nürtingen Geislingen University. The charrette involved Nürtingen Geislingen University students whose majors ranged from urban planning to construction management, and it included a mapping investigation with the objective to design an enjoyable experience for people along the river. The collaboration with the students revealed different approaches toward the project, which became a great learning experience in successful project delivery.
Paris, France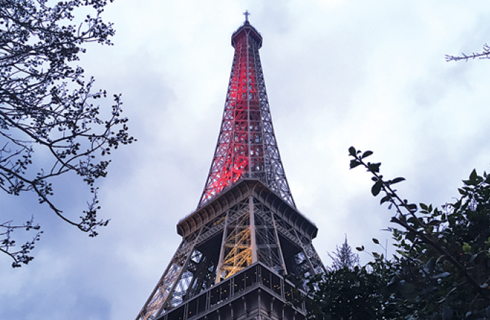 With its dense urban form, historic context, and diverse population, it is easy to understand why Paris is a top global tourism destination and a world-class city. We stayed within walking distance of the Place de la République, a large square-shaped plaza with an impressive central fountain. People were using the plaza as if it were a park without natural features.
Below Place de la République is an underground transit system that we used frequently to travel around France. One of those destinations was Champs d'Elysees, an extensive urban corridor designed as an allée (traditional straight path or road with a mirrored line of trees) filled with a series of cafes, restaurants, shops and movies theaters. The allée leads to the Arc d'Triomphe: The most famous monument in Paris, honoring those who fought and died in the French Revolutionary and the Napoleonic Wars.
The streetscape space was massive in scale yet very functional. The streetscape design was a great example of creating a diverse environment to serve the city's diverse population.
Rotterdam, Netherlands
Arriving in Rotterdam, we were instantly impressed by its appealing landscape and skyline. The Nieuwe Mass (a distributary of the river Rhine) and the Erasmus Bridge enhance the city's landscape with its distinctive skyline and visual appearance. Observing the interrelationship of bike lanes, parks, detention ponds and architecture was fascinating.For example, the flow and communication among people who were walking, biking and driving was impactful.
One of the most remarkable works of architecture that we encountered was the tilted Cube houses designed by architect Piet Blom. The concept behind the Cube houses was "living as an urban roof" in a unique high density form.
Of course, exploring Rotterdam would not be complete without investigating its windmills, which control water by moving it from the field into a reservoir. Not only a lovely place to visit, Rotterdam is a well-functioning city with its use of bike lanes for transportation, its promotion of social engagement through urban design, and its implementation of green infrastructure.
England, United Kingdom
On to yet another different atmosphere, we spent two weeks in London. London is absolutely astonishing; its atmosphere reminded us of American culture, and its use of the English language brought us comfort. The underground train system is an effective method to alleviate traffic congestion caused by the tremendous number of people who live there.
Also unique are the number of parks and the extensive land area they cover. The functional use of these parks is wonderful, because people can observe or partake in various activities such as boating, cycling, swimming and skating. The parks are a perfect example of promoting public health through the incorporation of public open space.
Rome, Italy
Rome's power comes from its historical context as one of the oldest cities in the world, with each inch of land having a fascinating background. Our first destination was the Colosseum, used to entertain the public with gladiator fighting and other sporting events.
Being able to visit attractions like the Trevi Fountain, the largest and most famous baroque fountain in the world, and The Villa Lante, a formal Italian garden dominated by unique fountains, was awe-inspiring. Another wonderful experience was walking through the Roman Forum, allowing one to imagine what the lifestyle was like back in ancient times. Those who visit come to understand that Rome is an eternal city that appreciates its history.
Barcelona, Spain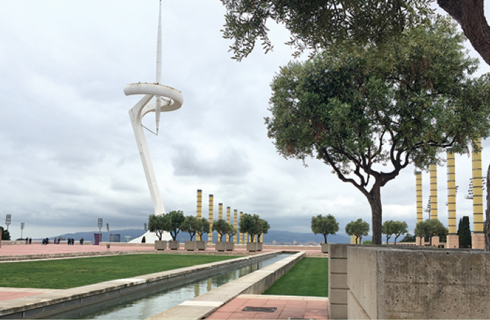 Barcelona is the perfect city in which to relax and embrace its unique way of life. The number of people who visit is a testament to its amazing qualities. Barcelona's beachfront is an adventurous experience, involving a variety of activities such as exercising, fishing, water sports, dining, clubbing, and relaxation.
Although the beach is a defining feature, Gaudi's architectural style offers Barcelona an attention-grabbing aesthetic, influenced by religion and nature, that is far from ordinary. For example, Casa Mila, Gaudi's masterpiece housing venue, uses structural forms that resembled those found in nature with both aesthetic and functional benefits.
Placa de Catalunya, within the city's center, is a large area of land surrounded by fountains and sculptures where impromptu musical performances are regular occurrences.Another unique feature is La Rambla, a 1.2 kilometer street connecting Placa de Catalunya with the Christopher Columbus Monument at Port Vell with wonderful markets, gift shops and street performers. Ending our journey in Barcelona was an amazing way to cap off a fabulous study abroad experience.