The FCCP Announces the 2020-21 FCWG Learning Exchange Series Lineup
The FCCP is pleased to share this year's Forest-Climate Working Group Learning Exchange Series lineup.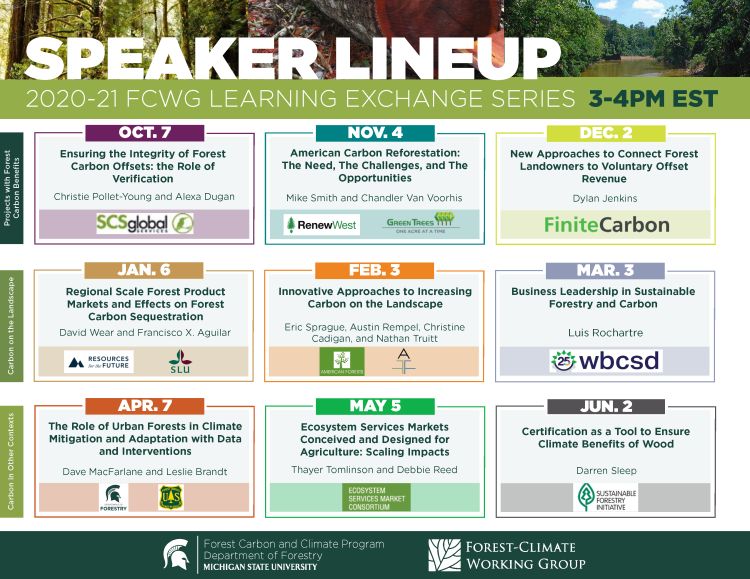 The Michigan State University Forest Carbon and Climate Program (MSU FCCP) is pleased to announce the 2020-21 Forest-Climate Working Group (FCWG) Learning Exchange Series. This year's lineup includes a variety of speakers on topics such as land management, restoration, business perspectives, and carbon in contexts like agriculture and urban forests.
The FCWG represents a diverse group of forest interests including landowners, industry, conservationists, academia, and carbon market interests, and has worked together for more than eight years to leverage the full potential of U.S. forests and forest products to provide climate change solutions. The MSU Forest Carbon and Climate Program partners with the Forest-Climate Working Group to present an online learning series on a range of topics related to forests, climate, and carbon. Now in its third year, sessions are recorded and all previous sessions can be found here.
We hope to have you join us! Visit the FCCP website to view the full lineup and register for the sessions.