Forest-Climate Working Group Learning Exchange Series
The Forest Carbon and Climate Program (FCCP) is partnering with the Forest-Climate Working Group (FCWG) to offer a curated Learning Exchange Series on forest carbon and climate issues to group members and the public.
The FCWG represents a diverse group of forest interests including landowners, industry, conservationists, academia and carbon market interests and has worked together for more than eight years to leverage the full potential of U.S. forests and forest products to provide climate change solutions. This group seeks to engage their members in learning experiences to grow internal knowledge and capacity in the group, bring into new ideas and expertise, and inform current and upcoming discussions on policy and strategy around the topic of forest carbon management.
2021-22 Learning Exchange Series Speaker Lineup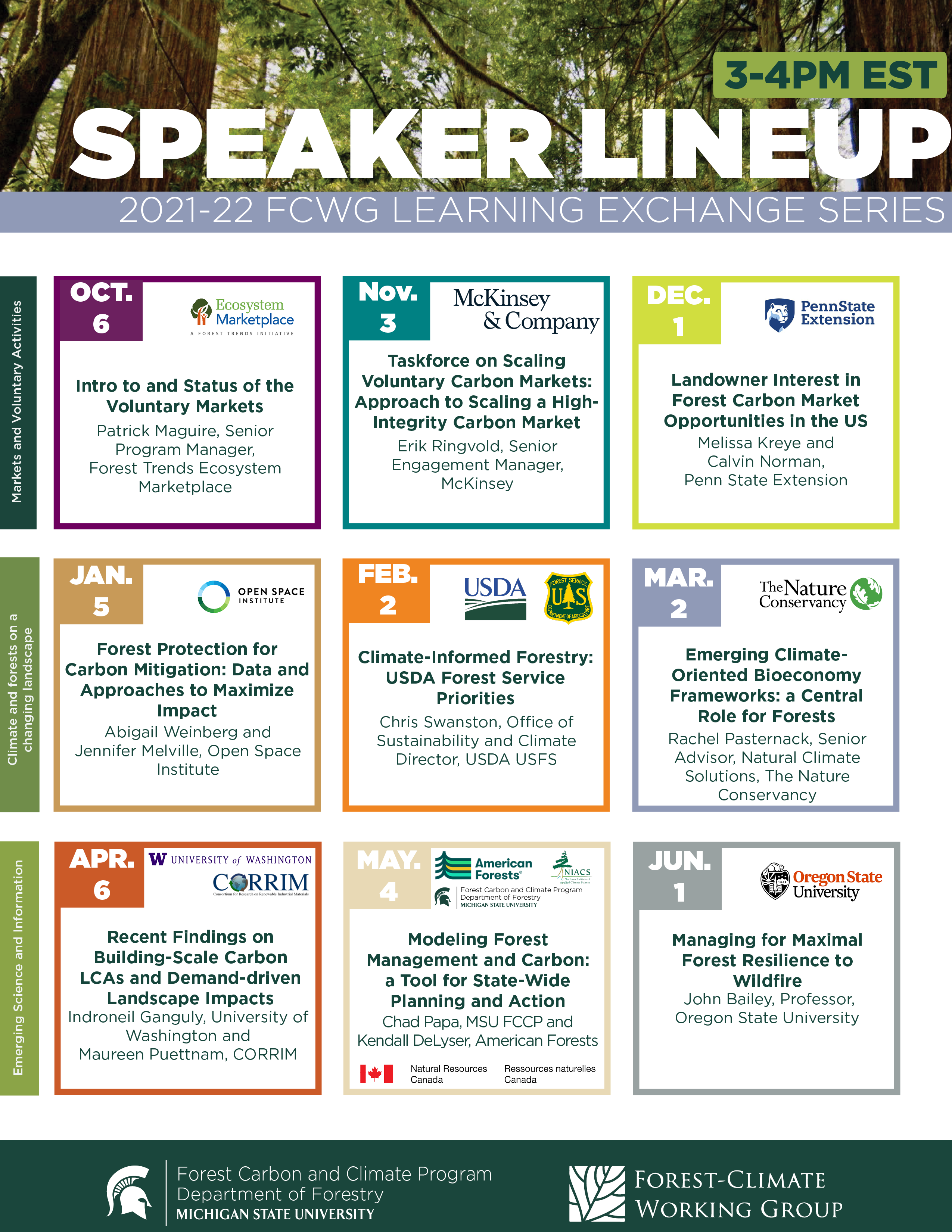 Upcoming sessions:
There are no entries at this time.
Previous Sessions:
To review materials and recordings of past learning sessions, please visit the links below:
2021-22 FCWG Learning Exchange Series
2020-21 Forest-Climate Working Group Learning Exchange Series
2019-20 Forest-Climate Working Group Learning Exchange Series
2018-19 Forest-Climate Working Group Learning Exchange Series
2017-18 Forest-Climate Working Group Learning Exchange Series