The holidays are a great time to increase recycling and reduce waste
Michigan residents can adopt a number of actions to reduce waste and increase recycling during the holiday season to help stimulate the local economy and protect the environment.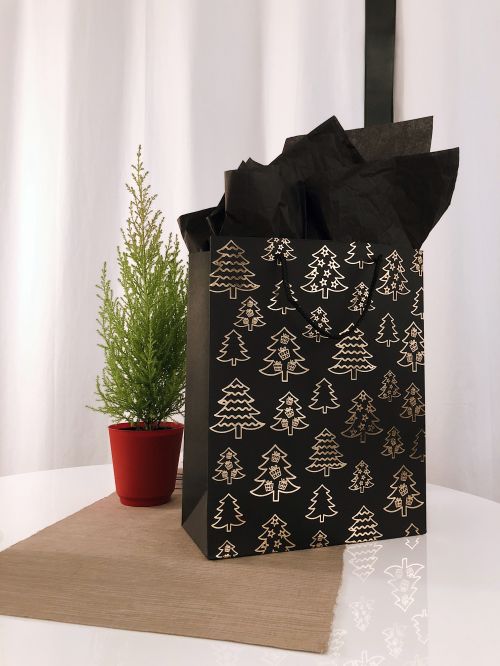 The holiday season seems to be the season of more, especially more trash after the big holiday get-togethers. This would be a good time to start some new environmentally friendly actions that can be carried on all year long. There are lots of ways to reduce and reuse many of the things we take for granted and the following suggestions are only the beginning.
Choose LED decoration lights when shopping for new holiday lights. Although LED lights are more expensive to purchase initially, they will last longer and use less electricity. Studies have shown that LED bulbs can last as long as 20 years or seven times longer than incandescent lights. Ask local chain stores to see if any are offering trade-in deals of the incandescent strings.
Think outside the gift box. Reuse gift bags or baskets or purchase them from dollar stores or thrift stores. These purchases can be reused over and over. Can the present be part of the wrapping? Use towels, scarves and sheets or pillow cases to wrap the remainder of the gift and add festive ribbons and bows to make it a beautiful package without the waste.
Take your own canvas bags on shopping trips to reduce accumulating store plastic and paper bags. If you have to use store plastic bags, keep them for use in wastebaskets and trash bins rather than buying bags.
Start some "green" holiday traditions. Use cloth tablecloths, placemats, napkins, plates and utensils that can be washed and reused each year as part of your holiday traditions.
Use colorful leaves, pinecones and tree branches to create your own unique decorations as centerpieces or for mantels. Add shiny bulbs, bows or lights to complete the decoration. If using pine boughs, it will also add a fresh pine smell to the room.
Shop local craft fairs and farmers markets. Many have creative, unique gifts and holiday decorations made from reused materials.
Donate unused, or last year's cards to local charities for reuse. Many charities also will accept old cards to recycle into new cards.
Try sending greeting cards via email as a fun way to keep in touch. It's almost like getting a little gift.
Donate no longer used, but still usable, holiday decorations to local thrift stores. Usable lights can be donated also if you have changed to LED for the cost savings.
Look for recycled gift wrap. Avoid metallic or foils papers that are not recyclable.
As of February 2018, a new executive directive was signed by Governor Snyder to reduce waste and increase Michigan's recycling rate. Celebrate the season with less mess, cost and waste by adopting some environmentally friendly actions and activities.