Tourism assessment program generates statewide impacts for Michiganders
Michigan State University Extension First Impressions Tourism (FIT) Assessment program provides small town communities strategies to better themselves via capturing first-time visitor perspectives.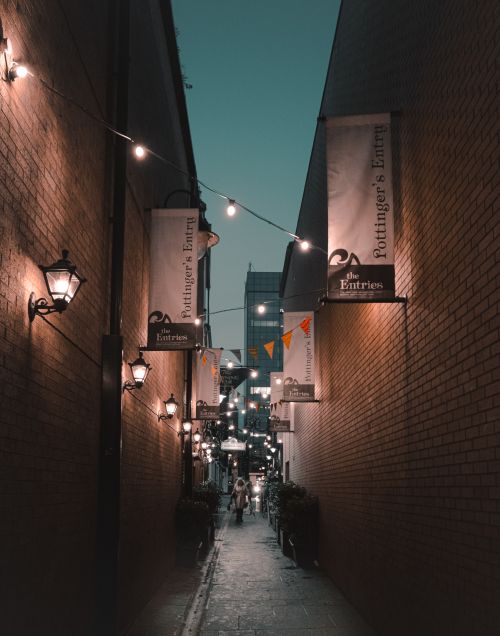 It is not every day that a small-town community has the benefit of capturing first-time visitors' perspectives for the purpose of bettering their community. Having this sort of data not only increases resident awareness and knowledge of assets, but also motivates residents to act. In addition to generating action from residents, first-time visitor data in report summary can be the catalyst needed for community leaders to get dormant projects moving again. However, before we talk about igniting projects in need of a push by leaders, we need to understand first what nearly 350 residents in 2019 learned after listening to the perspectives of first-time visitors to their communities.
What has been done?
Michigan State University Extension's Tourism team conducted six First Impressions Tourism (FIT) Assessments across the State of Michigan in 2019.
First Impressions Tourism (FIT) assessment program is a comprehensive community assessment conducted by unannounced visitors in a host community positioned to leave development based on their unique results. FIT involves developing community leadership, assessing the host community, sharing the results in a community forum, and providing suggestions to drive community action. Overall, FIT helps communities learn about their strengths and weaknesses through the eyes of first-time visitors evaluating their community in an asset-based manner on multiple tourism-related community metrics. The overriding goal of the program is to support community economic development by facilitating the growth of local and regional tourism economies.
In the Lower Peninsula, Marine City (St. Clair County) and Cass City (Tuscola County) FITs, although started in 2018, were completed in early 2019. The City of St. Clair (St. Clair County) and Laingsburg (Shiawassee County) began the FIT program in early 2019 and completed it later this same year. Andy Northrop facilitated Lower Peninsula FIT assessments. Will Cronin facilitated Upper Peninsula assessments of the City of Ironwood and Iron County, the first regional FIT assessment in Michigan. Additionally, City of St. Clair, Ironwood, and Iron County included a youth assessment component led in partnership with 4-H Extension Educators located in Macomb County and Marquette County.
All six FIT assessments combined reached 326 residents of Michigan interested in learning from teams of first-time visitors to their community. Of those 326 residents, MSU Extension tourism educators were able to survey 54% to determine their knowledge and awareness gained after attending the final stage of the FIT program where results are shared with the community.
Summary of results from the 54% of the residents reached across all six FIT assessments.
99% of respondents said "Yes" when asked "I feel the FIT program can help Michigan communities interested in developing tourism."
82% strongly agreed or agreed that their awareness of community assets increased as a result of participating in the program.
80% strongly agreed or agreed that their knowledge of how to maximize assets increased as a result of participating in the program.
87% strongly agreed or agreed that the program information shared will help strengthen collaboration within the community.
88% strongly agreed or agreed that they envision themselves or their community using the information shared to advance tourism in the community.
Of the participants that took the survey, all were asked "How you feel this program helped increase your awareness of assets in your community?" Some of the comments included:
This brought community leaders together.
It made me understand what we do not have.
This was very thorough, informative, and eye opening.
Great insight into what visitors think. A lot of these things I never thought of before.
Just seeing the full list of where the team visited helped expand the horizon.
It gave a perspective that residents may take for granted.
This showed many more assets than we realized-especially since tourists do not consider boundary lines.
Highlights the small overlooked things can be improved upon.
I feel confident that we can make great improvements on our county tourism after this program.
Identify and advertise difficult to find areas.
Many recreation sites were mentioned that I was unaware of, I moved here in 1973!
Many items have been discussed, but this brought them to the forefront from an unbiased source.
Extension tourism educators return to the host community a year later to gauge impacts and actions taken by community leaders and residents. While this data of knowledge and awareness gained does not guarantee immediate action or a "silver bullet" for improvements, majority of FIT assessments have spawned a variety of projects and programs to better small town MI communities. Examples of successes from the FIT program, such as East Jordan (2018) and several MI Thumb communities from FIT assessments in 2017. For further information on FIT please consider contacting Andy Northrop (northro5@msu.edu) in Lower Peninsula MI and/or Will Cronin (croninwi@msu.edu) in Upper Peninsula MI.