True 4-H science teen leaders: Mason County
Mason County has a true 4-H Tech Wizard science teen leader in Ethan Funke.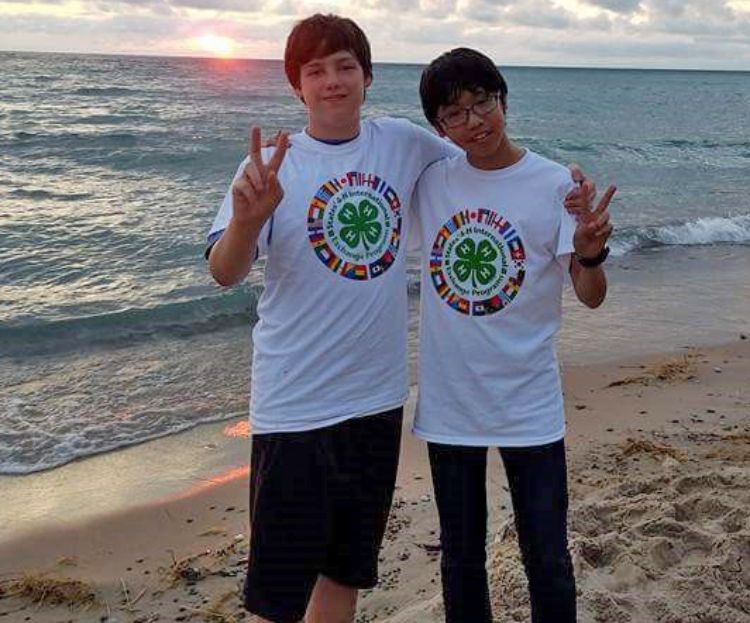 In Mason County 4-H, they have many exemplary youth in a variety of fields they offer. However, Mason County 4-H would like to highlight one youth as a true 4-H Tech Wizard science leader, Ethan Funke.
Aaron Myers, Mason County 4-H program coordinator, commented on why he believes Ethan is a true tech wizard teen leader. "Since the Mason County 4-H Tech Wizards program first began at O.J. Dejonge Middle School, eighth grader Ethan Funke has been an integral part of building the program into what it is today," said Myers. "He has gone from a 4-H Tech Wizards mentee to a teen mentor. Ethan is leading his group of kids in establishing positive and lasting relationships via STEM (Science, Technology, Engineering, Math) projects such as building model rockets, programming robots and much more. He possesses a natural ability to lead that is rare for someone his age and show's an inherent desire to help those around him. He has succeeded in bringing not only other mentees into the program, but other teen mentors as well."
Outside of 4-H, Ethan is very active in his community and church. He serves as a junior counselor in the Mason County Reformed Church Cadets, a multi-denominational group that brings youth together to build many of the same skills as the boy scouts. He also serves as a camera operator during church services and volunteers with a local Dominican Republic outreach team. He is an active leader in the Michigan Middle School Leadership Initiative where he and his fellow members are organizing a benefit concert with proceeds to go towards the Childhood Cancer Campaign of Ludington.
In addition to 4-H Tech Wizards, Ethan's family has also taken part in the Michigan 4-H International Exchange Program. His family hosted a Japanese exchange student, Koda Nakamura, during the summer one-month exchange program, sharing their family and culture.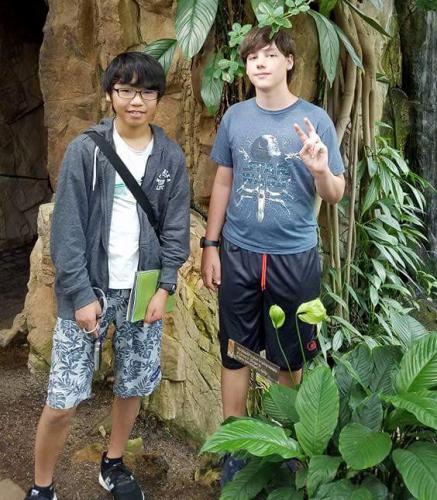 Myers offered advice for other youth interested in becoming a 4-H teen leader. "For those of you who wish to become leaders, I advise you not to wait," said Myers. "Whether you know anything about a specific subject or not, all that is really required to be a leader and make a difference is a desire to help people. So I urge you to go out, look for places you can help make a difference in your community or school. Bring friends. If you just take some time out of your day, it will benefit you and your community for years to come."
Mason County is growing a true 4-H teen tech wizard leader in Ethan Funke!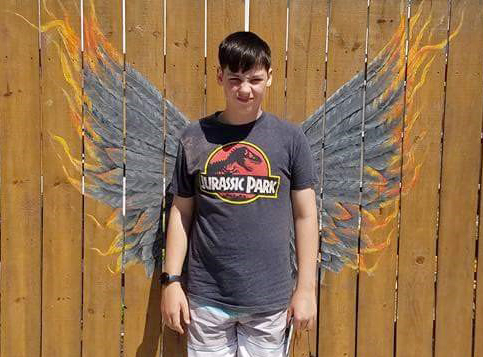 Michigan 4-H is proud to be part of the National 4-H tradition of supporting and growing true leaders. The next generation of empowered 4-H True Science Leaders continues growing in Michigan!
This article is part of a series featuring "True 4-H Science Teen Leaders" from around Michigan. For 2017, a teen leader will be featured in every Michigan State University Extension District in Michigan with the 2018 goal of an individual featured from every 4-H county.
Michigan State University Extension and the Michigan 4-H Youth Development program help to create a community excited about STEM (Science, Technology, Engineering, and Mathematics). 4-H STEM programming seeks to increase science literacy, introducing youth to the experiential learning process that helps them to build problem-solving, critical-thinking and decision-making skills. Youth who participate in 4-H STEM are better equipped with critical life skills necessary for future success.
To learn more about the positive impact of Michigan 4-H youth in STEM literacy programs, read our 2016 Impact Report: "Building Science Literacy and Future STEM Professionals."
Michigan 4-H has many 4-H science programming areas for youth to explore. Science is everywhere with many questions to ask and discoveries to be made. For more information about 4-H learning opportunities and other 4-H programs, contact your local MSU Extension office.
Some other articles in this series