Two Ph.D. students named for cloud computing fellowships
CSIS's Veronica Frans and Nan Jia named MSU Cloud Computing Fellows by Institute for Cyber-Enabled Research.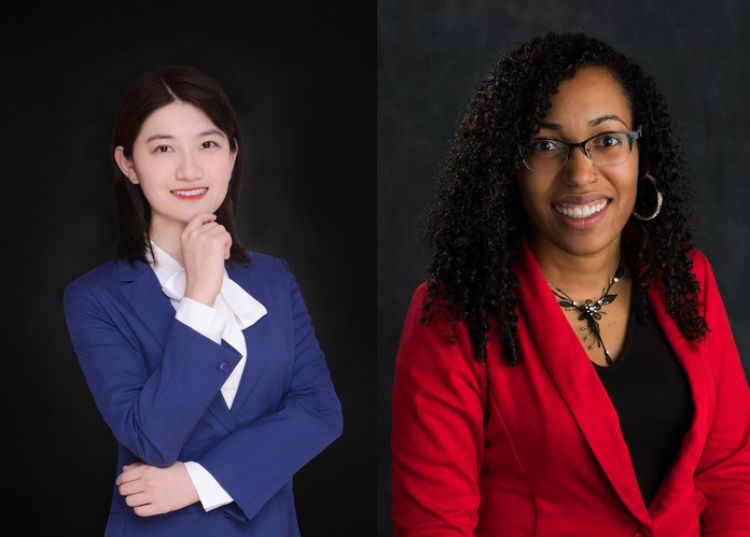 CSIS Ph.D. students Veronica Frans and Nan Jia and named MSU Cloud Computing Fellows - embarking on specialty training in cloud-based computing.
They will attend a series of workshops during fall semester from MSU's Institute for Cyber-Enabled Research (ICER) along with hands-on support as they develop research projects using cloud-based computing.
"The fellows should be thought of as early adopters of cloud computing for academic research who will push the boundaries of the traditional roles of high-performance computing," said Mahmoud Parvizi of ICER. "They are the frontline researchers and future principal investigators from diverse academic fields who will most certainly influence the course of important research initiatives that leverage ever-evolving computational tools to great effect."
Both Frans and Jia are interested are in how human activities affect natural systems through interactions at different scales. As Cloud Computing Fellows, Frans plans to use cloud computing to model and assess relationships between sustainable development and biodiversity. Jia plans to combine remote sensing, big data, and ecological concepts to map real-time human-wildlife conflict hotspots at a global scale.
Both are in the Department of Fisheries and Wildlife, and Frans is a member of the Ecology, Evolution, and Behavior Program.
In spring 2022, Jia and Frans will present their project alongside 15 other fellows at a symposium hosted by ICER.
This is the third year that ICER has offered this fellowship to MSU students, and CSIS students have been consistently accepted into this competitive program. Previous fellows from CSIS are Mimi Gong and Yingjie Li.
The Cloud announcement is now posted on the ICER website here.