What is it like to host an international youth through Michigan 4-H Inbound Program?
Learn what the host parent(s) and sibling(s) say about hosting a Japanese or Korean delegate for one month through Michigan's 4-H International Exchange Inbound Program.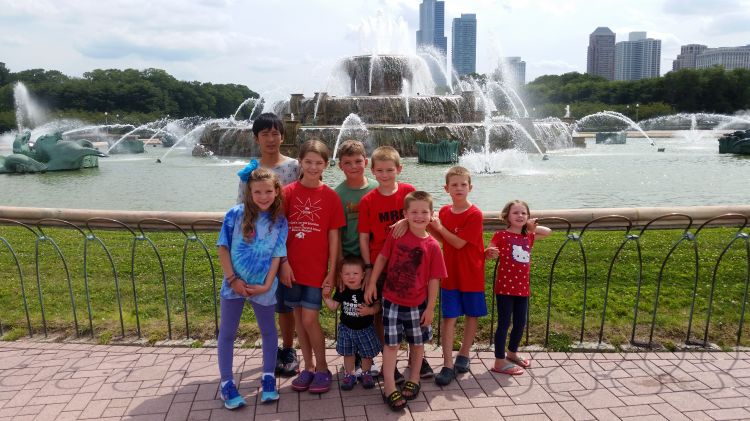 Michigan 4-H's International Exchange program has welcomed Japanese delegates to Michigan for 45 years. In 2017, we expanded our program to welcome several South Korean delegates as well. This one month exchange experience is unique and life changing. Delegates as young as 12 years-old travel across the globe to live with a host family, learn more about American culture, and share their culture with their host family.
Michigan youth are encouraged to travel to Japan the following year and live with their delegate's family to complete the exchange. This is not required, but is a unique opportunity for an unforgettable cultural experience.
During the summer of 2017, 49 families hosted 41 youth and 5 chaperones from Japan and South Korea. At the exchange send-off event in August 2017, 51 youth and 40 adults completed post-event evaluation surveys to share more about their hosting experience.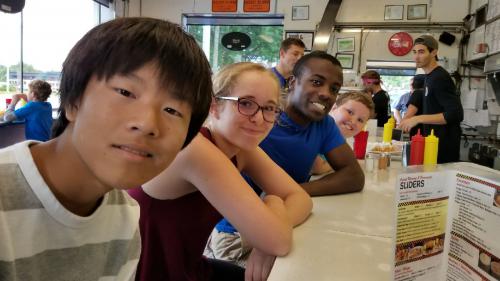 Youth survey
Of the 51 youth who completed these surveys:
51 percent said that they had decided along with their parents to participate in the exchange program
39 percent said it had been their parent's idea
8 percent had the idea themselves
2 percent got the idea from their friends.
Surveys were largely completed by primary host siblings (63 percent), though several non-matched siblings also completed evaluations. The primary host sibling is selected by the host family as the child who is within three years and the same gender of the host delegate.
Overall, youth noted that the experience of hosting a youth from another country helped them build global and cultural competencies. One youth remarked, "I learned to not judge people by where they come from or what they look like… It was an amazing experience and will impact me forever."
Other results from the survey showed that youth overwhelmingly agreed that the experience built their global and cultural competencies. Specifically:
98 percent said they felt comfortable spending time with people from other ethnic or cultural backgrounds.
96 percent said they plan to spend more time with people from other ethnic and cultural backgrounds.
83 percent said they learned how to cooperate with people from other ethnic and cultural backgrounds.
84 percent said they learned what life is like in other countries.
82 percent said they can identify similarities between their culture and other cultures.

Parent survey
Of the 40 parents who completed the survey, many noted that their goal in choosing to participate in this program was to expose their children to another culture and to gain the experience of sharing their own culture with someone from another country.
When asked what their children gained, parents reflected that their child gained a better understanding of another culture, patience, communication skills, an appreciation for others, and companionship.
"The exchange experience helped my daughter develop communication skills, empathy, and patience," said one parent. "She was able to see first-hand how her efforts to communicate/relate to a teenager from a different culture made an awkward situation into a positive and fun experience."
Parents also discussed how this experience would impact their child's future, with many reporting that their child now wishes to travel or participate in an exchange program themselves. Several parents also reported that their child is more open to new experiences.
"My family will be more open-minded to people in general," remarked another parent. "My daughter easily learned how to speak/write the language. I believe this experience has opened many doors in her future."
If you would like to host an international exchange student during the summer of 2018, complete a host family application at States' 4-H International Exchange Programs. Japanese and Korean delegate information arrives in February and is shared with the host families with completed paperwork. Female delegates are the first to be matched so if you have a daughter who would like to host, apply early. The deadline for all applications is May 1, 2018 or when all delegates are placed with host families.
If you would like to learn more about how 4-H grows cultural experiences for families through International Exchange Programs, visit the website or contact D'Ann Rohrer at drohrer@anr.msu.edu.
To learn about the positive impact of Michigan 4-H youth leadership, citizenship and service and global and cultural education programs, read the 2016 Impact Report: "Developing Civically Engaged Leaders." Additional impact reports, highlighting even more ways Michigan State University Extension and Michigan 4-H have positively impacted individuals and communities in 2016 can be downloaded from the MSU Extension website.