What to do with all this plastic? Part 3
"Harmonious" innovation spawns from Paraguay's Landfill.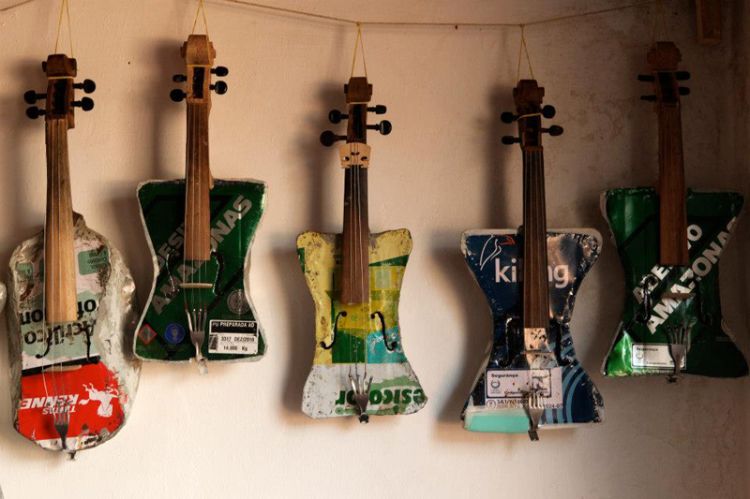 Earlier this year, I wrote two articles addressing the massive abundance of plastic and waste accumulating in different parts of the world. Part 1 of that series directly discussed the Great Pacific Garbage Patches as well as presented staggering figures on accumulated waste and non-recycled materials. Part 2 addressed a number of creative innovations coming from accumulated waste that individual communities found use for. The examples and abundance of uses communities came up with for waste was very impressive, but not nearly as impressive as what I learned of recently.
In South America, land-locked and rather small compared to its towering neighbors Brazil, Argentina and Bolivia, sits Paraguay, a Latin American country that receives very little attention. However, in recent years, Paraguay, and a small community built around one of the country's trash dumps just outside the capital of Asuncion, has gained fame in a way most people would never have imagined.
The Landfill Harmonic is an orchestra made up of youth from a community built around the landfill of Cateura. Surrounded and bombarded with mounds of trash, community residents were concerned for the welfare of their children. In an effort to keep their children out of trouble and from playing in the landfill residents came up with the idea to create orchestra instruments from garbage, and in doing so spawned the Landfill Harmonic. They have constructed flutes, cellos, violins, guitars and even drum sets from waste dumped on this community and as a result, innovation lifted this small community to a level they never would have imagined.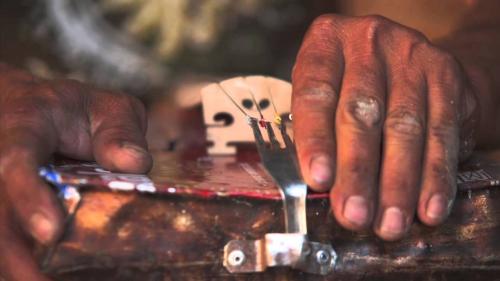 The Landfill Harmonic mission is "To produce a film that brings awareness on poverty, music education and recycling to activate social change while inspiring projects and campaigns on these key issues around the globe."
Their specific goals are:
To demonstrate that creative and simple solutions can bring powerful social transformation to the poorest communities.
To inspire audiences and give hope to younger generations.
To motivate youth to be creative and resourceful as well as and be more responsible with the environment.
Across the globe, developing countries receive all types of garbage and waste from countries that can pay to ship it. In return, developing countries receive income to accept it. Pretty simple strategy for those not on the receiving end. However, success stories that we have read about in all three parts of this series do not make it acceptable or okay to continue producing and dumping the amount of trash we do, whether it be in our own yards or someone else's yard. Packaging designs are always improving, yes… recycling is becoming more efficient in some places, true, but something needs to change and it has to start with the individual first. Consuming and using less will ultimately reduce your footprint and impact on another community.
Michigan State University Office of Sustainability is actively working towards more sustainable action and living plans. In addition, Michigan State University Extension offers a variety of programs to provide expertise, education and development of communities throughout the state of Michigan. By specialists, educators, program coordinators, instructors and associates all working together across lines of specialization, great things can be developed and from the input from citizens of Michigan, relevant and life-changing programs will be delivered.
Other articles in this series: