Plat Books
We have the 2023 Oceana County Plat Books available for sale in our office at 844 S. Griswold Street, Suite 400, Hart. The cost of the books are $30.00 each. We can also mail you a book for an additional charge of $7.00 for shipping & handling. If you would like more than one book mailed, please contact our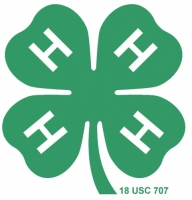 office for shipping and handling charges. Plat Books can also be bought at the following locations:
Oceana Register of Deeds in Hart, located in the Oceana County Building at 100 State Street, Hart, MI
Shelby State Bank (Hart- 811 S. State Street, Hart; Shelby- 242 N. Michigan Ave. Shelby)
Oceana County Soil Conservation District at 1064 Industrial Park Drive, Shelby, MI
Fifth Third Bank of Hart at 424 S. State Street, Hart
Larson & Son Ace Hardware at 4 Lincoln Street, Hart, MI
Rothbury Hardware at 7612 S. Michigan Avenue, Rothbury, MI
Veltman Hardware at 4736 1st Street, New Era, MI
Thank you to those businesses mentioned above for supporting the youth of Oceana County by carrying the Oceana County Plat Books.
If you would like a book mailed please send a check made out to Oceana 4-H Youth Program to:
MSU Extension Office
844 S. Griswold Street, Ste. 400
Hart, MI 49420
Upon receiving your payment and your Oceana County 2023 Plat Book Order Form, we will immediately get your book in the mail to you.
All proceeds from the sale of the Oceana County Plat Books go to the Oceana County 4-H Youth Program. We would like to thank you for supporting Oceana County 4-H!