Civil Rights Guidance
As a Land Grant University that receives financial support from the USDA through the National Institute of Food and Agriculture (NIFA), MSU Extension is required to comply with Title VI of the Civil Rights Act of 1964, which prohibits discrimination in federally assisted programs, and Title VII of the Civil Rights Act of 1964, which prohibits discrimination in federal employment practices. To find out more about NIFA Civil Rights Operating Requirements, click here.
MSU Extension also believes fully in its principle of Diversity, Equity and Inclusion because we know that human differences enrich our lives, work and community. We embrace our responsibility to be a resource for all, regardless of their cultural, ethnic or economic background.
Although there are clear distinctions between diversity concepts and compliance concepts, there is considerable linkage and overlap. That linkage is that our actions reflect what we believe. What is expected of us and the mechanisms used to demonstrate those actions are known as Civil Right Compliance
Director's Letter on Civil Rights
Definitions/Descriptions of Civil Rights Law & Terms
Policies and Procedures
There are several documents that provide guidance and assistance in helping MSU Extension staff address or meet our Civil Rights Compliance obligations. Below you will find links to many of those documents, policies and procedures.
Local Partner Compliance Documents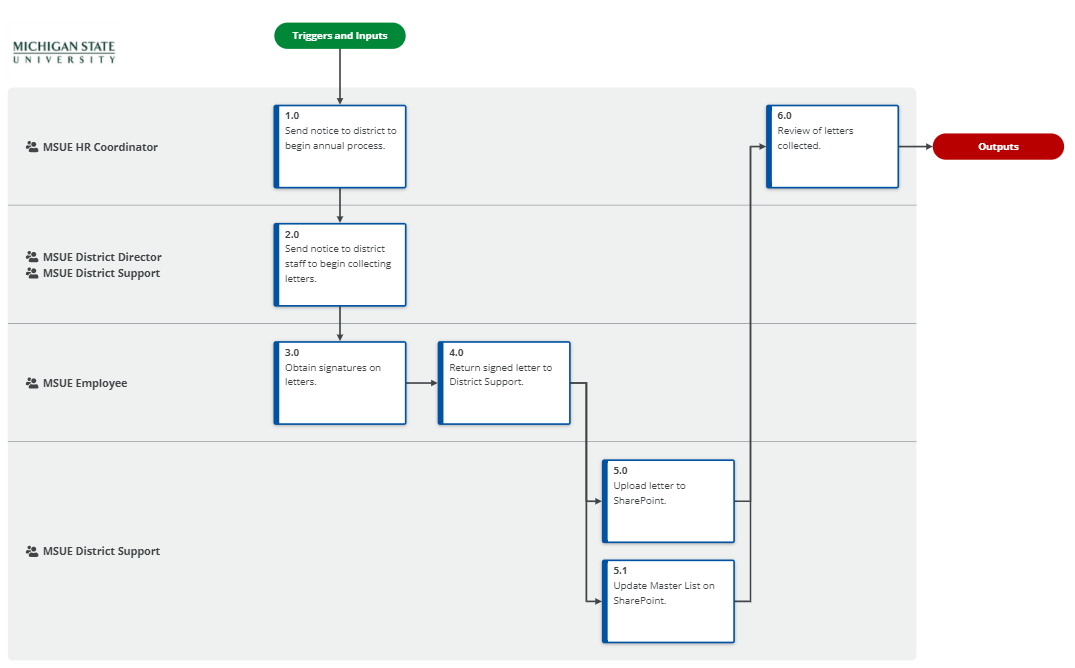 Filing a Civil Rights Complaint
o All MSU Extension staff are responsible for being aware of the processes for filing a Civil Rights complaint through MSU Extension or USDA. You can find out more about these processes in the PPT overview - Filing a Civil Rights Complaint with MSUE or USDA.
Civil Rights Filing Key
The Civil Rights Filing key outlines guidance on meeting USDA/NIFA standards for ensuring MSU Extension does not discriminate. Each district office should align their File with the recommendations outlined in the following memorandum: Civil Rights Filing Key Memorandum.