Pavilion Facilities
_________________________________
Arena
The pavilion arena seats 2,000 people, and is used to host a variety of both livestock and non-livestock shows.
Seating for 2,000 People

Over 23,000 sq. ft. of floor space with either dirt or solid floor

Floor space 114' x 214'

Two large overhead doors leading outside

One large overhead door leading directly to Exhibit Area

State-of-the art sound system

Livestock shows, concert, demonstrations and more
Auditorium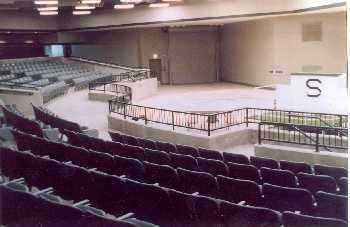 The auditorium has amphitheater-style seating for 364 people. It is used for livestock auctions and large meetings.
Amphitheater-style seating with side writing arms for 364 people

8,500 sq. ft. textured concrete floor space

Large motorized projection screen

Direct access to Exhibit Area

Large overhead doors that lead directly outdoors to paved roads

State-of-the art sound system

Auctions, clinics, demonstrations, seminars, banquets and more
Exhibit Area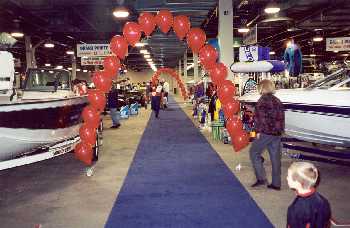 The exhibit area is over 77,000 sq ft and houses many livestock and commercial shows.
Over 77,000 sq. ft. textured concrete

368 10' x 10' trade show booths or livestock box stalls

920-4 foot livestock tie stalls or 736-5 foot tie stalls

200 small livestock pens

Two wash racks

Two office with separate phone lines

Fully equipped four-stall milking parlor

1100 Sq. Ft. side room

Restrooms equipped with showers

Seven large overhead doors leading directly outside for easy load-in and load-out

Direct access to Arena and Auditorium

State-of-the-art sound system

Livestock stalling, trade shows and more
Facility Layout
The MSU Pavilion opened in 1996.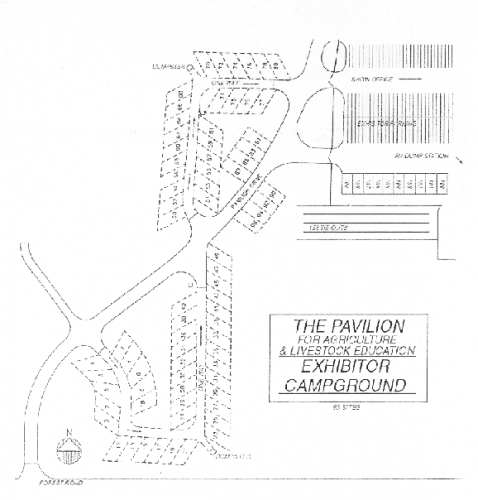 Campground Layout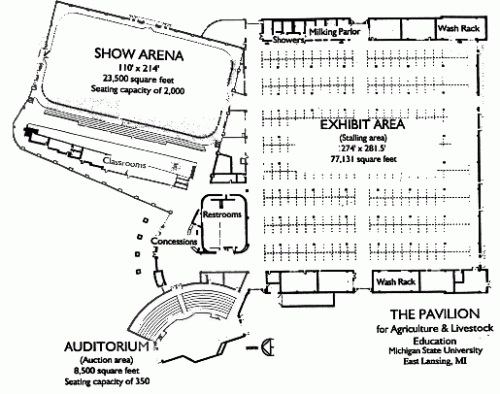 Facility Layout
Meeting Rooms
The pavilion has meeting rooms made to accommodate most group sizes.
Room A
670 sq. ft.
12 tables
36 chairs
Maximum capacity 45 people
$30.00/day
Room B
670 sq. ft.
12 tables
36 chairs
Maximum capacity 50 people
$30.00/day
Room C/D
11,500 sq. ft.
24 tables
72 chairs
Maximum capacity 100 people
$60.00/day
Auditorium
8,530 sq. ft.
364 theatre-style seats with writing arms
Large motorized projection screen
Audio/Visual Equipment
TV/VCR Units (2) -- $10.00/day/unit
Overhead Projectors (2) -- $10.00/day/unit
Slide Projectors (2) -- $10.00/day/unit
LCD Projector (1) -- $10.00/day/unit
Projection Screens (4)
Standing Podium (1)
Tabletop Podiums (2)