Kable M Thurlow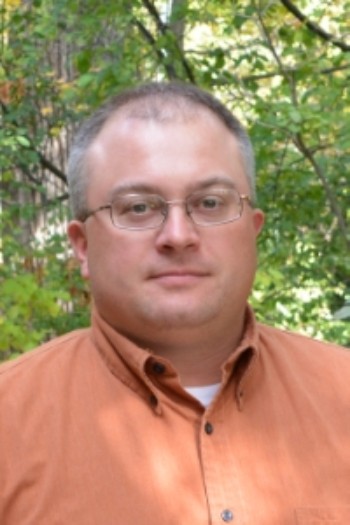 thurlowk@msu.edu
Telephone: 989-426-7741 ext 203

MSU Extension
Beef & Grazing Educator
Grass-based beef production
Gladwin County Extension Office
555 W. Cedar St. Suite A
Gladwin, MI 48624
Kable is a statewide beef educator based in Gladwin County.
Area of Expertise:
Grazing and Forage based beef production
---
Kable Thurlow grew up on a farm in northern Gladwin County that raised sheep and beef cattle. This farm was started in the late 1800s and is still in the family. He and his wife Janelle and their children are still raising cattle. He graduated from Michigan State University in 1997 with a BS in Animal Science, majoring in beef cattle production. Kable's career with Michigan State University Extension began in March of 1998 as a 4-H Livestock Agent. In 1999 he became a 4-H Livestock and Agricultural Agent for Gladwin County. In January 2007, he took the position of County Agent in Agriculture and Natural Resources for Clare and Gladwin counties. In 2010 Kable's role changed to a statewide MSU Extension Beef Educator. Throughout his career, Kable has worked with livestock Producers in the Central Michigan area. His current role as Beef & Grazing Educator focuses on Grass Fed & Conventional Cow-Calf Operations in the state.
Tags: gladwin, msu extension