Kendra Spence Cheruvelil, Ph.D.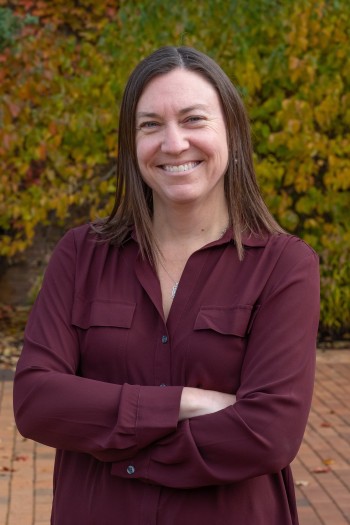 Department of Fisheries and Wildlife
Professor, Department of Fisheries and Wildlife and the Lyman Briggs College
Natural Resources Building
480 Wilson Road, Room 334
East Lansing, MI 28824
---
---
Co-director of the Data intensive Landscape Limnology Lab
Joint Appointment with Lyman Briggs College
---
Areas of Expertise:
Landscape limnology; water quality; lake management; limnology; landscape ecology; macrophyte ecology; team science; data science; open science; inclusive science
---
Affiliated With:
Ecology, Evolution and Behavior
Environmental Science and Policy
Future Academic Scholars in Teaching
---
Publications:
---
Bio:
Cheruvelil is a professor in the Department of Fisheries and Wildlife and the Lyman Briggs College. She is co-director of the Data Intensive Landscape Limnology Lab, and she conducts big-data research on lakes to understand how global climate change and land use intensification affect lakes across regions and continents.
She was recognized as a Research Exemplar for leading and managing her research program with professionalism and integrity, and is credited with co-establishing the discipline of landscape limnology and pushing the boundaries of interdisciplinary team science.
In September 2020, Cheruvelil was named special advisor for faculty affairs and belonging in the College of Agriculture and Natural Resources and the CANR Office of Diversity, Equity and Inclusion.
Cheruvelil previously served as associate dean of research and faculty affairs in the Lyman Briggs College. She was a fellow in the Big Ten Academic Alliance Academic Leadership Program, and co-authored the book chapter, "Professional Development of Women Leaders," in the 2019 edited book, Women Leading Change in Academia.